Sorry so many garlic questions but this year is my first real go at it. It looks to be a good year as well and I don't want to mess up.
Following are some pics as of today of my garlic (Music and Chesnok Red). It is the middle of June we are and have been having weird weather. Some of you know my scapes have been coming up for a while and most have been cut off. I am leaving one just cause.

So looking at the pics what do you think? Should I give it till July, mid July maybe August. It has been yellowing up a lot this past week. I did peek and found a pretty good sized bulb. I also picked one the other day that was a goner a very small bulb but it did have the divisions you look for, it wasn't a single ball but had separate cloves in it though very small.
Give me your best shot. (don't sue me Joan Jett

)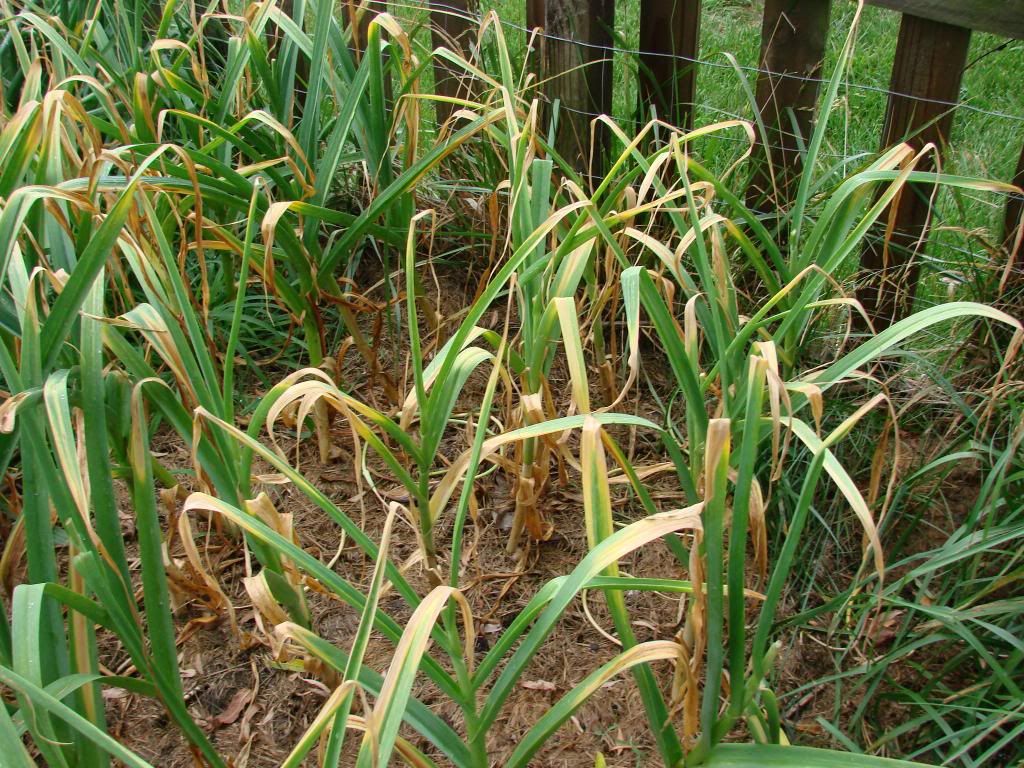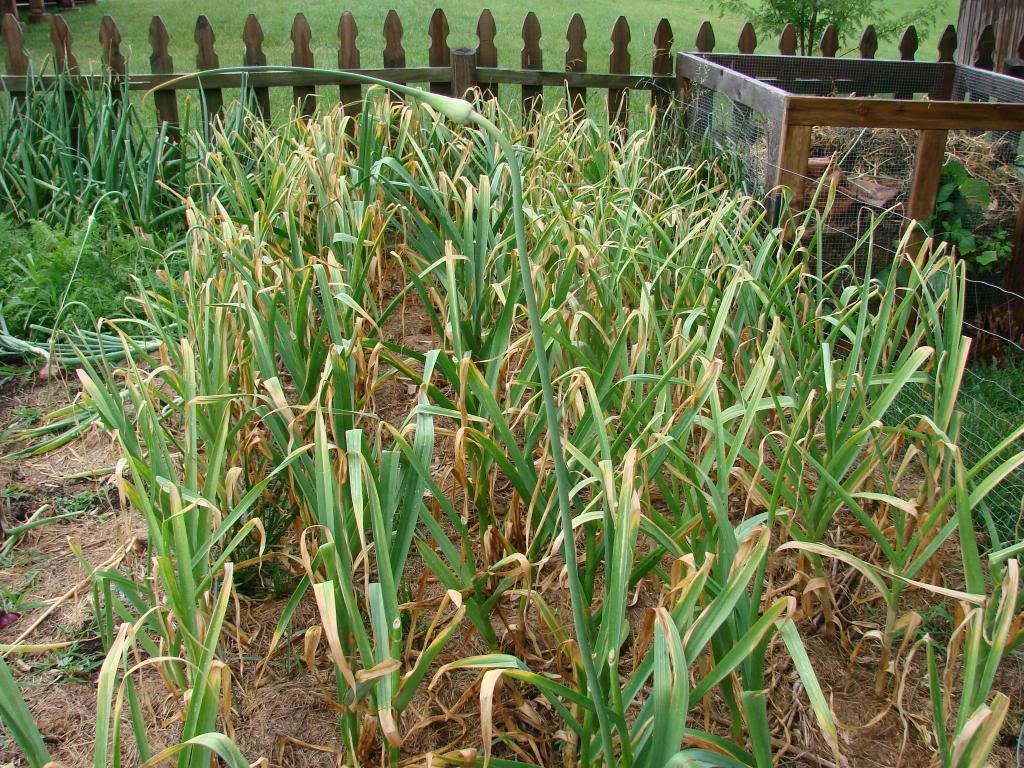 Garlic lovers come to my call please.