If you look at previous posts, you'll see that I started my first garden this year, obviously (I'd later find out) with zero knowledge

I had destroyed, with over fertilization, about 95% of my 11x11 garden. All but a couple tomato plants survived. I was forced to remove by hand the leftover fertilizer granules, turn the dirt again, water like crazy, and replant. Somethings did not get replanted, as it was beyond the date when I could find starters for them, like strawberries. But I replanted tomatoes, green peppers, broccoli, sweet and hot banana peppers, cucumbers, and eggplant. The eggplant survived (so far) a massive attack by flea beetles, which riddled the leaves with holes making it look like it was fired upon by a shotgun.
But things are really looking up. While the only fruit I see so far are maters, they are really starting to explode (all 5 or 6 kinds). So for all the help I received here, I thought I'd post a few pics of where I stand at the end of May. I want to thank everyone again! Next year, no fertilizer, and bunches of home made compost! Here we go....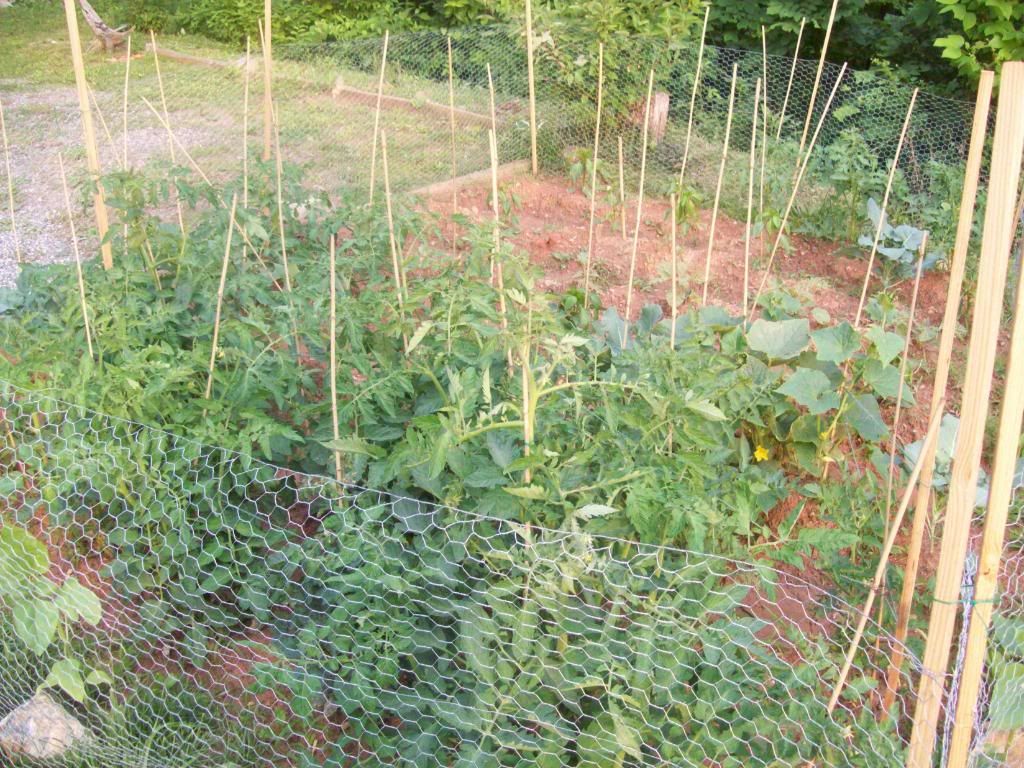 And just for fun, here are a couple of my generous donors, providing daily additive to my future garden compost...I present, Gertie (the hen) and Roostie (the...well, duh, the rooster)....apparently not fans of me using hay around my apple trees....
Thanks again!