He'd be kind of cute if he didn't have such a voracious appetite. He ate this whole darn plant overnight. I have never seen anything like the little critter (about 1" long, maybe 1 1/4" straightened out)
Anyway, here's some pics. Please tell me if you know ought about 'him' and his haunts & habits- and how to be and stay shut of him!
Here he is at the scene of the crime with his victim!
(He had got hold of a rock there and was holding on to it for dear life!)
I think my close ups will give you all all the detail you might desire.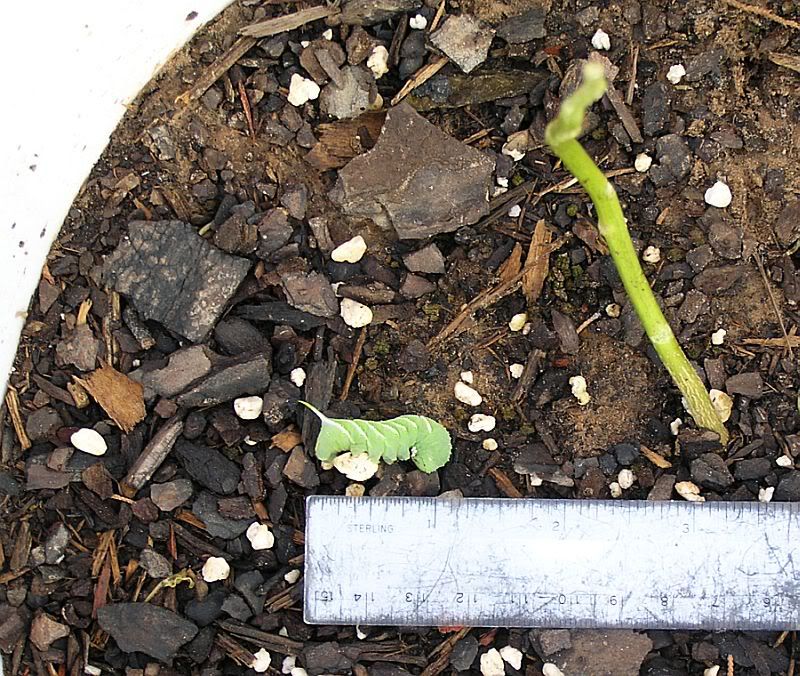 [/img]
Some more shots.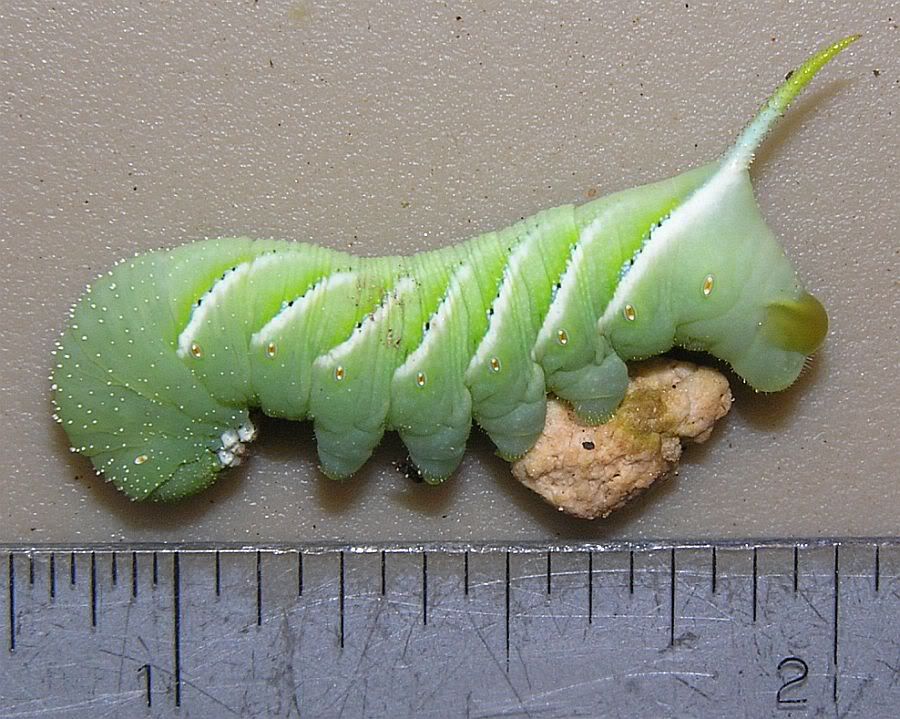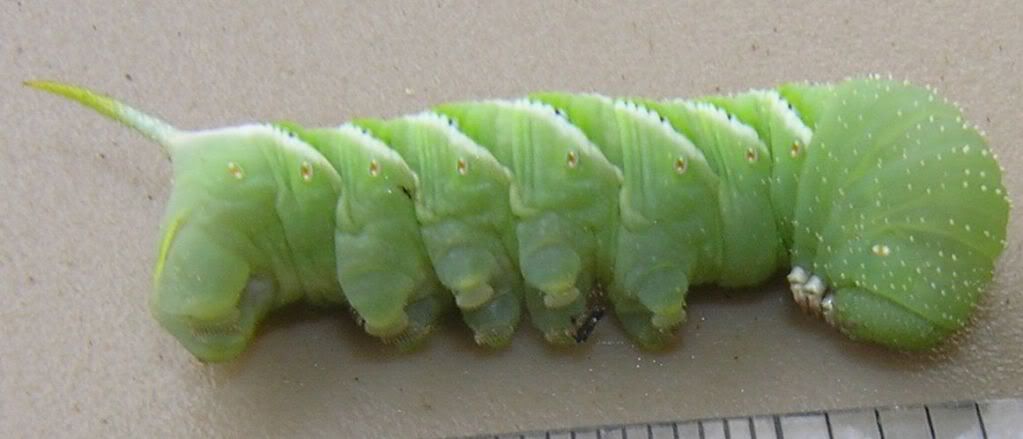 Eagerly awaiting your replies with all due gratitude.
Thanks!