Okay, so I'm posting 4 pics (One to prove that I'm not a total moron with the garden). The first is a squash plant, that I am noticing a signifigant issue on the base root of the plant. This plant was transplanted only about 3-4 weeks ago, and this is the first I've noticed this issue. I beleive it may be a vine borer but I'm not sure.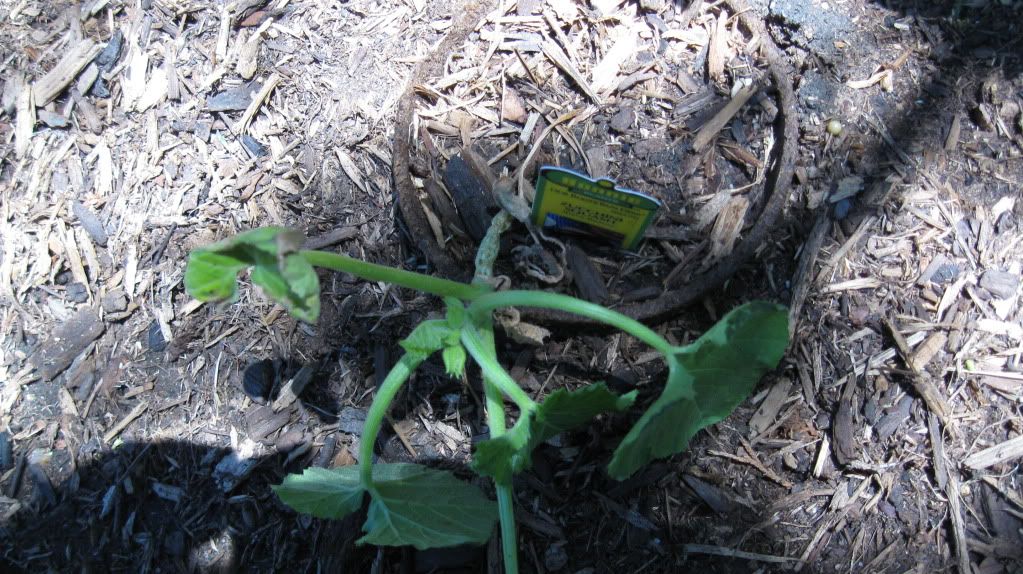 Next is a white eggplant (also transplanted at the same time). It's showing some holes with a brown rim. I also think it may be pests but I'm not sure what kind.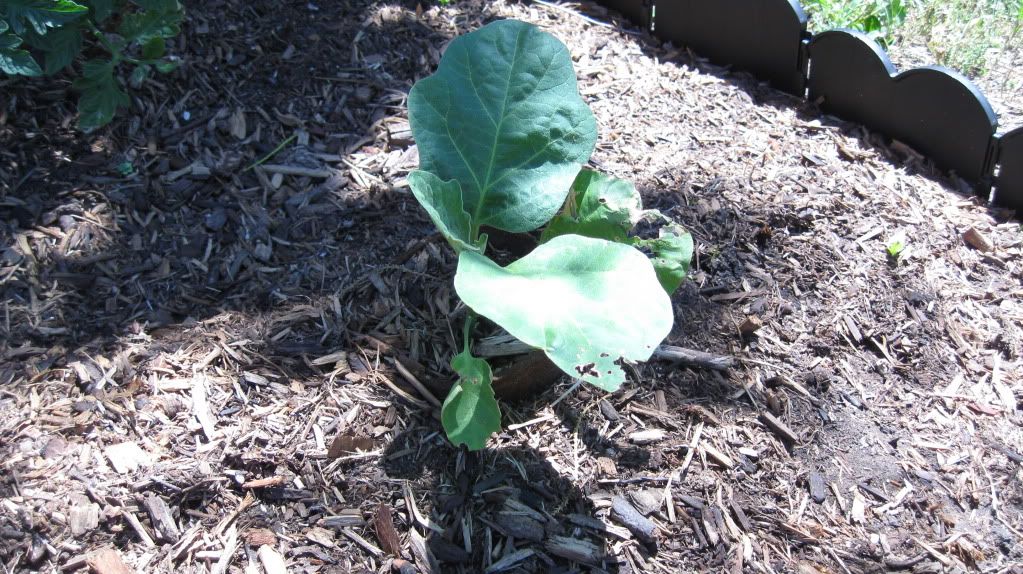 The third is my tomato plant. This was transplanted at the same time as the others. I'm concerned because some of the edges of the leaves are curling up and turning brown. Also a few of the lower leaves are dying off, like they are pinched and then the tips of the stems turn brown. I haven't seen anything that quite describes what is happening there. I thought it may be drought, but I am beginning to reconsider. Any clues?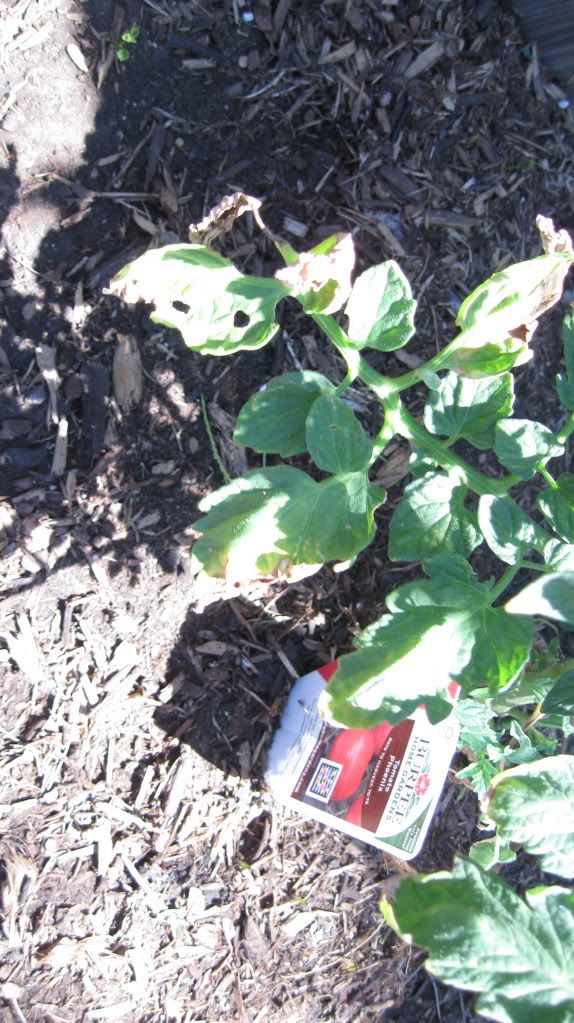 And finally, my potato plants I started from eyes-to show that I can indeed be successful

Just a pat on the back for me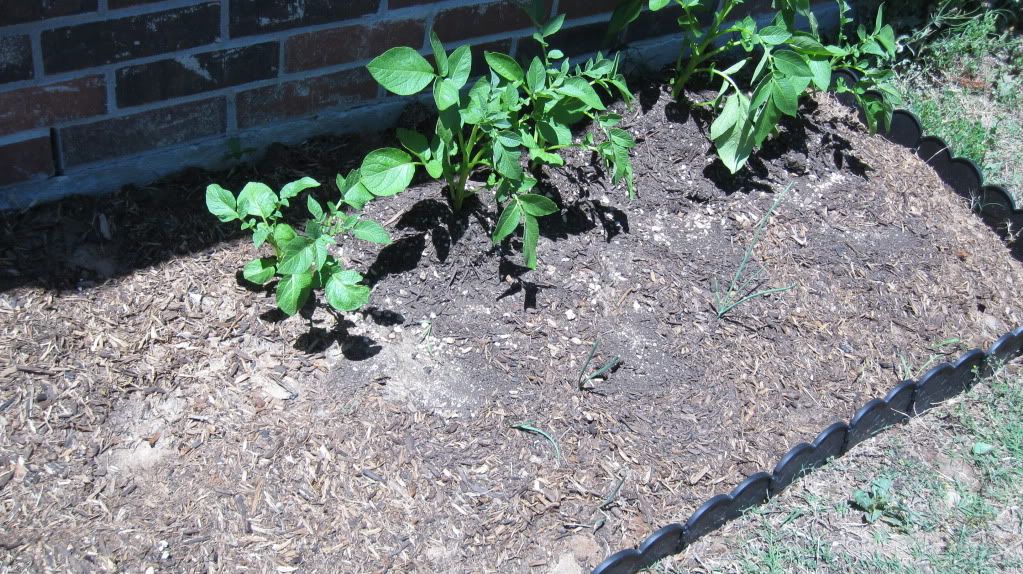 Please, any help is greatly appreciated. Thank you!