So far so good. Things are springing up green and this boy is oh so happy!

Here's some of my lettuce and extra onions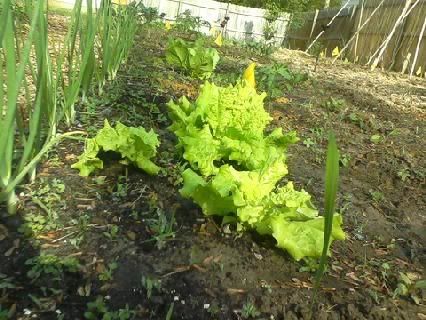 And the Spinach..which we have been gleefully raiding almost daily at this point.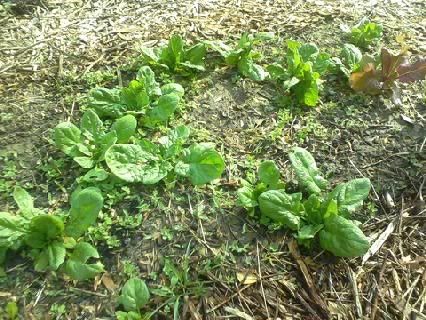 Here's most of the rest of the lettuce and white onions.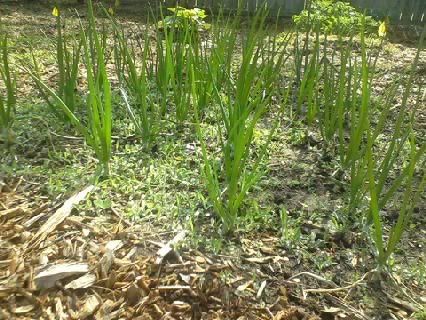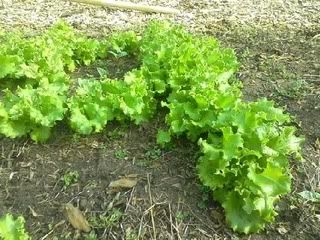 The big acorn squash plant I started inside...transplanted much better than expected. Not even any drooping!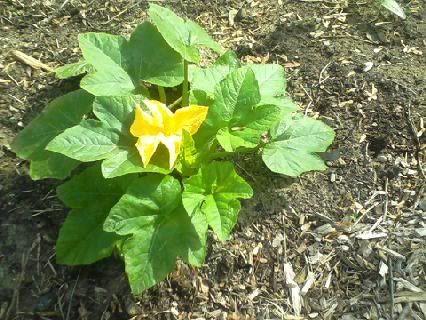 One of my Cherokee Purples....finally a few made it!!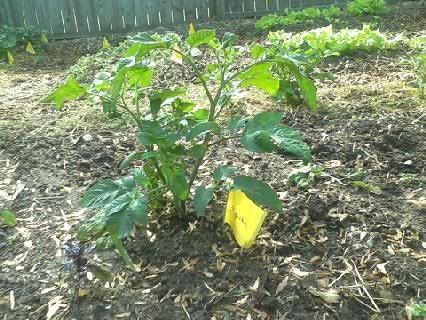 I should have posted pics too of my peas and potatoes, carrots etc but ran out of room on the camera and had to go back inside to do some deleting. Hope everyone else's garden is going well!!