Hoping for some advice on plant placement. The pix below show my raised beds. One photo shows my two new ones -- each 4 feet by 18 feet. The other photo shows the one I put in last year -- 8 feet by 16 feet.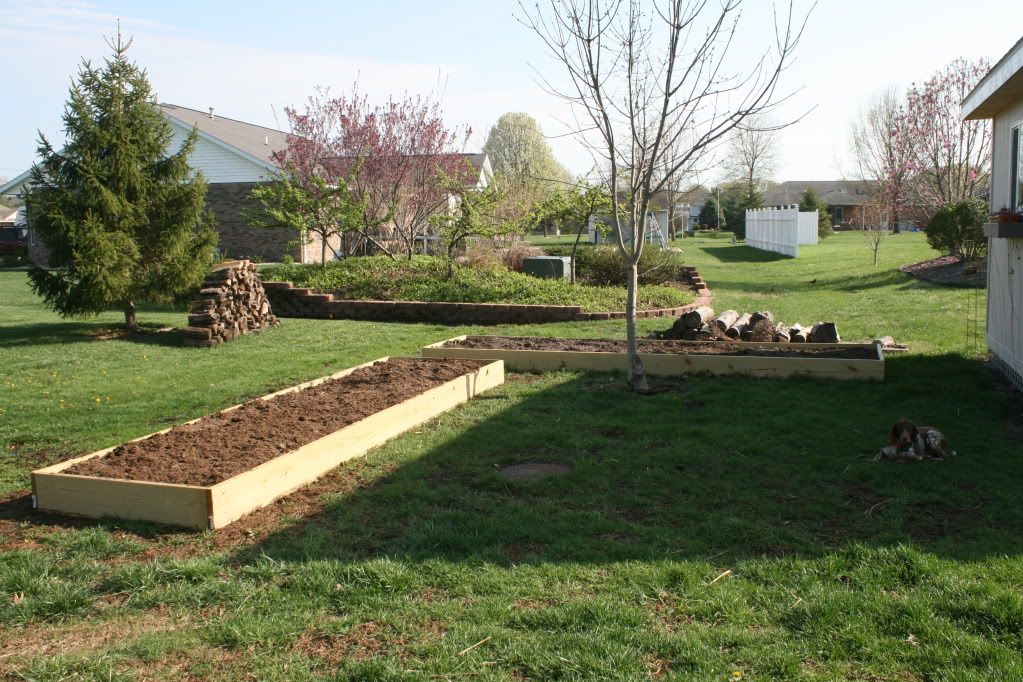 Here are a couple of my issues:
1. The older bed had mostly tomatoes last year, also a couple eggplants, and some other stuff. I wouldn't mind putting my tomatoes there again this year, but I've seen posts suggesting rotation of tomato plantings.
2. I want to put a few blackberry and raspberry plants somewhere. I've read that you shouldn't put blackberries where tomatoes or eggplants were planted before, and that you shouldn't grow tomatoes or eggplants too close to the berries.
Here's what I mostly enjoy growing: tomato (favorite), eggplant, zucchini, lettuce, turnip, cukes. I'm also putting in 10 aspargus crowns, which arrived today and are soaking in water, ready to plant tomorrow. Two triple crown blackberries are on the UPS truck.
As you can perhaps see, I've got a few cold-weather items in the older bed. If I need that space for tomatoes, I'm willing to dig up some or all of the cold-weather stuff.
One of my main questions is, can I put blackberry in one of the new beds, and tomato in the other? Or will they be too close?
Thanks in advance for your help. Just found this forum recently, and I've been devouring it!