It was a nice spring day. The sun was actually shining, and even though there was a chilled steady breeze coming off the lake I decided it would be a good time to start getting dirty (remember, not soily!

)
The leeks I had left in the ground had multiplied so I dug and divided them first. Easy peasy lemon squeezy.
Then a stroke of genius! I'll dig up the horseradish. It's just starting to sprout and I can divide those too and space them out.
Genius my caboose........
What started out innocently enough became a trip into the depths of, well, you'll get the idea.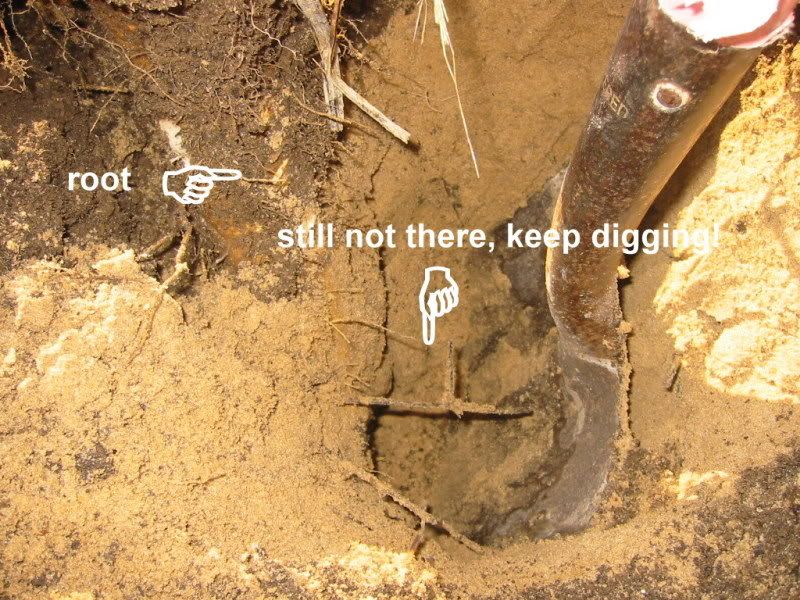 Even though I had given away several plants last summer, I still ended up excavating at least a dozen more of these behemoth roots and their offspring. I had only intended to heal them in the ground, but was distracted by the rest of my garden and let them stay where they were.
Lessons learned:
1) Don't be lazy and/or complacent.
2) When someone asks you "would you like some horseradish?" just take maybe one or two.......not 9 like I did!!
3) When someone tells you to plant your horseradish in an out-of-the way spot, THEY MEAN IT.