Well I finished up the framework tonight that holds the sand. We filled the frame half way up with sand, placed a heater in the middle and filled it the rest if the way up. I have my esteemed colleague directing me on the direction to go next.
Once we had it filled up we thought that it would be a good idea to put a removable top on it, just invade anything should go south with the heater. We wont have any loose sand on the floor either while taking trays in or out.
Now that we got a top on it my dear Joselyn says "Papa, its brown and ugly ". So off to Menards we go. Not that I minded the brown at all, but her being so the senior employee on the job, giw could I say no? I must admit, she has pretty good taste.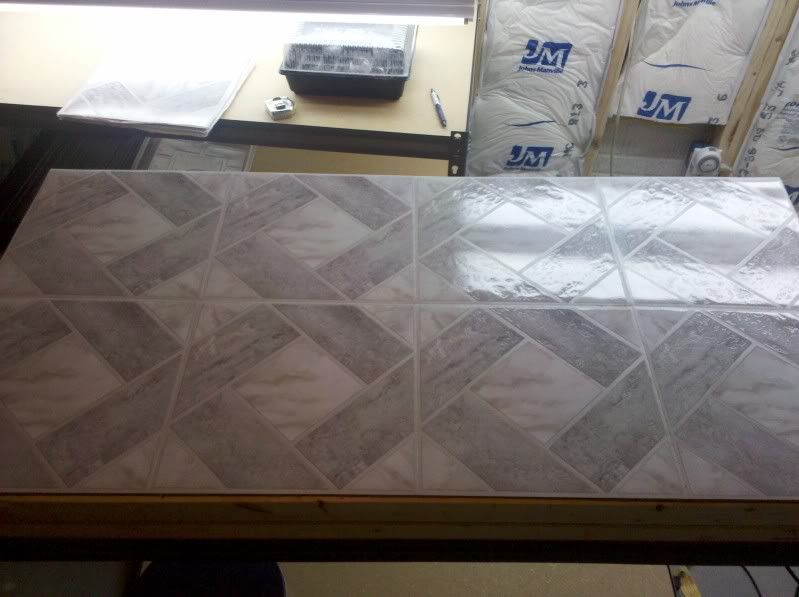 Top is on and this should help with any spilled dirt and water since I am not known for my grace. The pad is heating up and now it is just a matter if time before the entire bed is nice and warm. I did have to adjustbthe height of the lights. We will see if I need both heaters in the bed it just the one. Right now, I have only one in there and hope that I can keep it that way.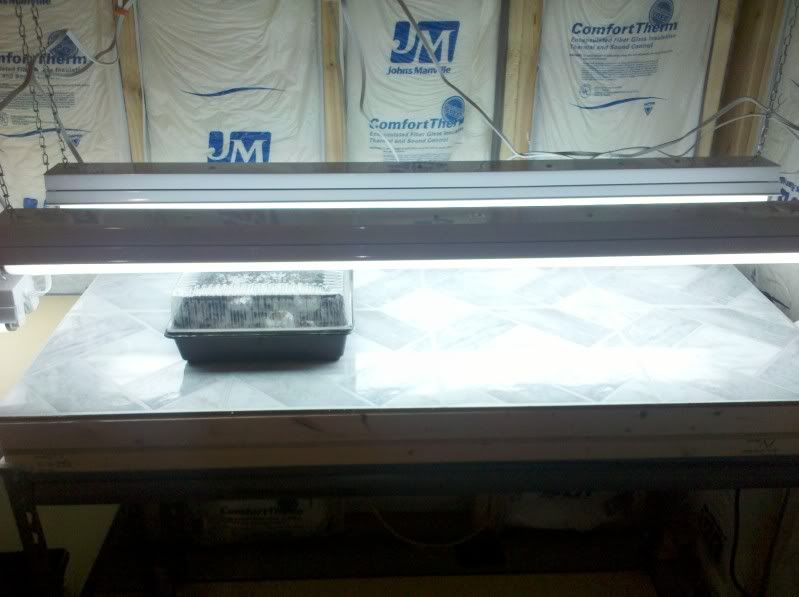 I hope everyone has enjoyed this so far as much as I have. Up next, as soon as the bed heats up will be to mess around with some cabbage. I plan on starting some in the new bed with the heat and some just under the grow lights.
T.M.H.