Hey everyone, I had a real successful crop of Zucchini and summer squash this summer. I planted my winter garden right before labor day, and my zucchini and summer squash were looking good.
But then I noticed the Zucchini started wilting and the leaves looked brown. I see small ,black bugs, they look about the size of ants but they can fly.They are eating the base of the leaves and the leaf stems from the inside out. The zucchini never got to flower or produce any fruit before it got attacked, now they have spread to my summer squash which were producing, but are fading fast. Whatever this is, it is only attacking my zucchini and squash, everything else is looking great.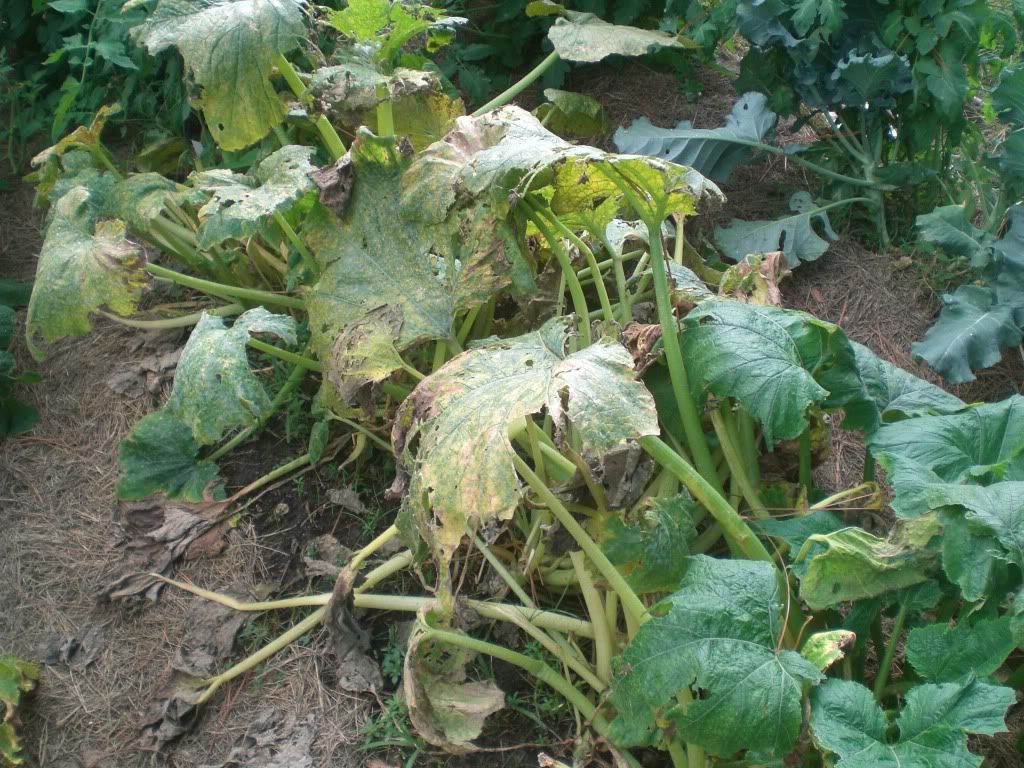 I can replant them easy enough, but I have to get a handle on the problem or I will repeat my troubles again. I have no idea what these bugs are or how to kill them.