Started my winter garden right before labor day 9.2.10. my first garden I planted four rows but I learned that was too close.
I couldn't weed or get between the rows. This time I learned from you all, planted 3 rows 2' between each row. And put down newspaper and mulch between rows to block weeds.
This seams to be working well so far.
I could use some advice though. I have been pretty successful with most of my plants except for the green peppers.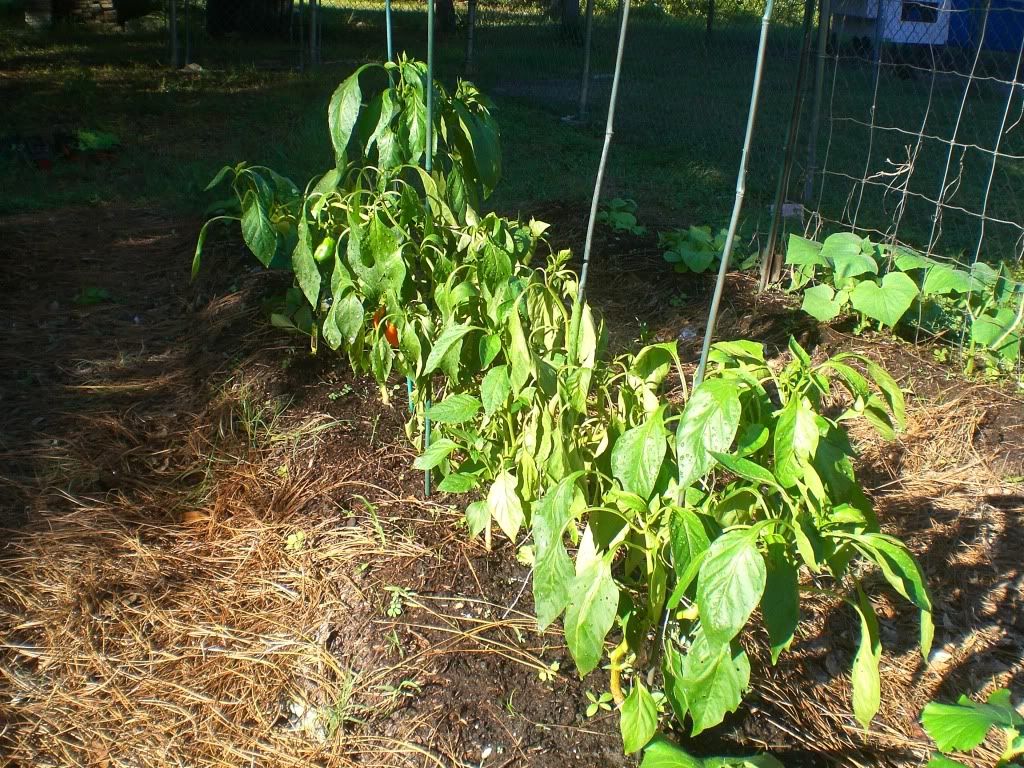 These plants are from summer , they grow so slow and are so frail and puny. I have to water them like crazy or they get all wilted. And I have yet to see a full grown pepper. I have one small red pepper growing and flowers and more peppers coming. But man do they grow slow. They look to be healthy and happy, but slow.
And lettuce, are hard to start from seed. I started some and let them get 3" high or so and then transferred them to the garden, but man they almost wilted to nothing. So fragile I didn't think they would make it but they are growing now.And I had them growing in a small starter tray outside under the tree, in the shade so they would be acclimated to the garden where I would plant them.
I got some Romain lettuce plants from the stores and planted them. They seam to be very easy to grow, I guess because they are already started well.
I planted some strawberry plants , they are doing well. I see flowers and now some small berry's too. I thought they wouldn't be growing berry's till winter. I wanted to try to start some strawberries from seeds but I didn't see any in any of the local stores. Only plants at the home improvement stores. So expensive. Cant I start strawberries from seeds in Florida?