Hi everyone I'm new here and I've just started to grow Thai Dragons. I live in a small apartment in Chicago so I don't have a garden so my little plants sit on my window ledge. The plants face the southside of my building and get plenty of sun during the day. I water them every morning and sometimes at night.
Anyway, I have one big pepper plant that the tips of the leafs look all burnt and yellow. About a 2 months ago I discovered ants living inside its pot to I replaced all the soil with quality soil. So my first question is will those burnt tips ever go away? It still blooms but I think I could do better if it didn't have this problem.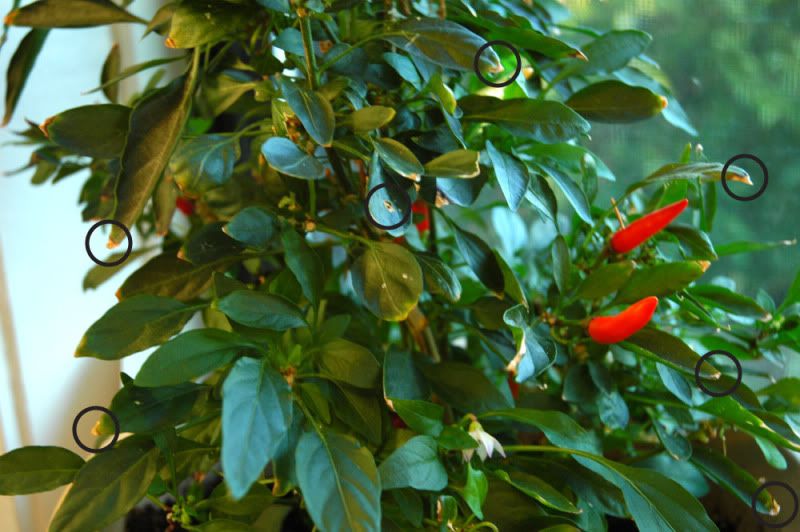 Next question, same type of plant but they are babies! I grew a few plants from the seeds of the plant I mentioned above. They were growing strong until about a week ago I noticed a strong dark color around the base of the branches. I don't know if this is normal but I just thought I'd asked since I'm on here now.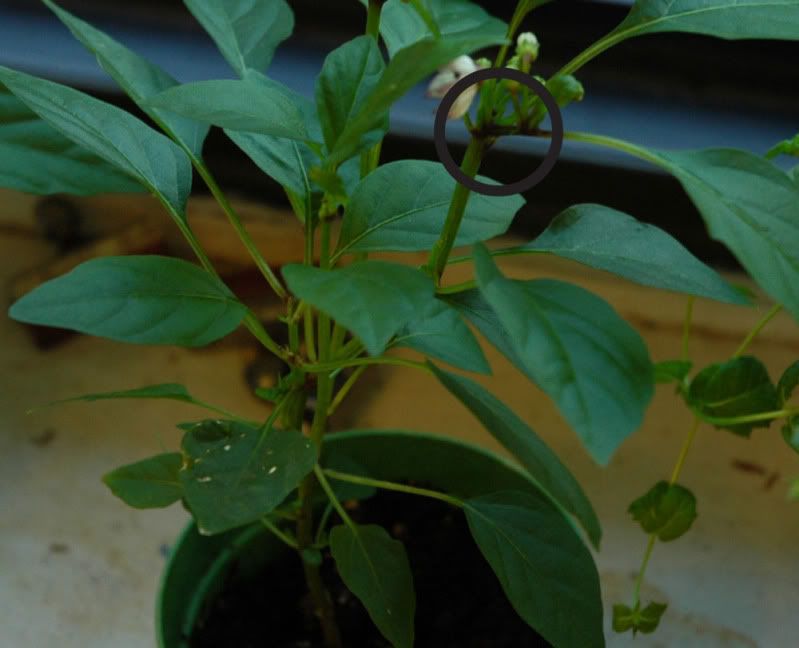 I've attached pictures of both plants.
Thanks for your help!
Shawn