The good news: My carrots are disease free, perfect. I have a big boy tomato plant that seems to be doing great also and looks very healthy. The bad news:
All of my cucumber varieties (M86, Straight8, and some unknown) went from perfect 10 days ago to now all infected with disease:
Even my pole beans have alot of discoloration/losing leaves, although this at the bottom--maybe just the leaves are old (up top it's good):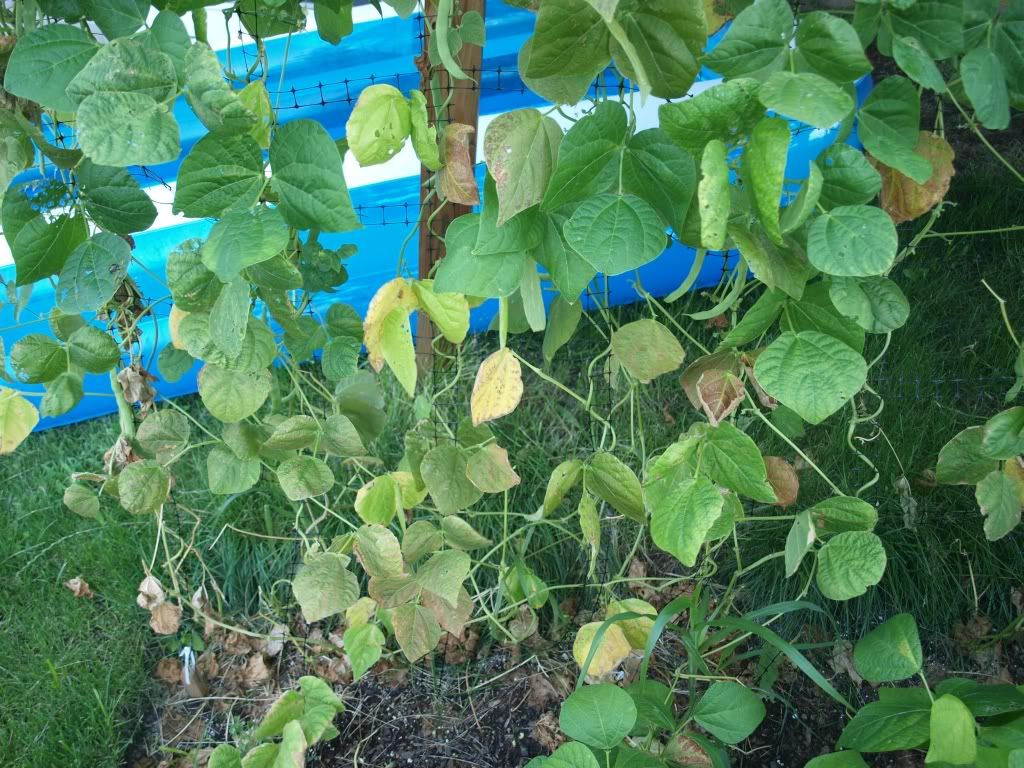 My cherry tomato plants all have a LOT of dead leaves lower down on them and on one or two a lot of these "rust" spots: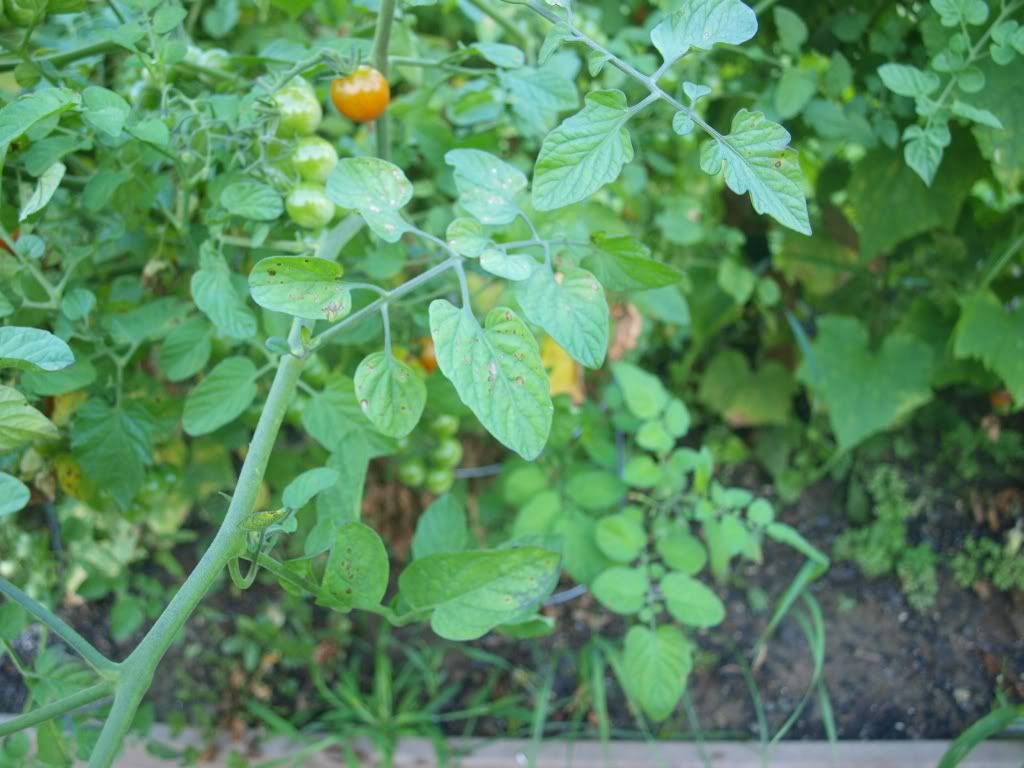 I'm no longer having bad dreams about these things, I know they are a lost cause. I want to know why this has happened. Of everyone else I have asked who has veggies all are fine other than one guy's cucumbers that look the same as mine. The tomatoes are still producing new foliage and may carry on for a good time producing a lot of fruit and the pole beans are still producing but the cucumbers are in dire straits; even the new leaves get yellow spots almost immediately.
I generally use a sprinkler for all these, but one of the cucumbers on my deck in a pot is actually under a cover and I only water its roots and it is also spotted up.
Is this my destiny, am I unable to grow cucumbers properly? I can deal with visible pests but disease seems a lot harder.
I used some box of tomato and vegetable fertilizer 4 weeks ago (I had some black edges on some tomatoes' leaves and I THINK it helped that). I put another dose down a few days ago.