The leaves are starting to turn yellow

I water once a day in the morning, I planted them by seed and I'm treating the powdery mildew. Why is this happening. It just seem one thing happens after another. What should I do? I really wanted these pumpkins to grow for Halloween.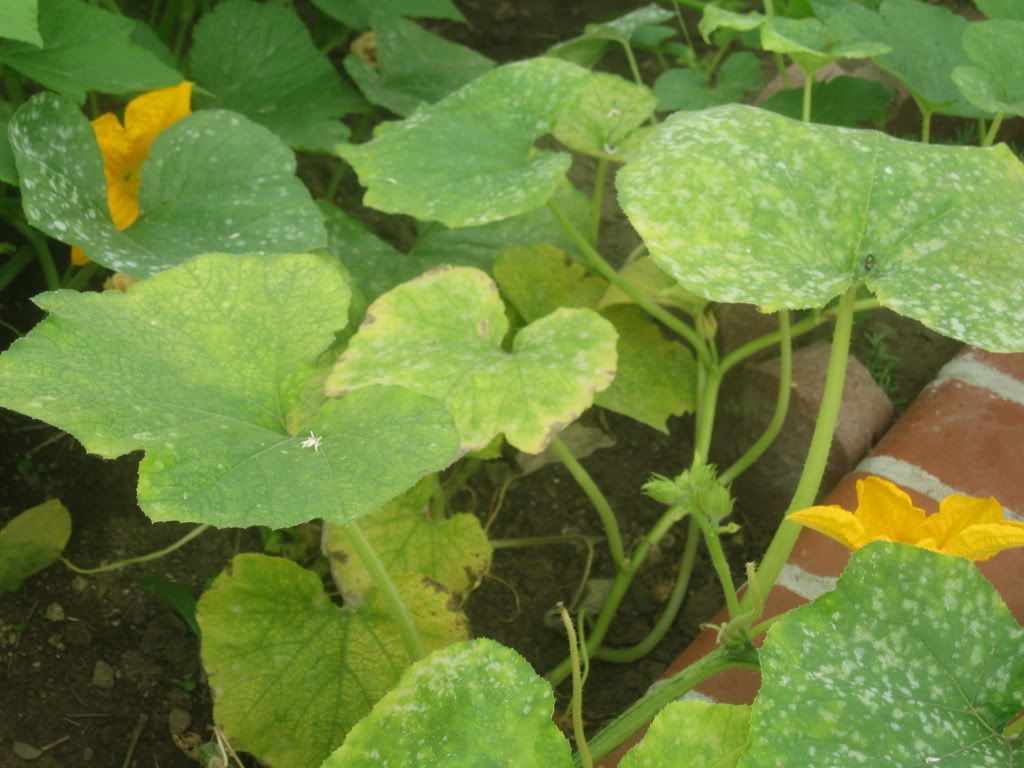 The yellow leaves start in the inner and spread out.