Hello all!
I'm a beginning gardener and am just starting off with vegetables. I potted my first tomato plant and green pepper plant in a pair of large pots on my patio a couple of months ago. I'm proud to say that the tomato plant is going like GANGBUSTERS, but I'm having some serious trouble with my green pepper plant.
I believe that some nefarious insect is eating my plant. I've tried applying Ortho Max to the plant but that has not helped. I have checked the plant several times during the day and not found anything.
Last night I did some additional sleuthing and found some tiny, TINY little bugs walking all over the underside of the pepper's leaves! These little jerks were white and about the size of a pin-head. I have never seen them on the plant during the day. (Can't blame them, it's HOT here in Atlanta)
Here are a couple of pictures of the damange they are doing to the leaves. I would say that they have eaten over 85% of the leaves at this point!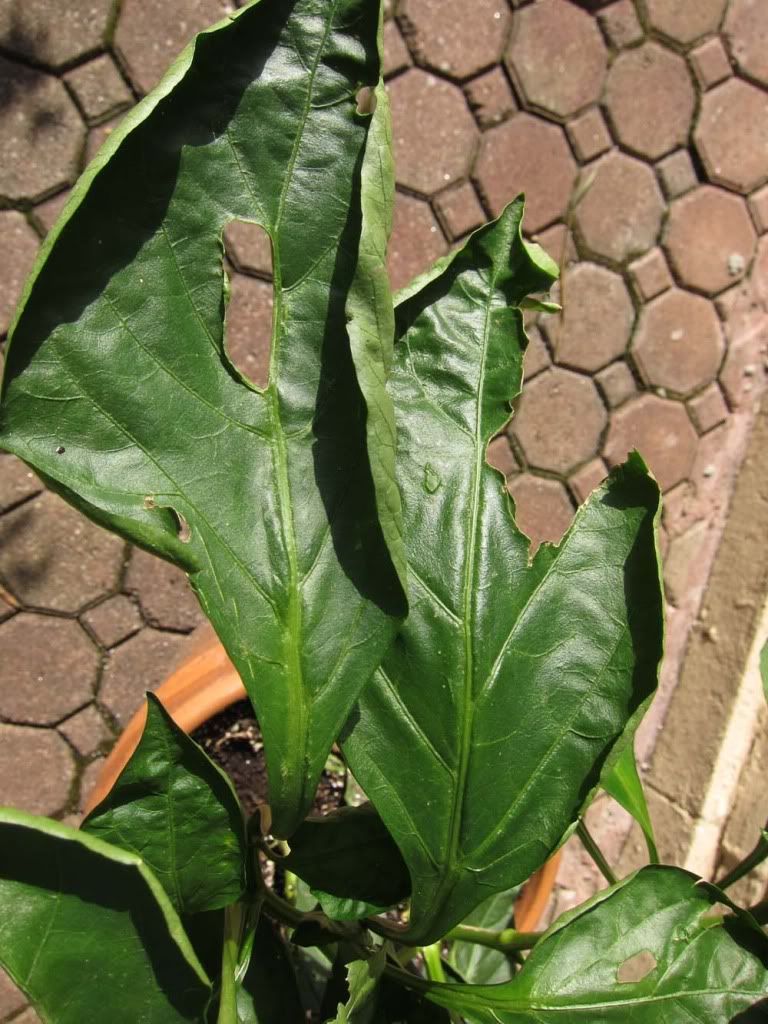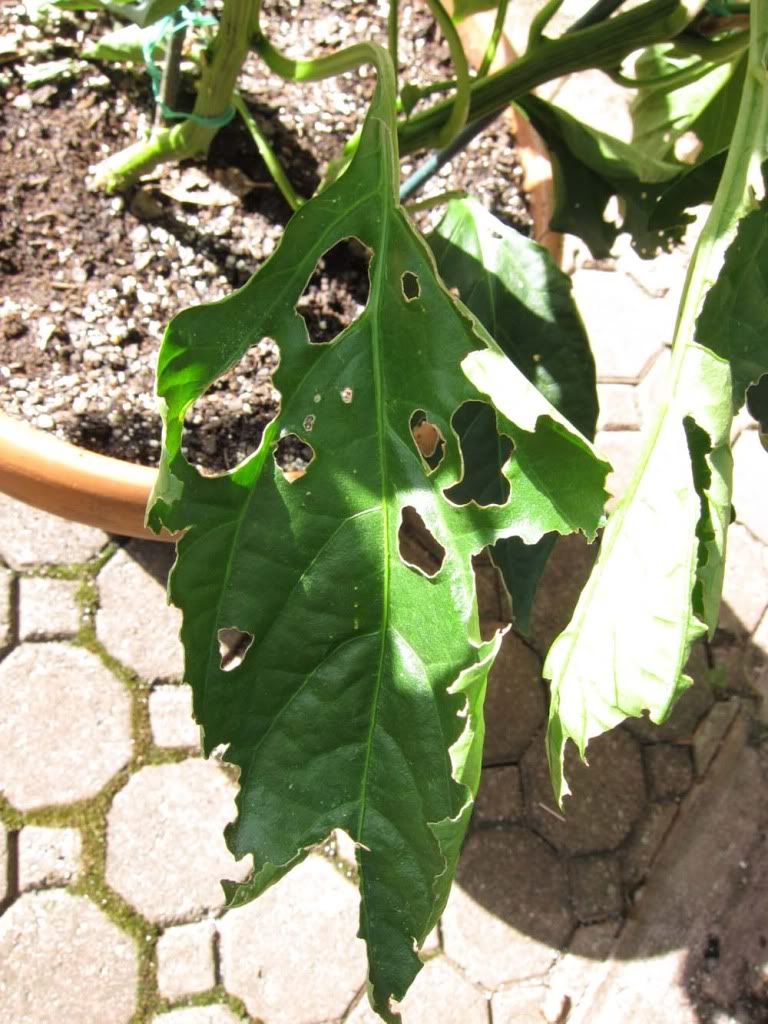 Does anyone know what these insects are and how I can stop them from snacking on my plant?
Thank you for all your help and advice!