Here are few of my bucket onions they have decent sized onions not huge but okay. They seem to be dying off, I was wondering I should pick them now or leave them for while. I have never had good luck with onions. It could be the soil or my choice of variety or maybe I pick them too soon. So I could use some help here. These are from Lowe's (no name just white and red) they were sets planted in Feb or so inside than brought outside.
Another thing do I knock over the stem and leave them be to dry out for a few weeks or what. I am not really versed on the actual process of picking them either. Thanks.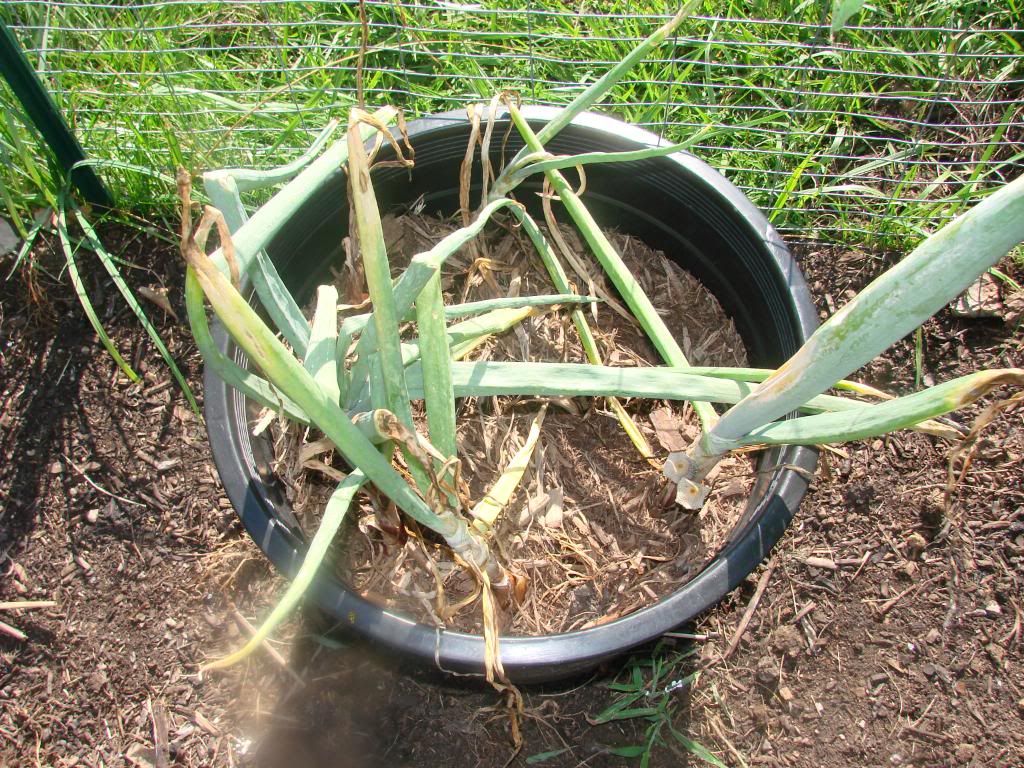 Here are some in the ground onions same question, though I think these could some more time. They are bulbing though again not very huge yet.
While we are at it I have some carrots that have been in ground from seed for quite a while (March or so) they seem to be growing well but should I wait for these or pick them now. I dug around a few and they seem to have decent sized shoulders.
To throw out some more pics and not clog up the forum with a bunch of posts here is a pic of some tomatoes and my twin something or other. I pulled this plant today because it was taking over my onion bed my walkway and starting to overcome my tomatoes. It was a volunteer and a hybrid so I culled it. If I had more room I would have let it go. There is still a volunteer going though it is by the fence row and good to go there.