YaY!!! My garden is producing!!! I picked my first Hot Banana Pepper and wow does it look great!
That is an average size teaspoon, nothing too impressive, I just wanted something to gauge the size with.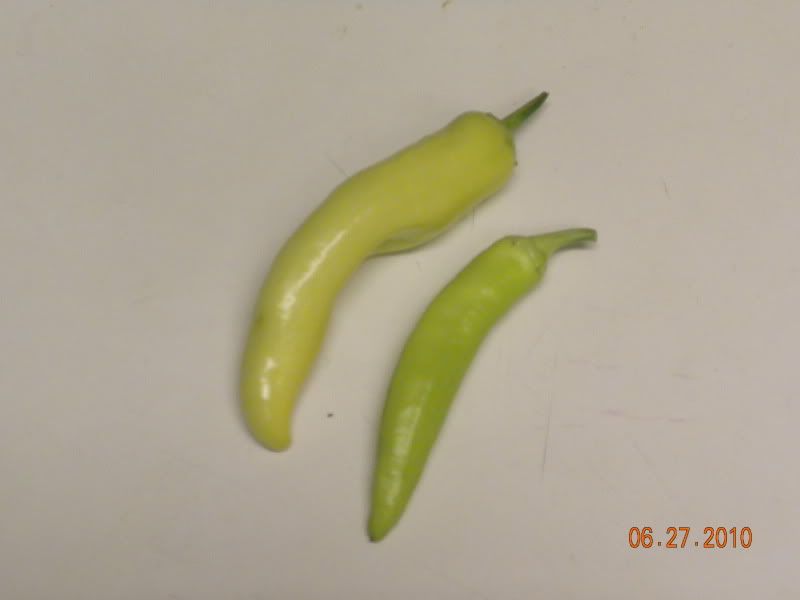 Pepper on the left is the hot banana (perfectly ripe!) However the sweet banana on the right is still a tad green.
Then I have this plant, 2 pics one showing the buds other is just leaves, any ideas? Not sure if its squash, or zucchini... or something else!
Here is my black diamond watermelon which finally (with some heat) started taking off, now just to guide it to the right spot so it doesnt take over the garden!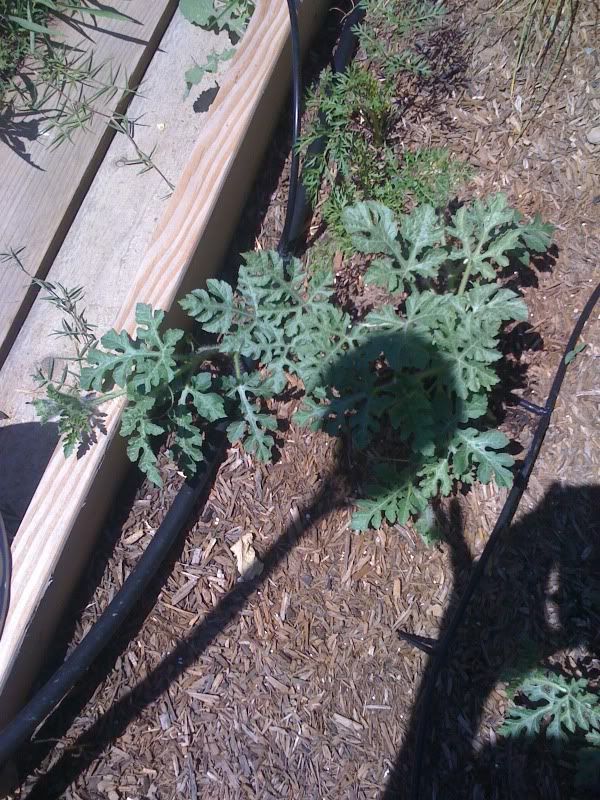 I love my garden! And yes, I love to share it!!!
Cherish