These are Dragon Carrots. They were an experiment that I tried out. They were planted in buckets in early Feb in the basement. I have always not not so great luck in the ground the soil needs to be just right for carrots we all know.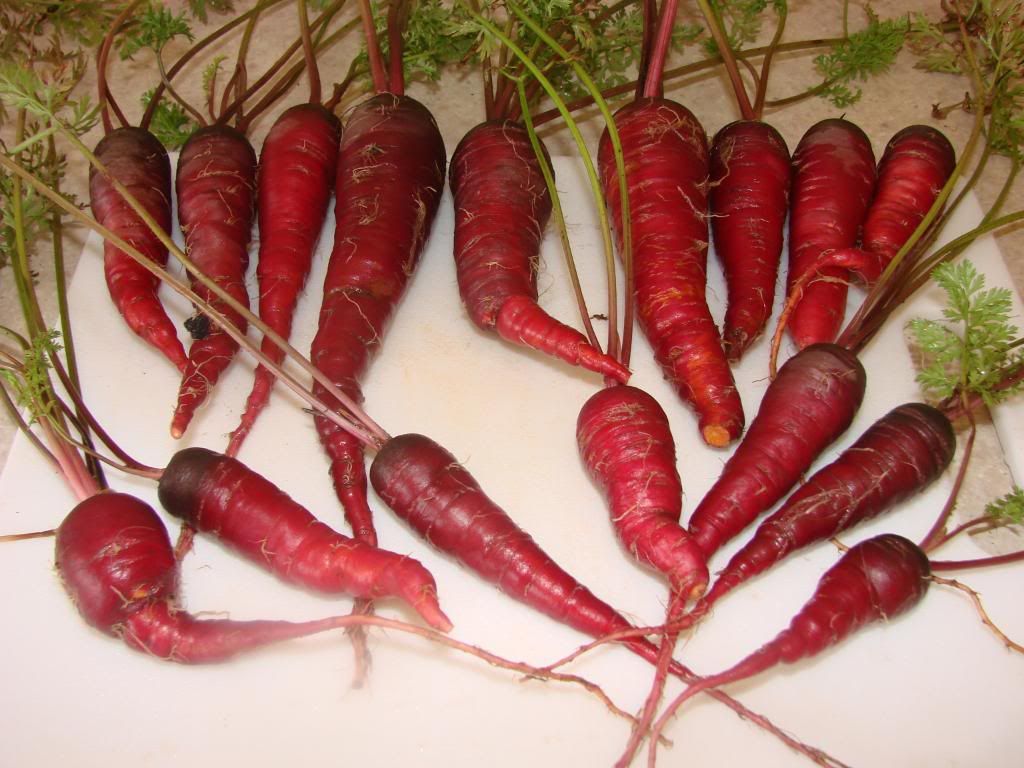 I wouldn't call it a great success but they did pretty well for what it was. You will notice they are all pretty straight and that is good. They do have a good sweet taste to them. As you can see they are not purple all the way through. I will do this again next year in pots. These were in a smaller 4 gallon but I have 10 gallon pots so that is what I will use. Onions and garlic do well in pots as well.
I still have some more in the ground along with other variety's.
I do have a few ?'s though (Jal you listening?). I did not let the tops die back all the way. But I couldn't wait any more. They have been growing for a long time. Is it really necessary for the tops to die back. One more ? Do you think it is way too late to try this again in a pot I have a bunch more seed and dirt to spare so if it wouldn't hurt being so hot I will give it another go.
Dono