I'm growing Red Russian Kale and the butterflies and moths don't go for the kale as much as they do for cabbage and Brussels sprouts. But they're the worst on Cauliflower.
I must not be planting the beets and chards right because their germination has been very spotty.
I know you asked Gixx, but in my garden, the longest holdout has been the self-seeded Oakleaf Lettuce. Red Cross, a red and green butterhead, started inside and planted as seedlings was next to last. I'm letting them go to seed. They're BEAUTIFUL as bolting plants too, especially next to the Red Russian Kale: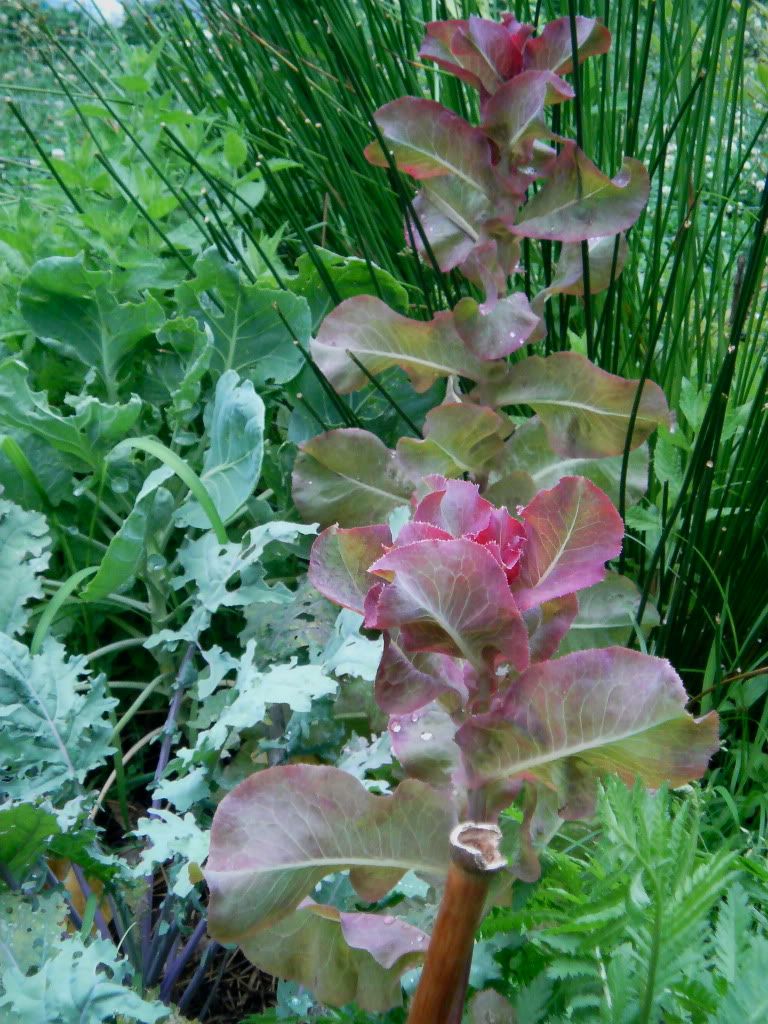 (BTW, that clump of Tansy on near right did SQUAT in protecting a Brussels sprouts next to it -- outside of pictured frame -- from the cabbage worms.

)