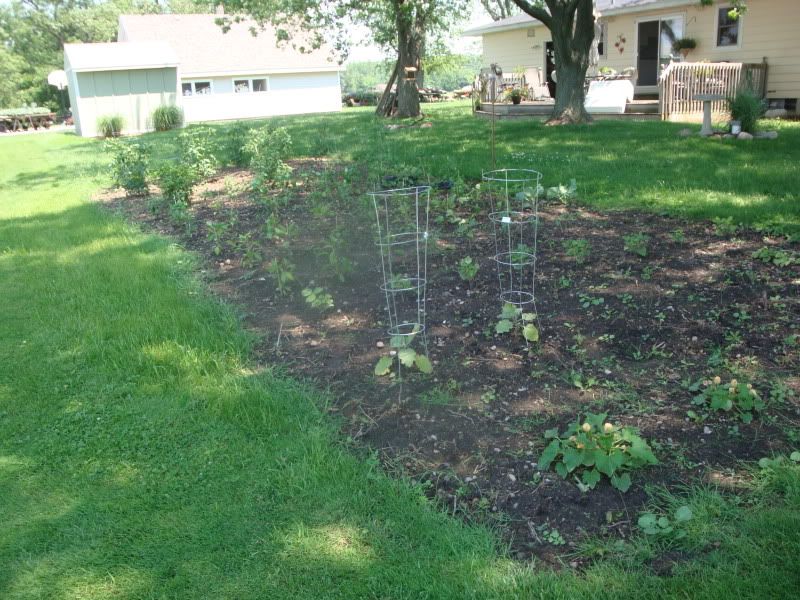 I added this picture so you can see the shade issue. There is a third large maple to my right. Between all 3 trees and the greenhouses, I have a ton of shade. I'm worried if I mulch I'll never get my soil to dry out a little.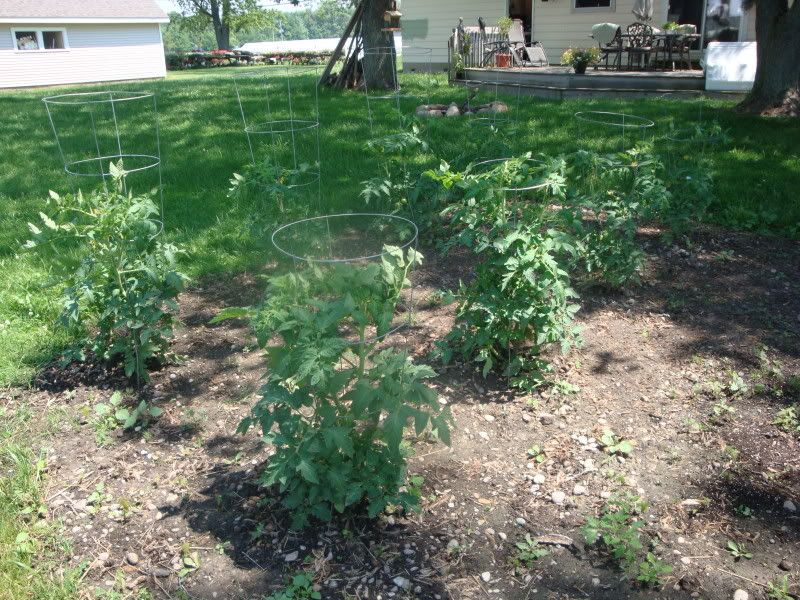 My tomatoes. This weekend is their one month since planting "birthday." I'm so very proud.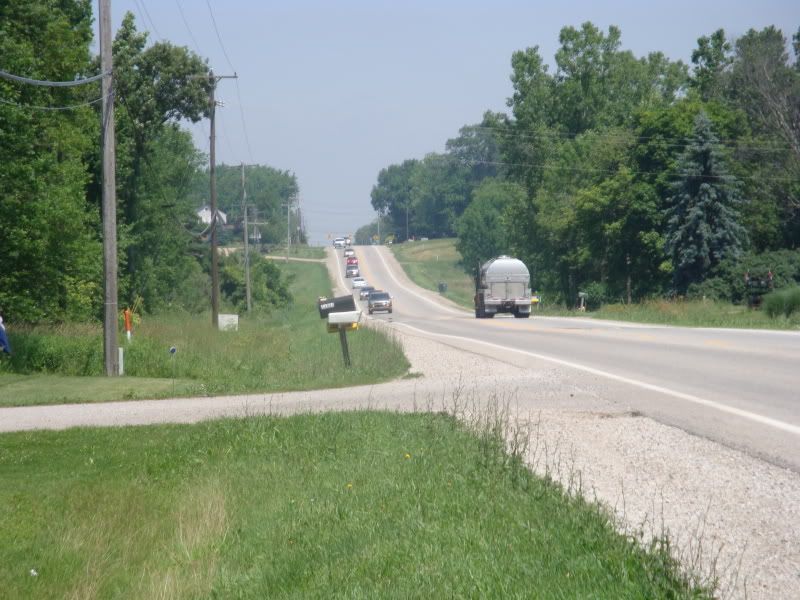 One "river bank."
The other "river bank." Town is that way.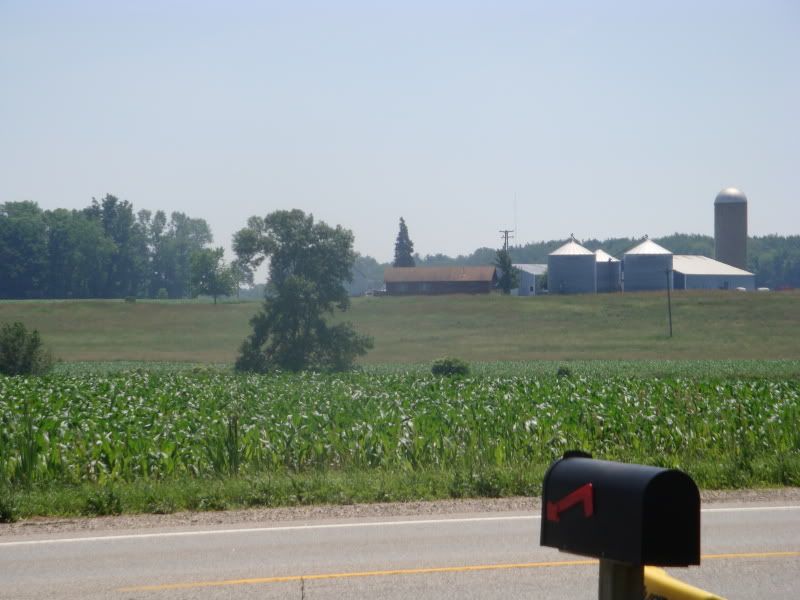 This one I just think is pretty. We have a beautiful farm across the street from us up on the "bank." He grows lots of corn down here in the muck.