Some time back there was an interesting thread about 2010 Garden Experiments. The link is below. I thought it would be interesting to post some progress reports:
http://www.helpfulgardener.com/forum/v ... highlight=
I built boxes on the side of a small pier, hauled in top soil and created some "mater boxes". I have battled BER and, most recently, Early Blight. But so far, I have lots of tomatoes and the new growth looks good and healthy. I removed a lot of blighted limbs and leaves.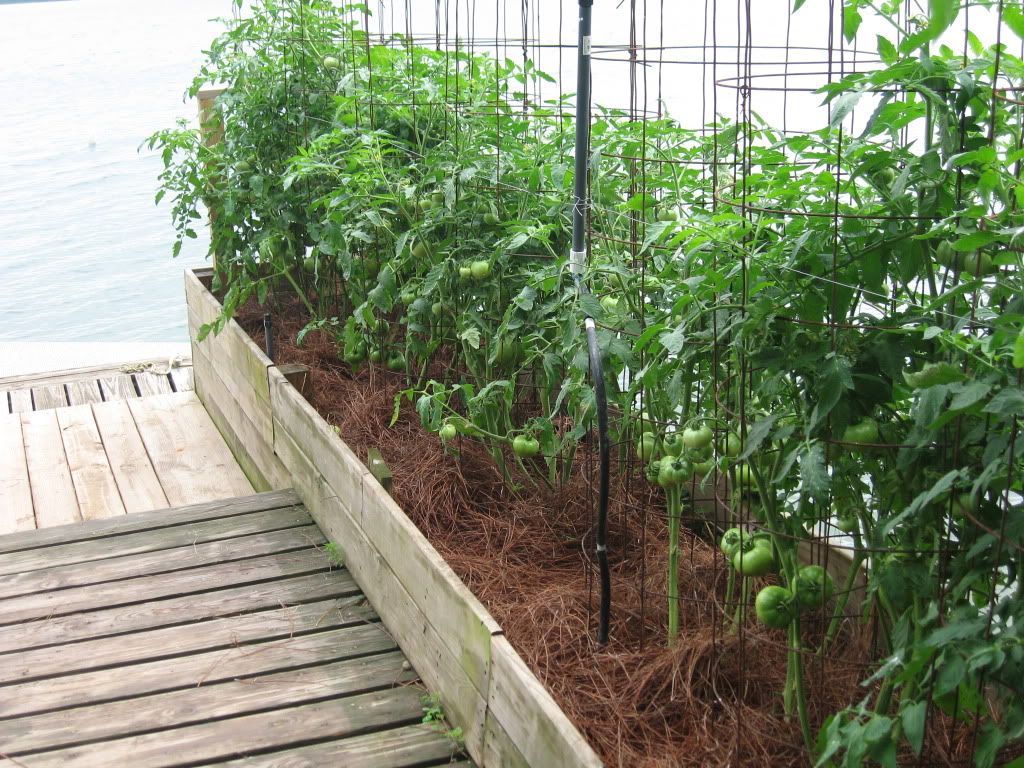 I also planted some some tomatoes in the side of the boxes, thinking that if weeds could grow through the cracks perhaps tomatoes could too. If this experiment works, I can see "mater holes" all around the boxes next year.