Well, since everyone else is posting pics, I thought I'd join the crowd.
Here's the bed in the back corner of the yard. I'll be adding black eyed peas, okra and two kinds of cukes when the peas come out.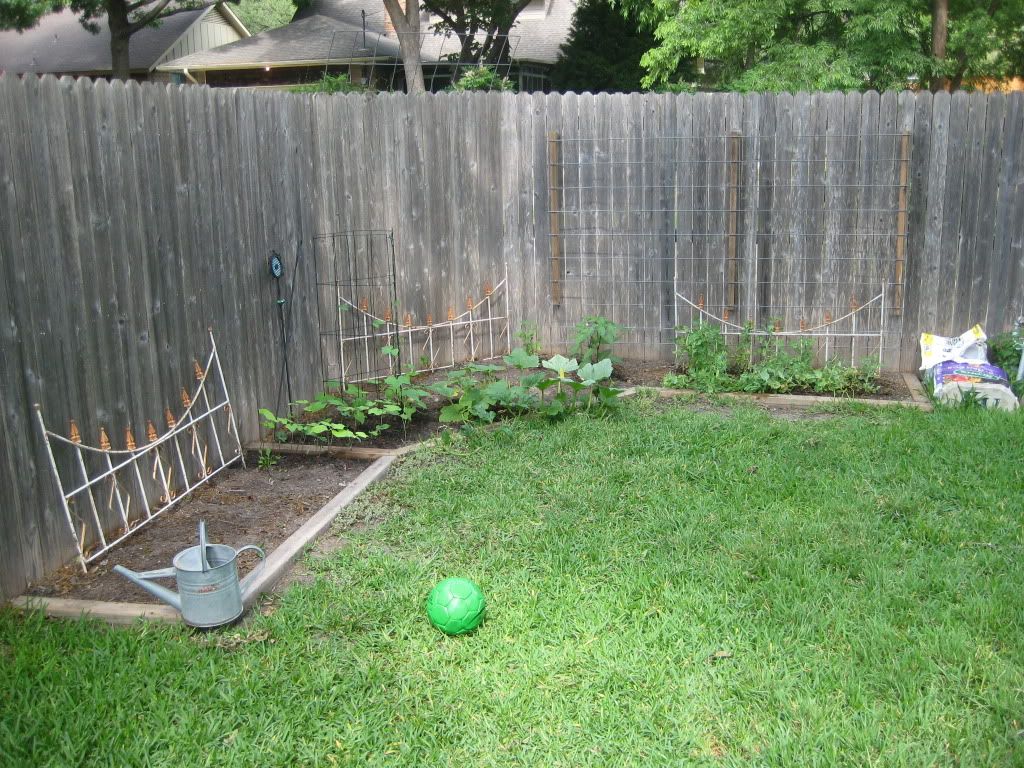 Green beans and yellow bush beans
Volunteer squash and pepper plants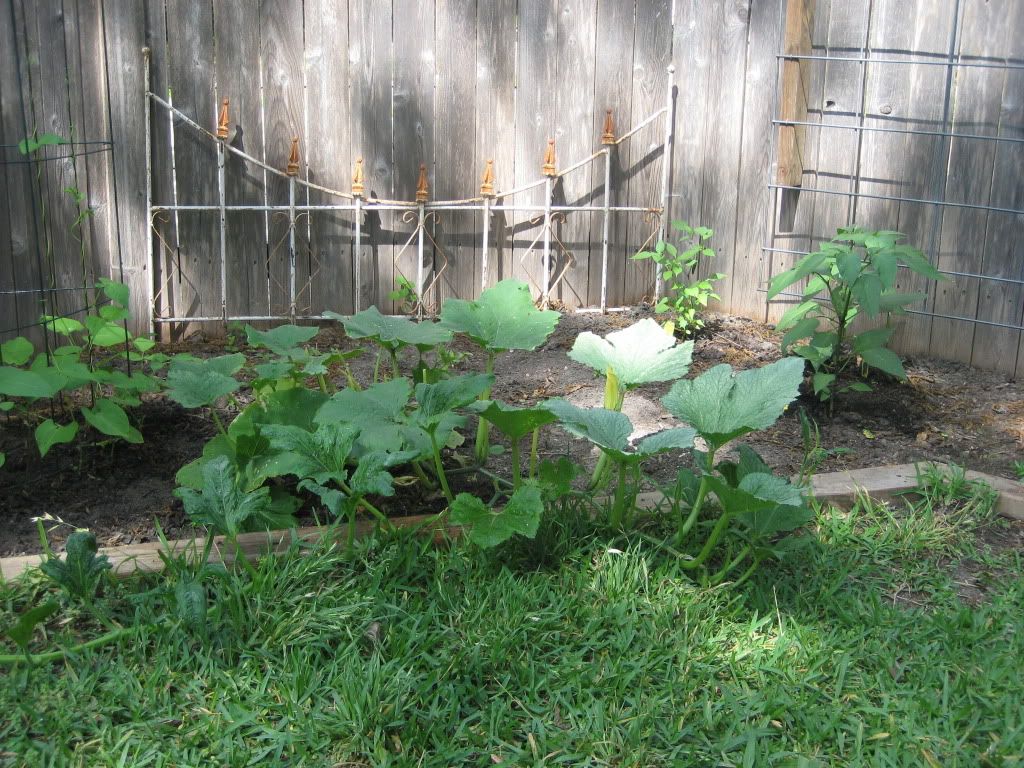 Peas - with the heat coming, these are almost done
Cowhorn pepper - there are also jalapeno and Macho Nacho
Yard long beans planted on the back side of the fence
New bed on the north side of the house - green beans and four different tomatos. A Brandywine from tedln is the first tomato plant in this pic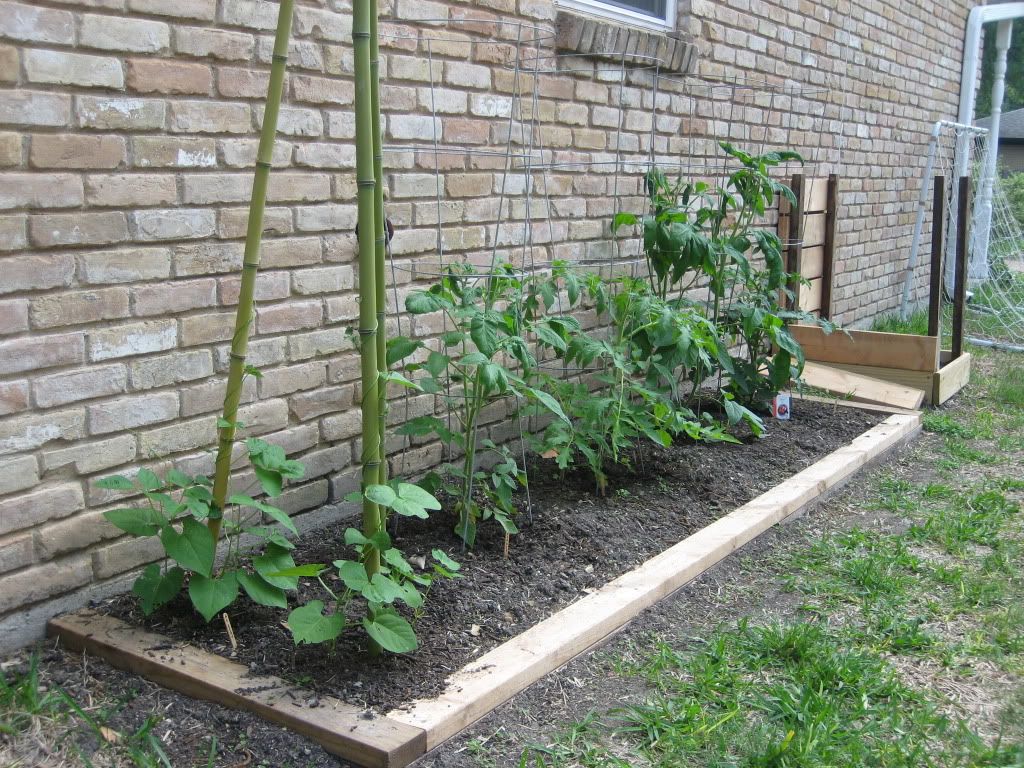 Another angle of the tomatos - Roma, German Queen, Better Boy, Brandywine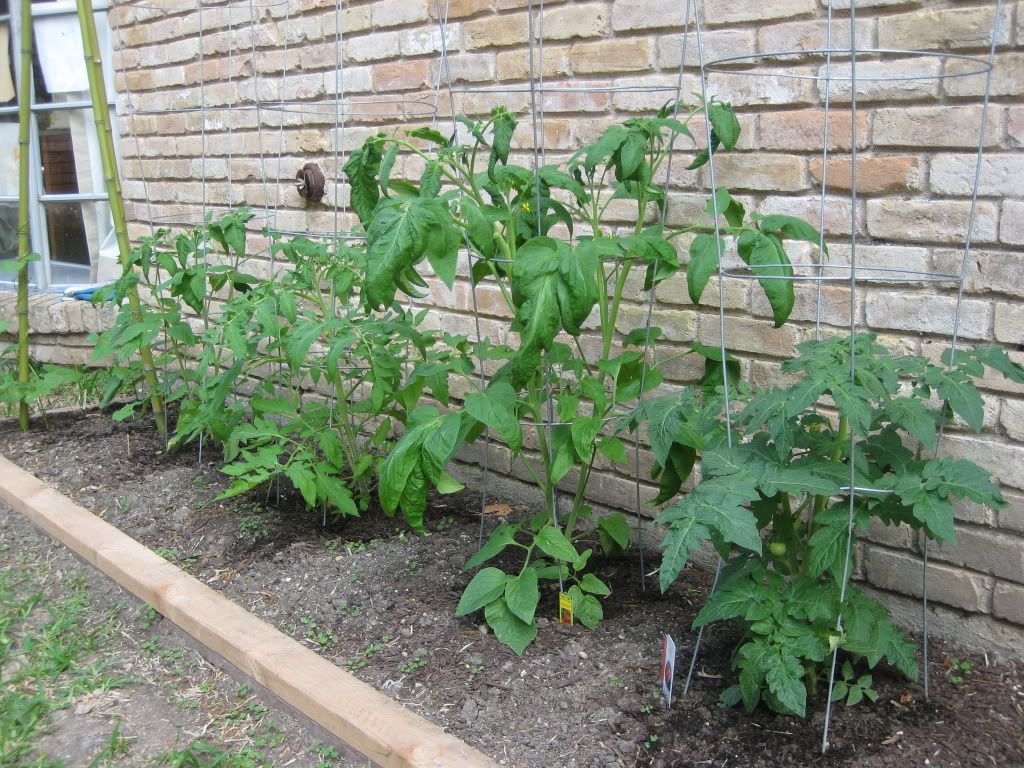 tedln's Brandywine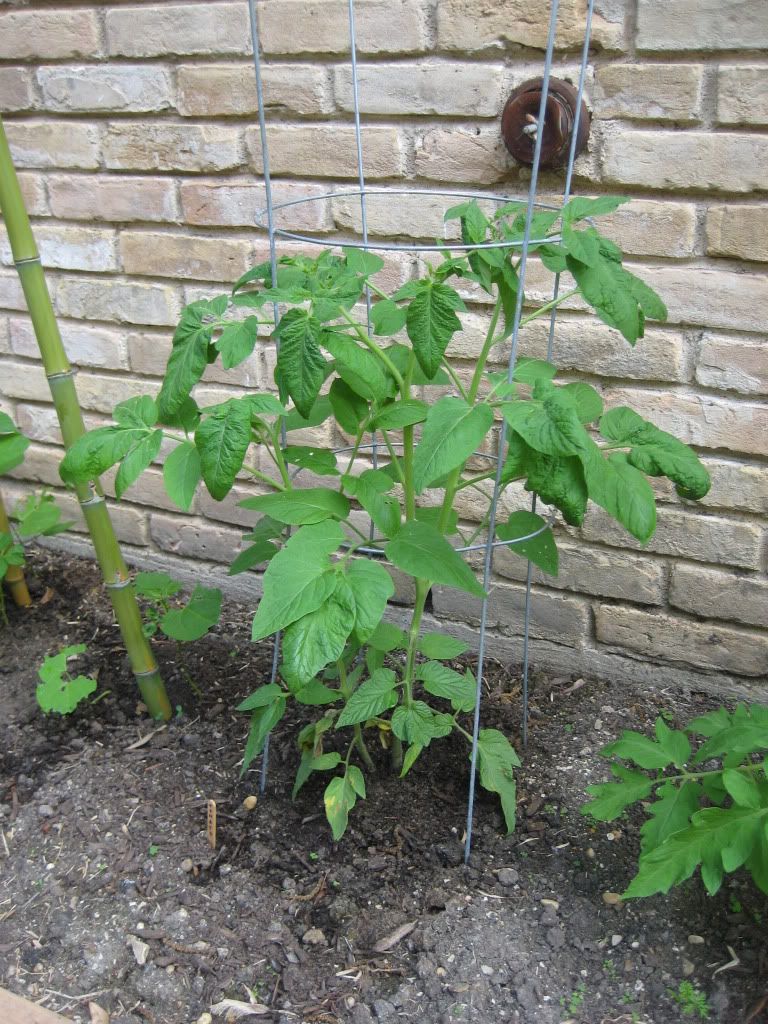 Actual tomatos on the Roma plant!!