I know this isn't the 'flower gardening' forum, but I'm posting it here because these are IN my vegetable garden to help attract bees, and I'm hoping someone can tell me what is wrong with them and if it can spread to any of my vegetables.
I bought some assorted 6 packs of annuals from Home Depot's gardening center last weekend and planted them out with my vegetables. I bought pansies, marigolds, impatients, alyssum, and dianthus.
They all looked great to start, but as the week has gone on, the Marigolds have looked worse and worse. Here are some pictures of what they are looking like: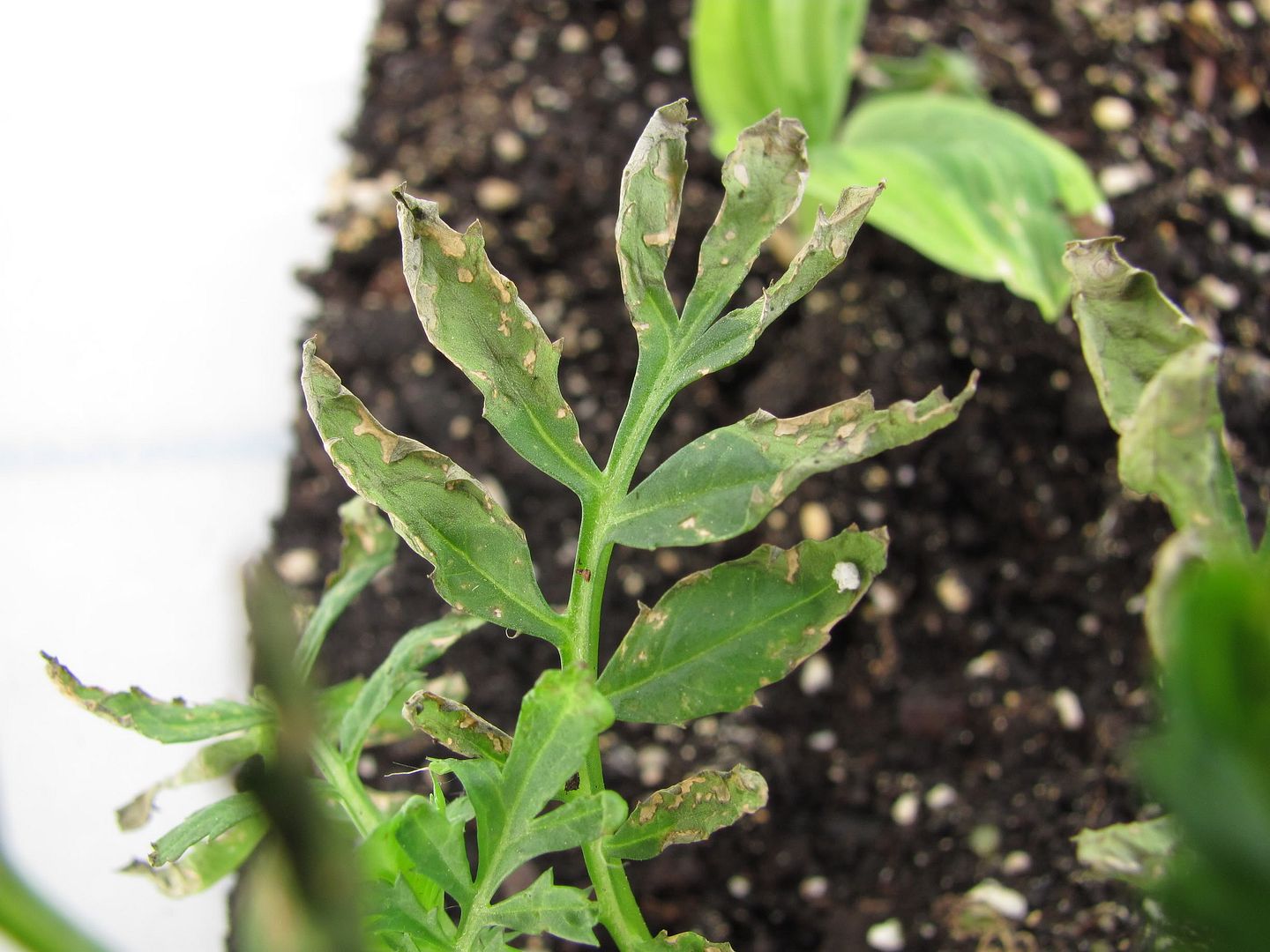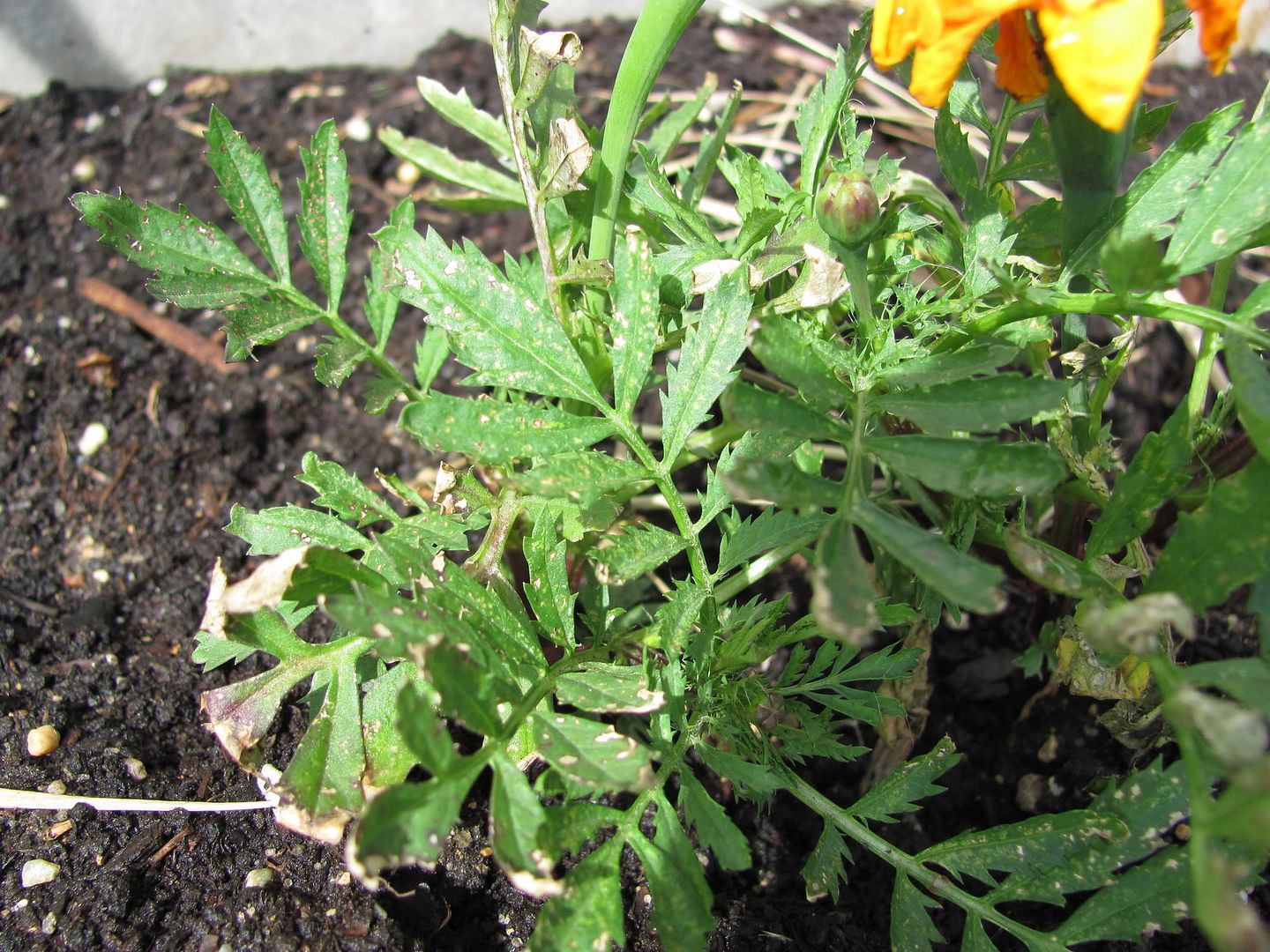 I have them planted in three different locations, in the garden, in my flower bed, and two left overs in a tupperware container of potting soil on the porch. They all look the same, so I'm assuming it must be a disease/pest of some kind and not the soil/location/water.
I have Tomatoes, Cucumbers, Squash, Pumpkins, Basil, Oregano, Parsley, Rhubarb and Chives out in the garden. Do I need to be concerned about this spreading to them or the other flowers? Thanks for any advice!!