Rained buckets last night -- we needed it. Then slow drizzle during my morning stroll around the garden.
Here's what I gathered: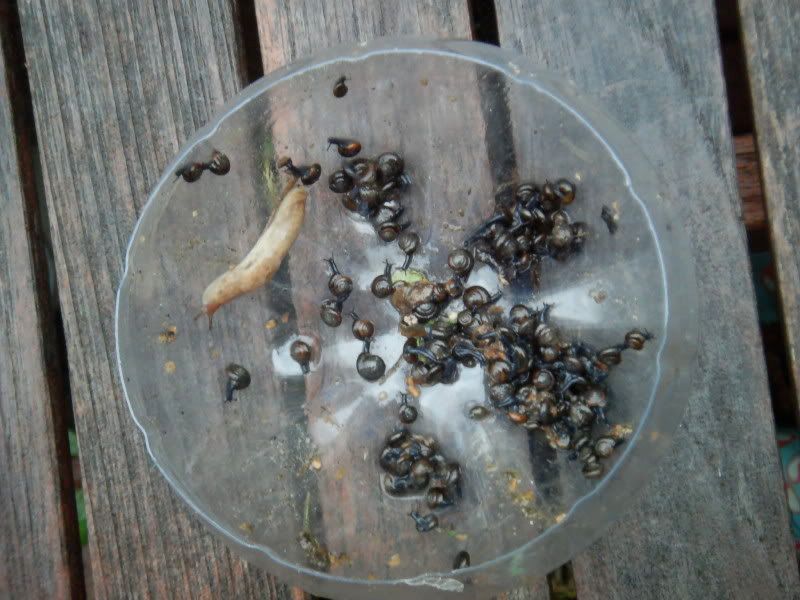 LOTS of these little black snails (I *refused* to count them -- for those of you new to the forum,
this is what I'm referring to

) . Only one slug, but compensating by being one of the biggest I've seen. I guess it's going to be snails rather than slugs this year.