I wanted to show you all my garden. This is my first attempt at really gardening, 5 years ago if you told me I would be doing this I would have laughed in your face. I come from a long line of green thumbs I just never really became interested in gardening. I've always been into Hot Rods. Yes, old cars. It's in the blood. Seems Like an odd combo.....anyways here is my garden and what I am growing. I choose to do a container garden for a few reasons.
1. I don't own the house and don't want to tear up the front yard.
2. the best sun is on my south side on the patio.
3. I need to be able to move things.
I made some rookie mistake, but it's an experiment, right? Here is what I planted:
Broccoli
Red cabbage
green cabbage
a couple types of lettuce
spinach
kale
peas
beans
yellow squash
cucumbers
eggplant
strawberries
raspberries
blueberries
carrots
radish
nasturtiums
onions
parsley
cilantro
oregano
tomatos
german butter potato
blue potato
and I'm going to get a basil plant.
here are some pictures. I built a potato condo and the rectangle planter from scrap cedar fencing. I also have many cast off pots from my Mom and Sister work. (Botanical Design)
today
only shot of potato condo
early picture. I changed from lattice to strings with peas.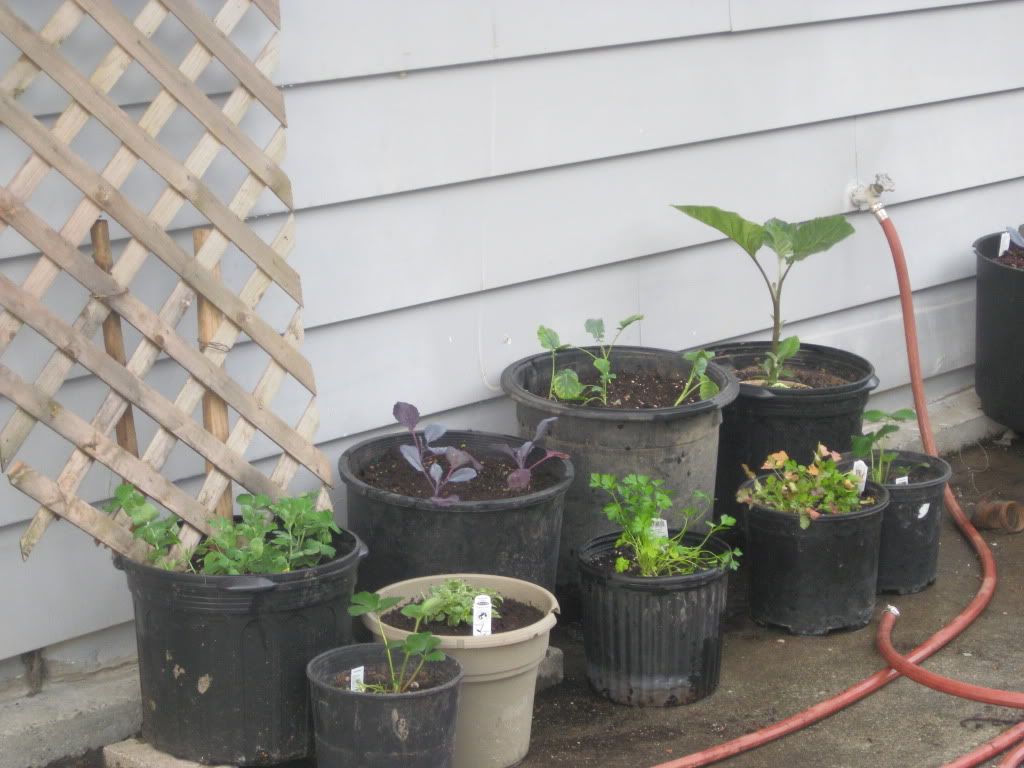 If you have any observations or recommendations please chime in. thanks!