Good Day,
I have grown the eggplants from seedlings, supplied from a reputable dealer. The tom's I grew from seed and transplanted both when they were well established and strong.
Both veg beads had a light dressing of both LAN & 2:3:2, watered a left for about a month before I transplanted the veg. All the plants took well and then one by one over a period of a few weeks wilted & died. The wilting of a plant takes about a week, from the first leaf wilting untill the whole plant is done.
I live in the southern hemisphere, with hot sunny and humid weather. It is beginning to cool now.
You will notice in the images that my chillies do very well, as do my bush beans, green peppers. My sorrel and rocket are not prolific. I don't know if this will indicate a problem.
20 years ago, this used to be sugar cane lands, I suspect this may be part of the problem.
Please help, as you know it is very disappointing to see your plants die off.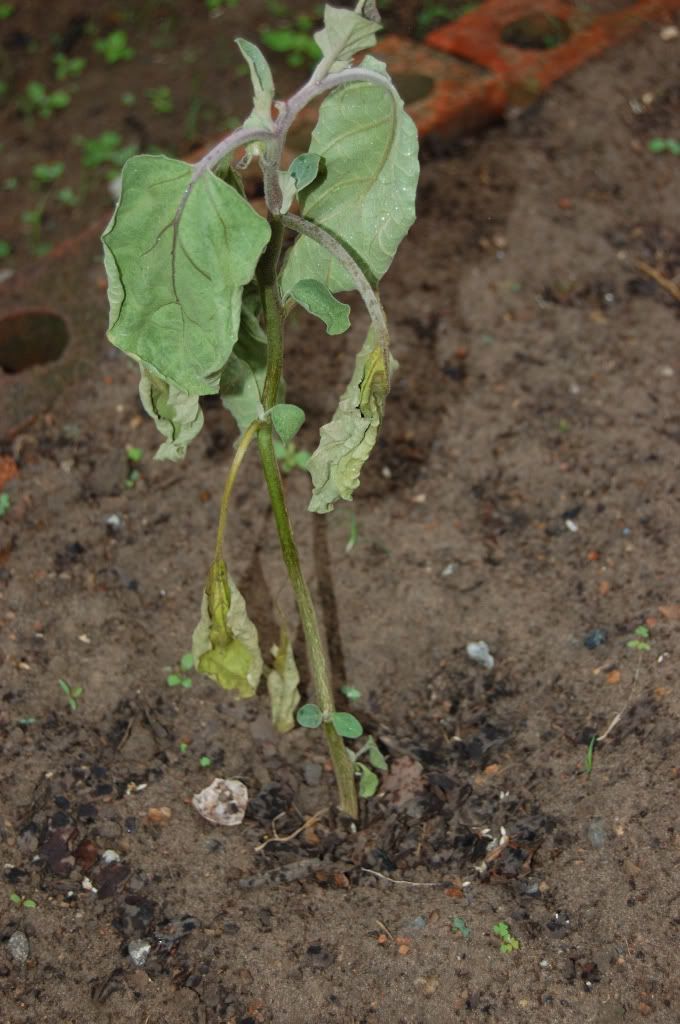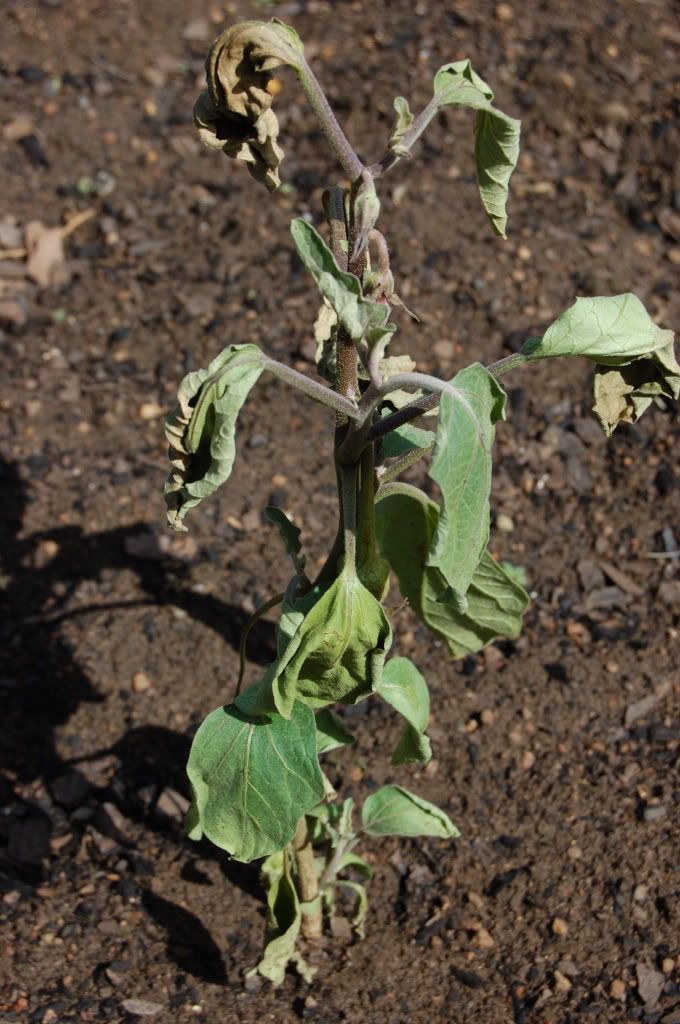 Many thanks............Lawrence