Hi All.
They were planted last Friday and we have had consistently good temperatures in the 80's during the day. Dropping to around 50 for a few hours in the early morning before warming back up. Both plants are green bells.
I've noticed that they have developed some blackish spots at their "joints" where stems are meeting. Seems to be mostly the top set where it's most noticeable and closer to the ground nothing and in the middle less severe. Nothing on the main stems, only at the joints. No signs of any insects. They otherwise look fine and are growing up nicely and even put out some flower buds I pinched off.
Is this some sort of fungal issue or indication of over/under watering? They've been getting one good drink around 3PM when I get home from work. Little warmer then I'd like when watering but I've been trying to do it early so they have plenty of time to dry off before nightfall.
Pictures, taken about 15 minutes ago after giving them a morning drink-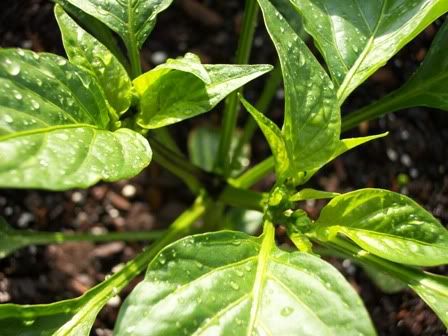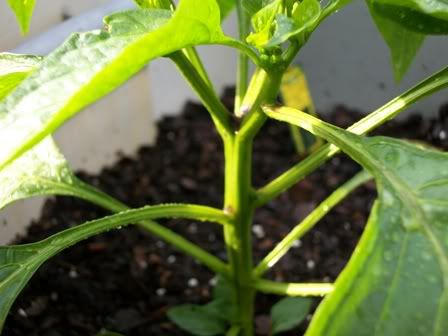 Also just for a side note since I am posting anyway. Being as they are trying to put out buds already, whats a good rule of thumb for size before I start letting them put out fruit? Should I continue to pinch buds until they reach a certain size and time after transplant? Or will they continue to grow even after setting fruit and I should just let them do their thing?