When we first moved into our rental we knew that 1. the yard was a MESS. Over run with weed's, very poor soil quality (had been trucked in from a construction site), Had not been worked in at least 8 years that we know for a fact, and was essentially handed over to the bug's. So in 08 we moved in and I just could NOT help myself. I had been gardening in my Grandmother's yard my entire life, now I had one of my own. So I planted a row of odd's and end's. Some tomato plant's a few green beans, 1 corn stalk (just to play with), and a bell pepper.
I also went out and bought some sun flower seeds... and planted them in the SHADYEST flower bed EVER!
I also started said sunflower's in my horrid soil from the garden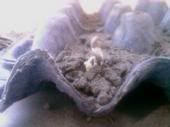 Needless to say those sunflowers were a PAIN to get slapped in the face with that summer... And I had decent but nothing to write home about return's from my sad little veggie garden
So the next summer (2009) I got busy with my pond and hmmm and hawed about what to do with that garden... I wasn't about to buy soil to fix the problem for a property I had no ownership to. And as the summer progressed I began to develop a plan... so in the winter of 09 my darling dear heart built me this: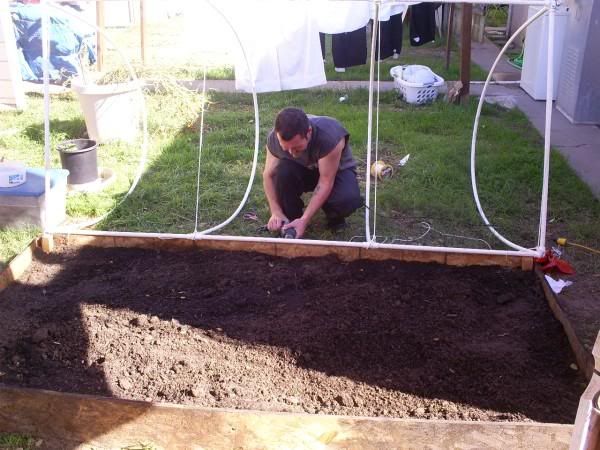 I waited patiently for the money to fill the bed with soil and then sat on my hand's and waited for winter to HURRY UP AND GET OUTA MY WAY!
Finally I began planting in Febuary (late febuary) and by the last week of the month I found this: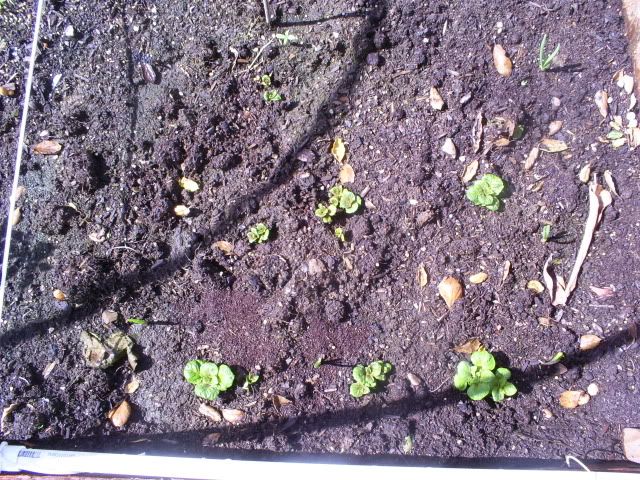 I kid you not I was so excited I could have done a back flip!
Then they started getting bigger...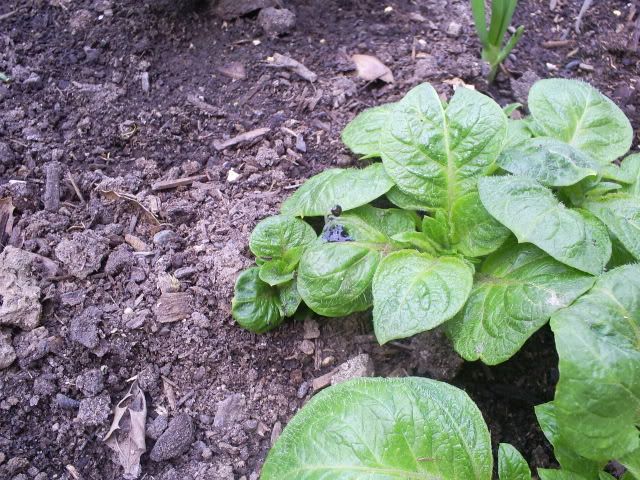 And now...
(that's the potatoes in the far right corner)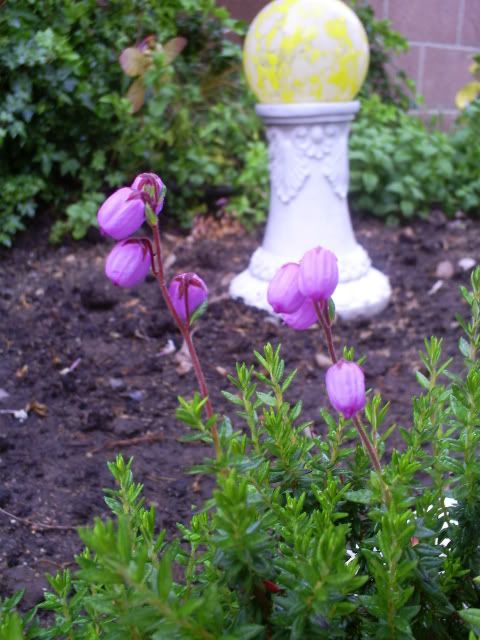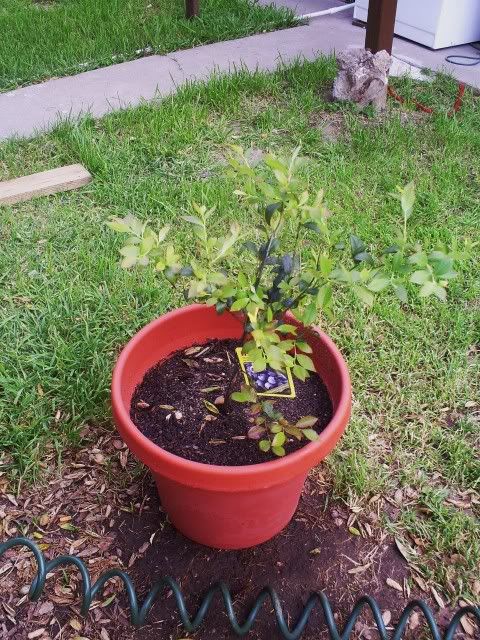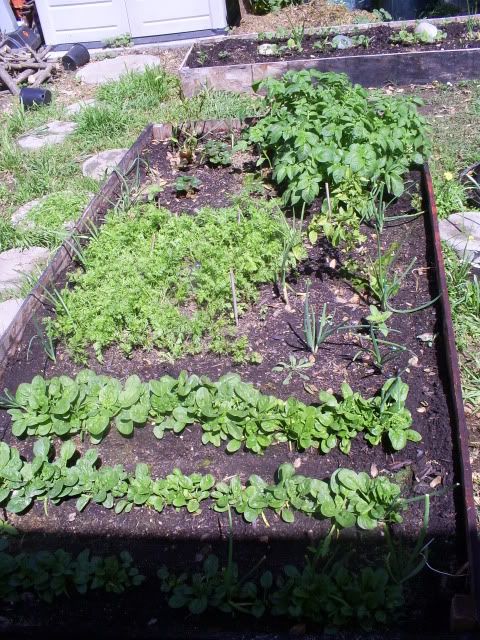 This guy... IDK why they are here but they are EVERY WHERE! I have fought these ugly things for 2 years now... he went squish right after I snapped this photo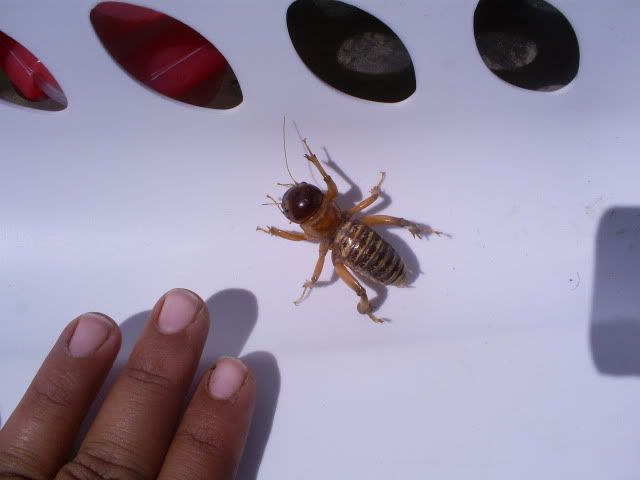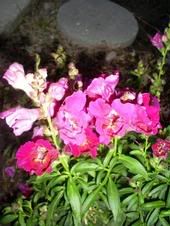 Sooo... how did your garden evolve? How is it doing now? What's got you excited in your garden? What new project's are you working on? We all know were each obsessed with our own private pieces of heaven right now (we can't help it that's why they call it spring fever!) so let's dish!