Got my Portable Harbor Freight Greenhouse setup this weekend.
It took about four hours to setup because I had a few setbacks. Also there where no instructions in the box! I downloaded the manual from the site. It is nornally $129, I printed a 20% off coupong (google it) so it's about a $100 greenhouse. 6 ft x 6ft
You can see the two tie downs I added on the outside, they include tent stakes but no way they are going to hold in any kind of wind. I'm sure this will be tested this spring.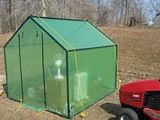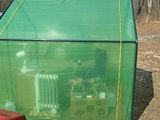 In the process of putting it together we broke a connector on the front, so here is my "fix", the bungee goes to the rear connector, holding tension between the two. If I had to put another one together I think we could do it in about an hour, you learn a lot the first time...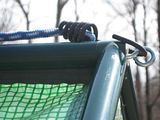 I still need to install some shelving and I am going to get a different heater and I have a smaller fan, I can post the changes when I get done if anyone has an interest.