Howdy all. Been a long time. I've been real busy with the mega pond rebuild this year so most of my spare time has gone to that. No problems at all this year with the soil, so the amendments I made over the winter must have worked (was battling high PH last year). Same fertilizer regimen I have always used (fox farms green/orange/red).
Anyways, on with the pics already!
Here's a few overall shots: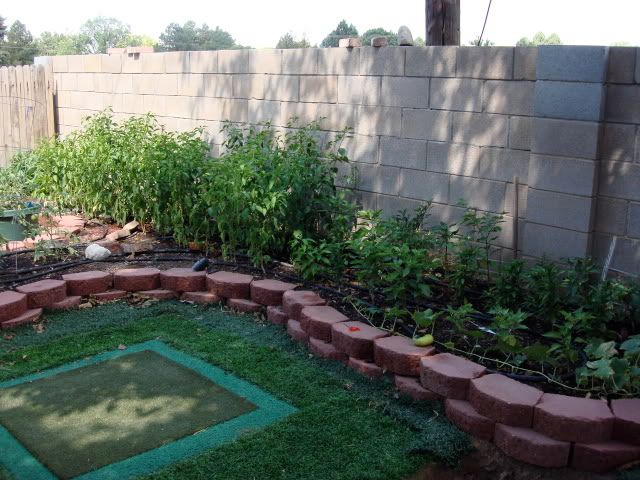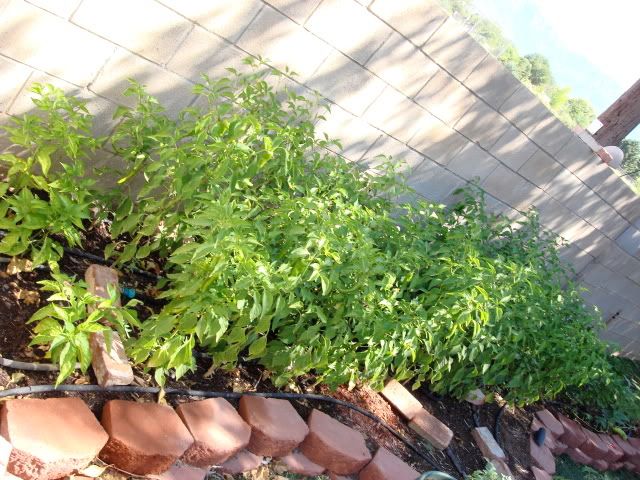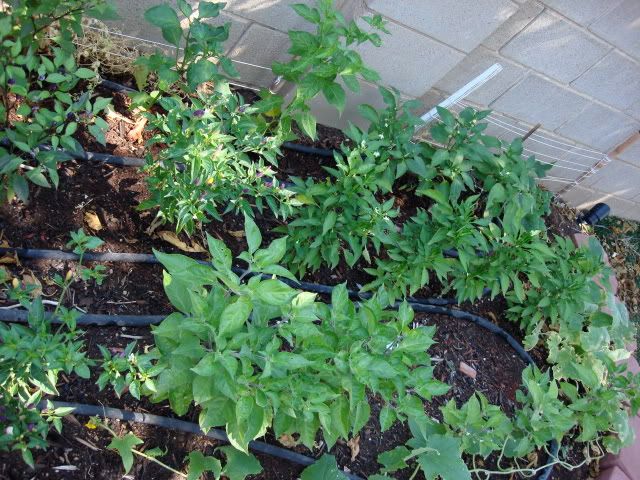 This first pic is a plant that I only have one of, a New Mexico Chile Red. Going to powder all of the pods and make mild red sauce with this one.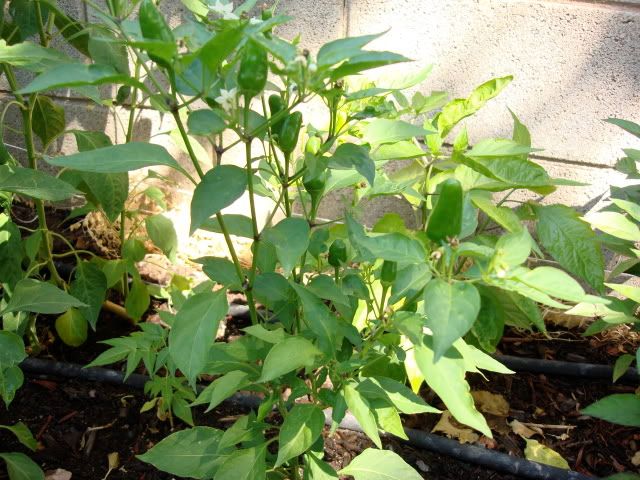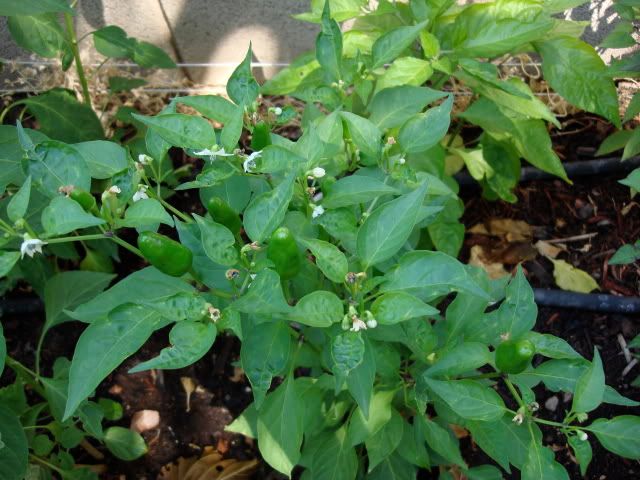 The 4-color varieties are new for me this year, and are really cool. Much hotter than I was expecting, which is never bad in my book.

I grew 3 different types of these, and they all go from yellow, to purple, to orange, to red. I've been picking the orange and red ones, which is why the pics mostly show purple ones.
New Mexico Twilight: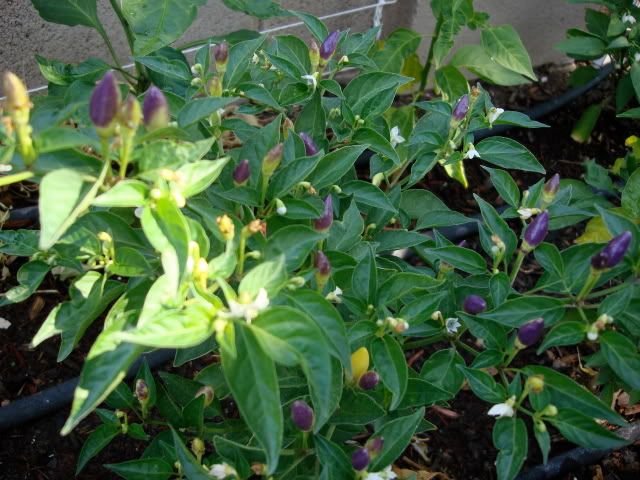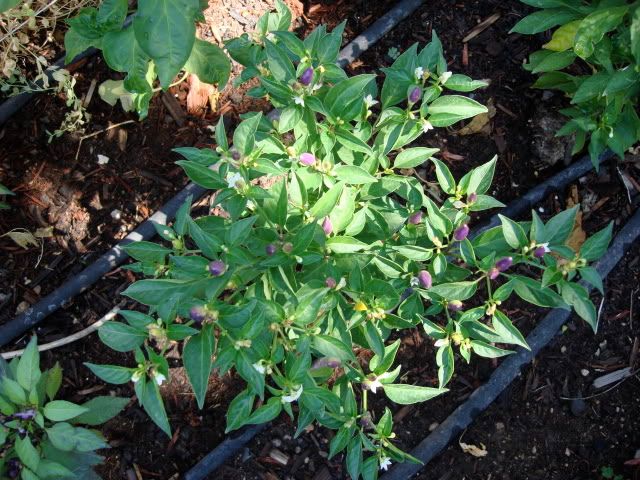 New Mexico Centennial:
Cajamarca: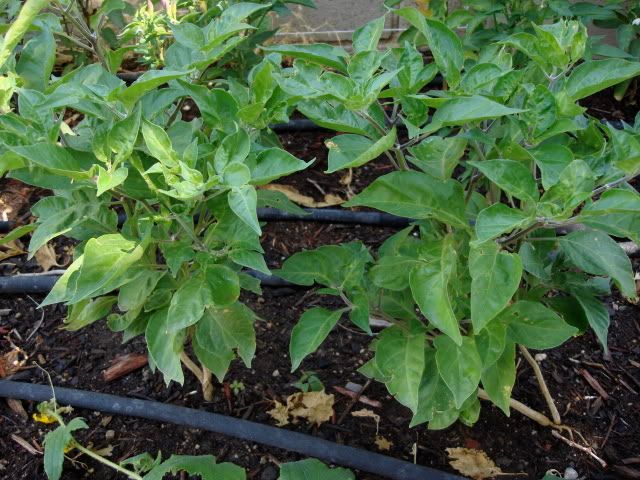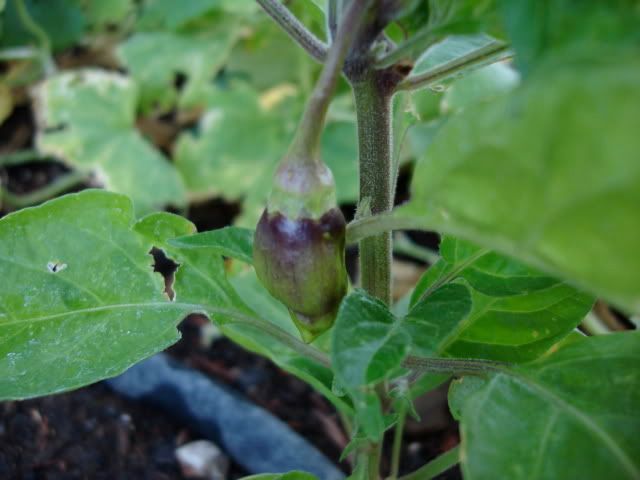 Twilight and Centennial are both a little bit milder than a Habenero, with Twilight being slightly hotter. I would guess somewhere around 100,000 to 150,000 SHU. Cajamarca is as close as it gets to being the 4-color equivalent of a Habenero... identical flavor and only a touch more heat. 350,000 SHU or so.
This next one is another cool plant that is also new for me this year, the Takanotsume. It is also known as "Hawks Claw". They are a little bit hotter than a Cerrano.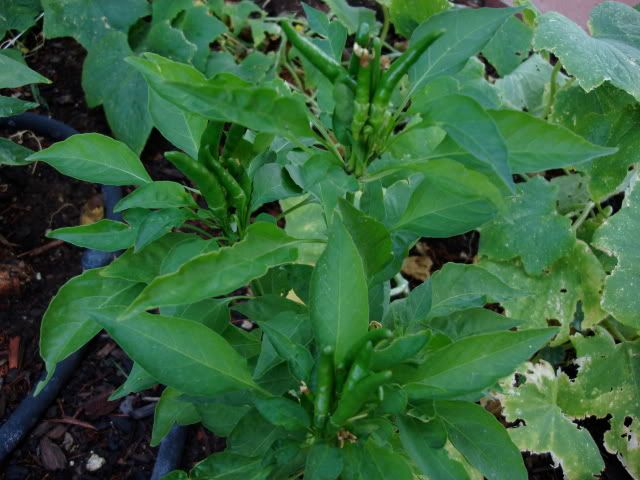 Next up is the Green Chile. I went with 100% Barkers Hot this year, and really packed them in. All but a couple of them are 34"+, with the tallest of them reaching up to 41".

This one is gonna be a monster: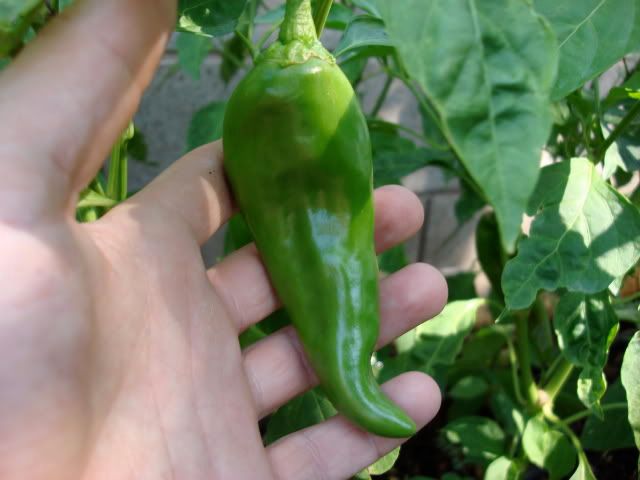 This one will be picked and roasted for dinner tonight: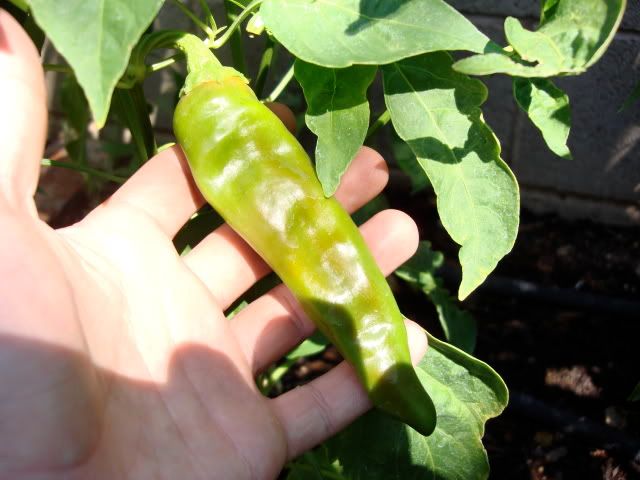 I try to let them all grow til they hit that more olive color. At this stage they have maximum flavor, and are very hot for a NM style green chile.
Last but not least, the worlds hottest pepper, Bhut Jolokia (Naga Ghost Pepper). 1,000,000 - 1,100,000 SHU, 3-4 times hotter than a Habenero, but they seriously taste hotter than that though... more like 50 times hotter. lol. They are just nasty nasty hot.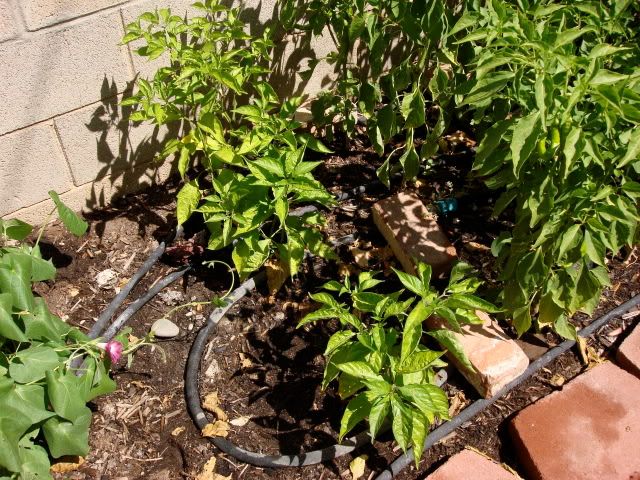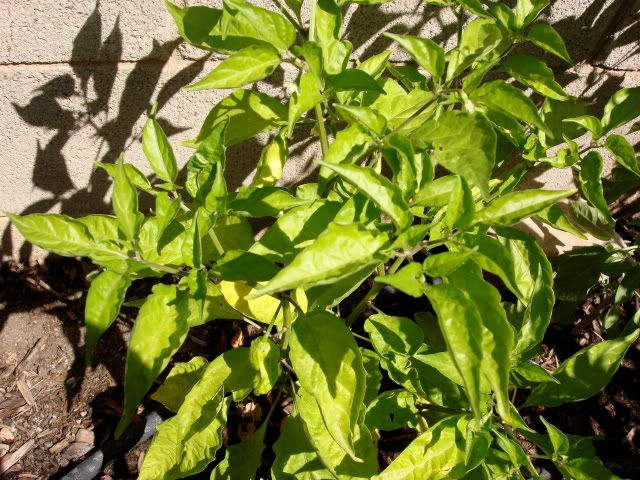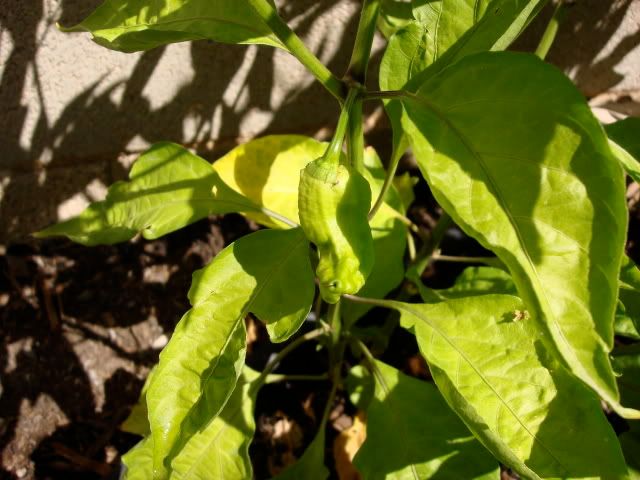 My fishies and I both thank you for looking.