I'm generally not much into hot peppers, but my little brother asked me to grow some for him. And I must say, I'm growing quite found of those things!
Pickled here are Casabella, Tabasco and a unknown variety (stray seed in the package):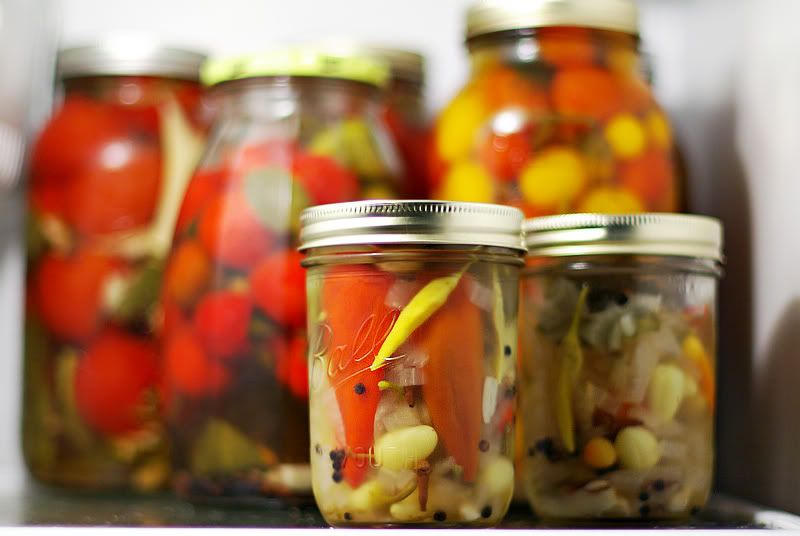 In the background, also pickled (left to right - De Dabarao tomatoes; Sweet Red Cherry peppers; Plum Lemon+Husky Gold+Tumbling Tom)
Finally found a recipe that I find has a good balance of everything! At least for my taste. From the site that was mentioned here before.
Recipe that works for me is what you will find in the link
Here
, but few "deviations" based on the 20 servings:
3 tbs of sugar to the liquid
Did not boil with garlic - crushed garlic (4 large pieces) per can, 2 in the bottom (pour contents) 2 to top off the jar.
1 tsp of peppercorns to the bottom of the jar
2-3 cloves to the bottom of the jar
2 Bay Leafs per jar
Give it a try, you may like it. I think it is a great base for hot pepper pickling, then add your own spin if you wish!
Regards,
D