Earlier this year, I bought a packet of seeds from Homedepot labeled "Casabella", meant to be a variety colors of Bell Pepper. True for most, except for this stray seed.
Plant is fairly compact. Peppers start out as almost cream/white milk color, about 2" long at maturity: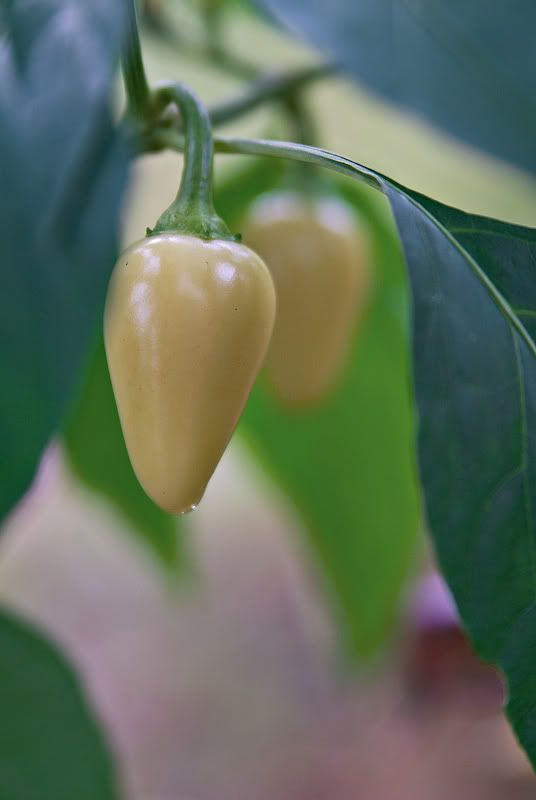 Turning orange, then brick red. Sweet, tangy, spicy (not in your face heat, but very pronounced), very flavorful little guys.
What do I have?
Regards,
D