Went out just after sunrise and came out with quite a bounty. Not too bad, it's gonna be a beautiful day today as well. High's in the mid-upper 70's, low humidity, plus I watered after picking. I might have to pick again tomorrow, I will see If I can hold out.


I have a problem, I need an intervention.

I have another bowl that size of the Roma Grapes in the fridge. Tomorrow is homemade Pic de Gallo making day, I can't wait YUM YUM.
There is even a lot almost ready on the vine. I had to pick of few of those tom's early so the others could get bigger.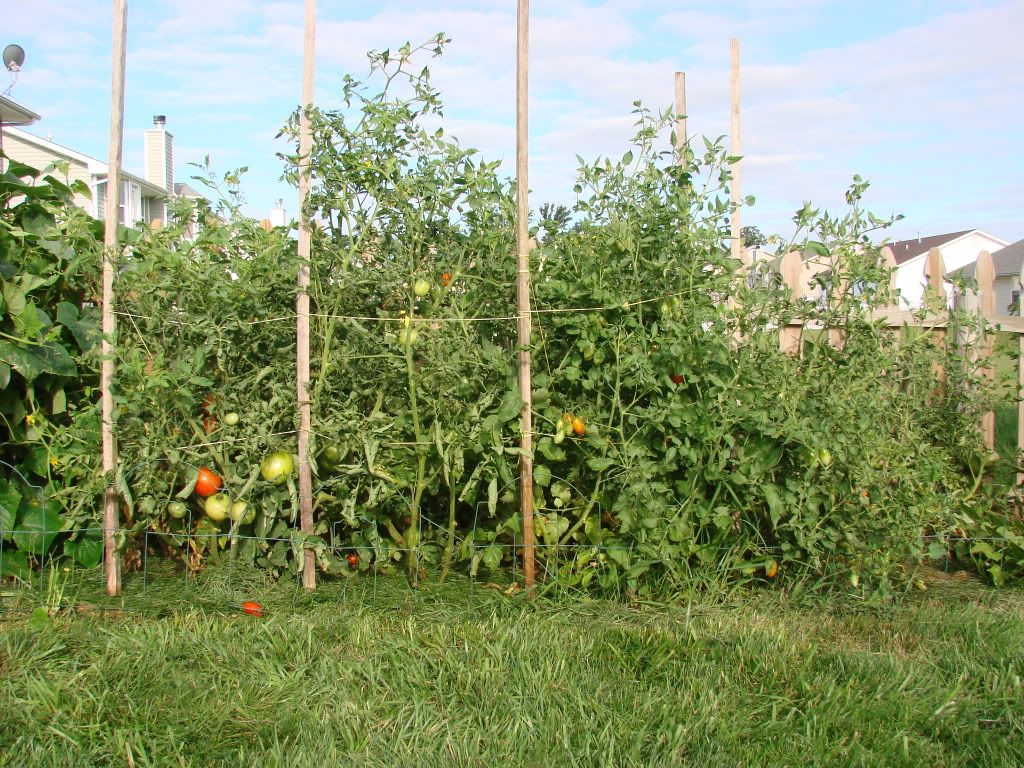 Another shot.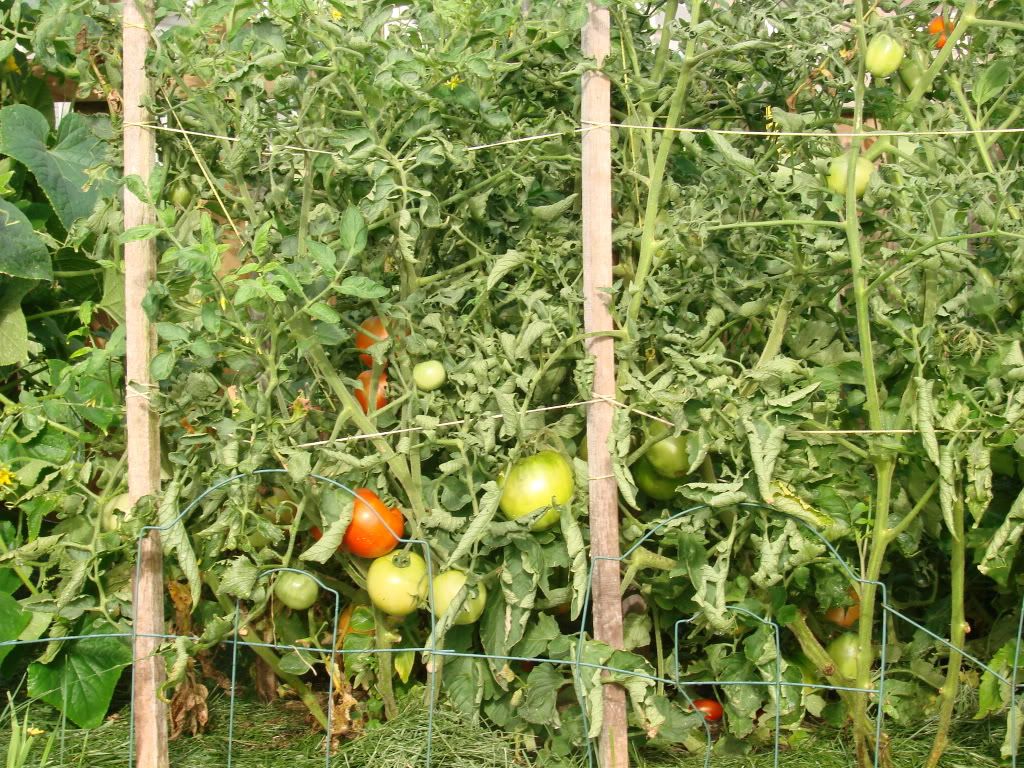 There are quite a few of cuc's on the vine that are small maybe a few day's out. There was a lull in production but they are coming back. I still have a fridge full of the as well.
Dono