Does this photo give you an idea?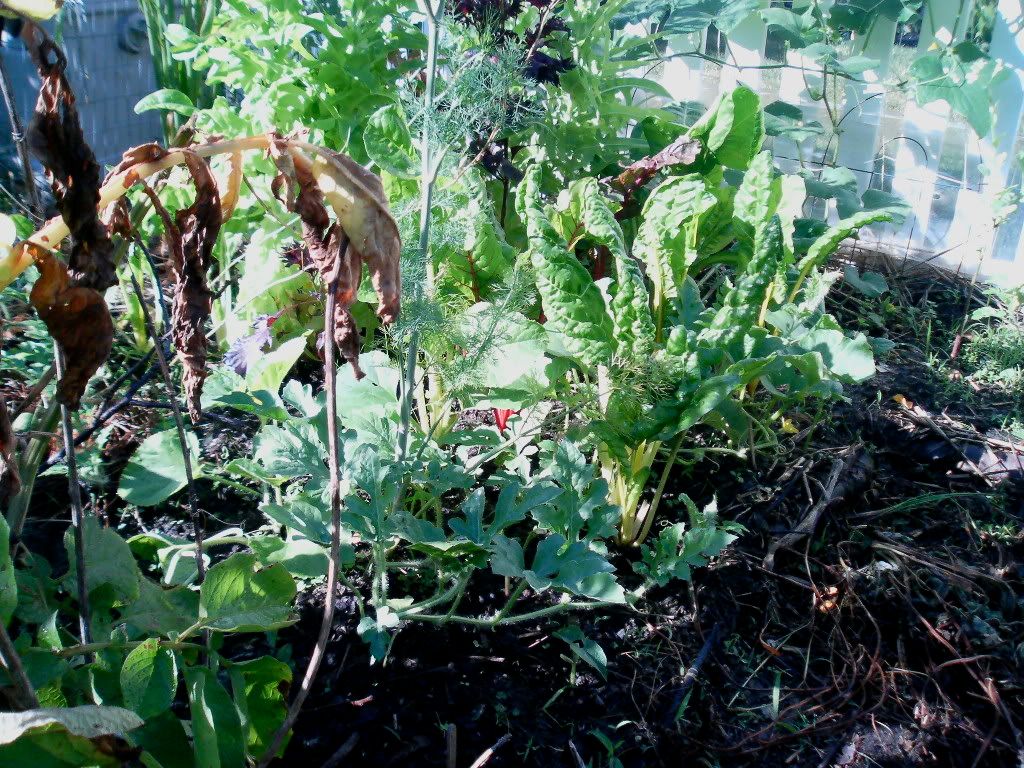 Dead potato foliage in the foreground, Watermelon and Honey Dew melon crawling past mature dill (flowered and ready to harvest for making a jar pickle) towards Rainbow Chard (they'll have to go soon, I think), bush beans and Edamame (green soybeans) starting to sprout, Bolted lettuce to the left, Cukes on the fence with pole peas in front of it (not yet sprouted). Will be harvesting the potatoes out of the 2'x4' patch and planting Brussels sprouts when they're ready to transplant. Eggplants and Sweet peppers are on the other side of the potato patch, and 2nd planting of pole beans went in by the trellis on the near end of the potato patch which is outside of this frame.


This is the bed that used to be compacted lawn, forked and sheet mulched last fall with bunch of 1/2" and smaller sticks and branches, corn stalks and foliage, cardboard, piled with rough compost, fall leaves, grass, and alfalfa pellets, straw, etc. Still finding sticks in there that I just plant around, but it's crawling with earthworms and constantly aerated by moles.