This is the second onion to be picked this year, June 3rd, 2009
Organic onion Yummy
just wanted to share with the group.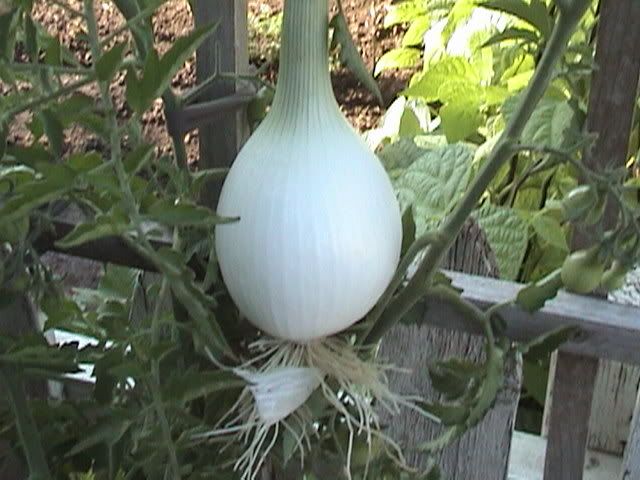 I want them to get a little bigger yet, My wife is cooking up some Boston Backed beans in the Dutch Oven and asked if id get her some fresh garden onion.
These were planted the last part of February , we have had to covor the top part of the onions because they where sticking out and we did;nt want the sun to mess them up, we covored the top parts with our home made compost. I can't wait to taste them, I sun dry the tops chives and she useing them in soups.