Well I can not move my green beans so I have to chance they will do fine in this pot

The weather is so bad here I am losing all the good gardening spots

BUT look at my green beans they are pretty now. I took the advice from you all and I stuck shims under the bucket and the draning seems to work. I have green leaves I had nasty ones before and it just like bloomed out all over. The kids say it looks like alien plant now but it is nice. Any more advice please.
Here is before the trellis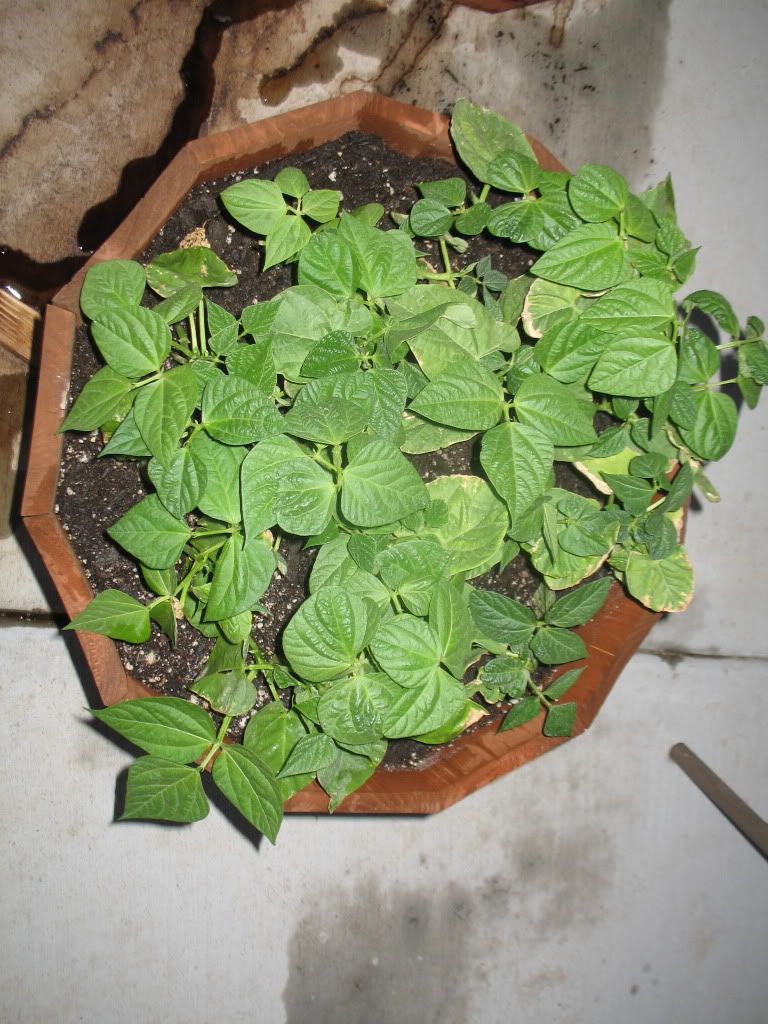 Hour later with the trellis. I was told they needed to climb I didnt know this but they are getting taller.
Now here is a picture 2 days later. I hope I am not messing them up and advice please.