I've got a mixed bag in my itty-bitty garden right now.
On the one hand, I've got a flower garden that looks like death...
My poor Meyer Lemon trees did not like that 17 degree weather we had a couple of weeks ago.. I'm hoping they come back..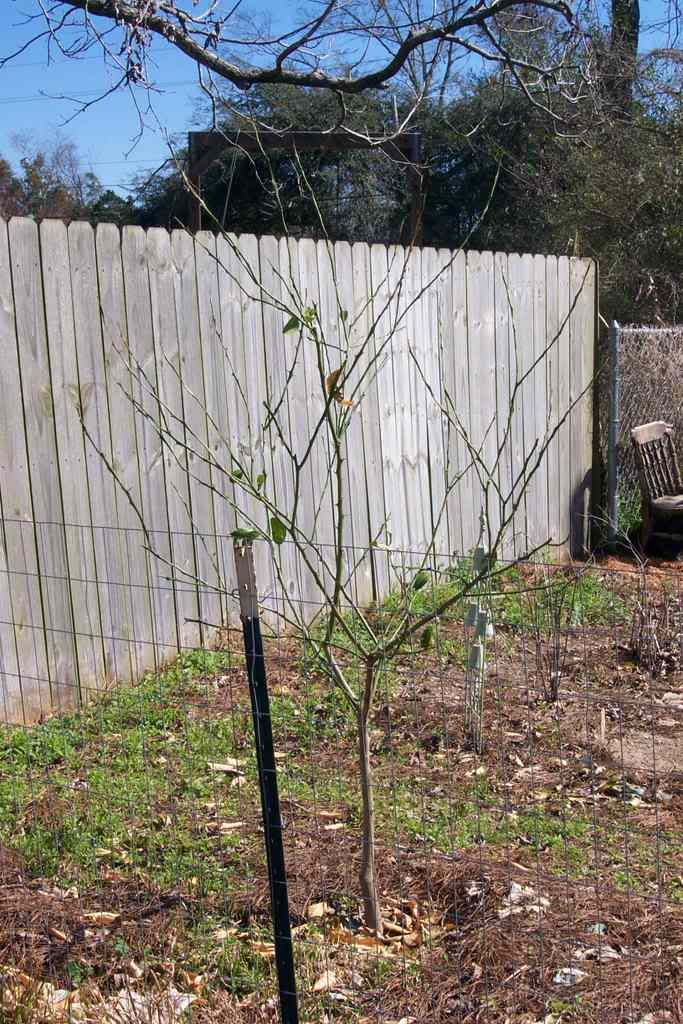 Everything is sleeping while St. Francis keeps watch...
Then, over on the veggie side...
Sprouts!!!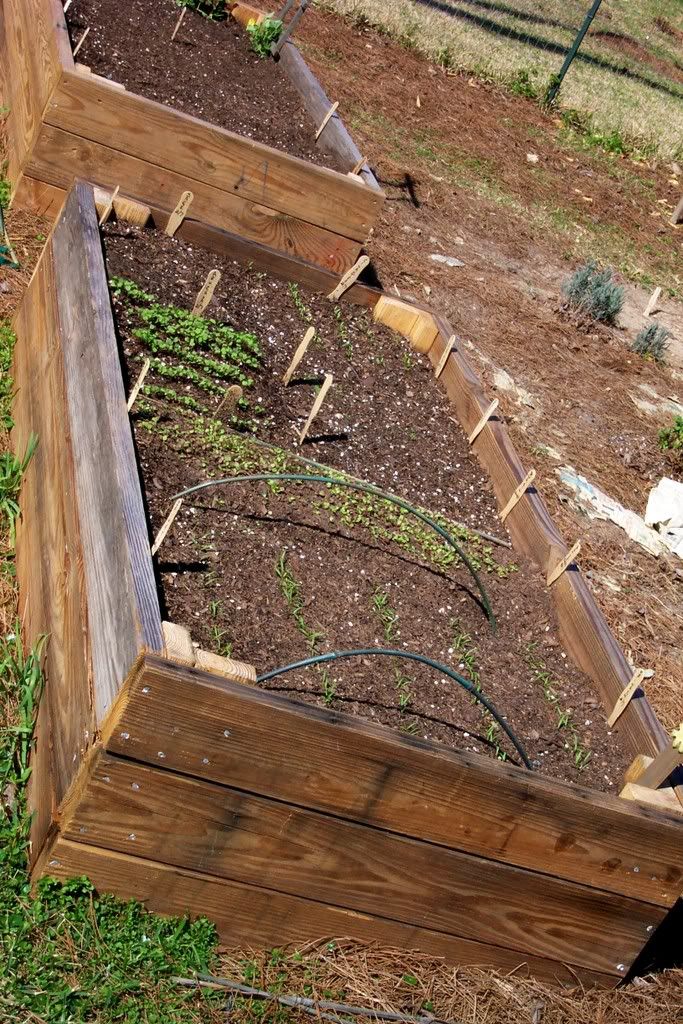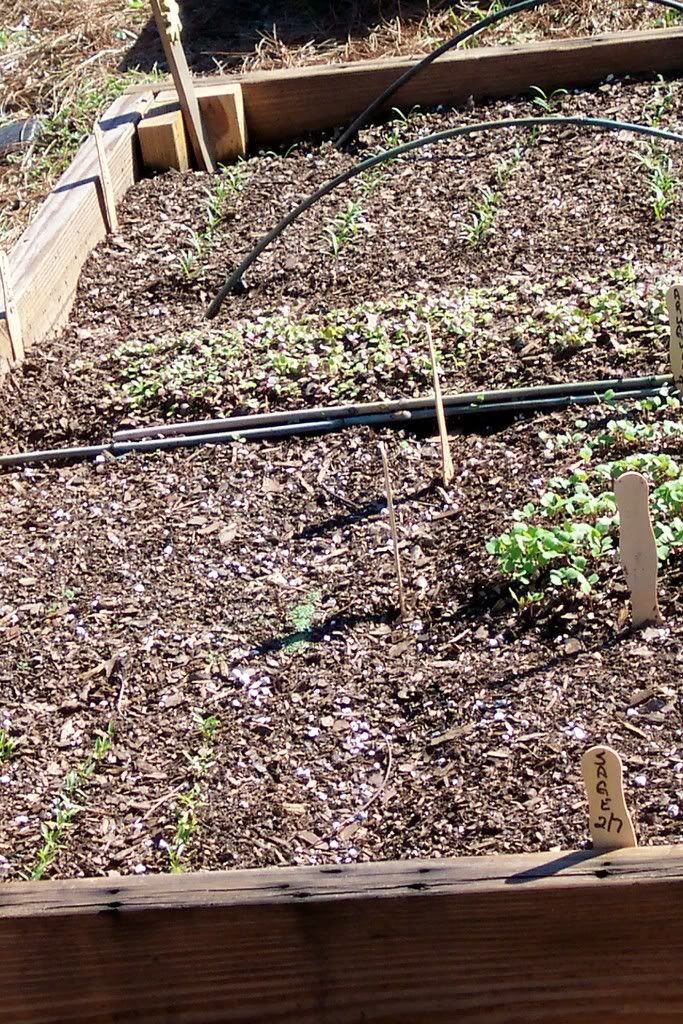 Amongst the sprouters are:
a variety of lettuce
radishes
carrots
onions
arugula
spinach
sweet peas
and... I can't remember right now 'cause I'm old.