I keep seeing these on the cucumber plants and pumpkins. They look an AWEFUL lot like cucumber beetles....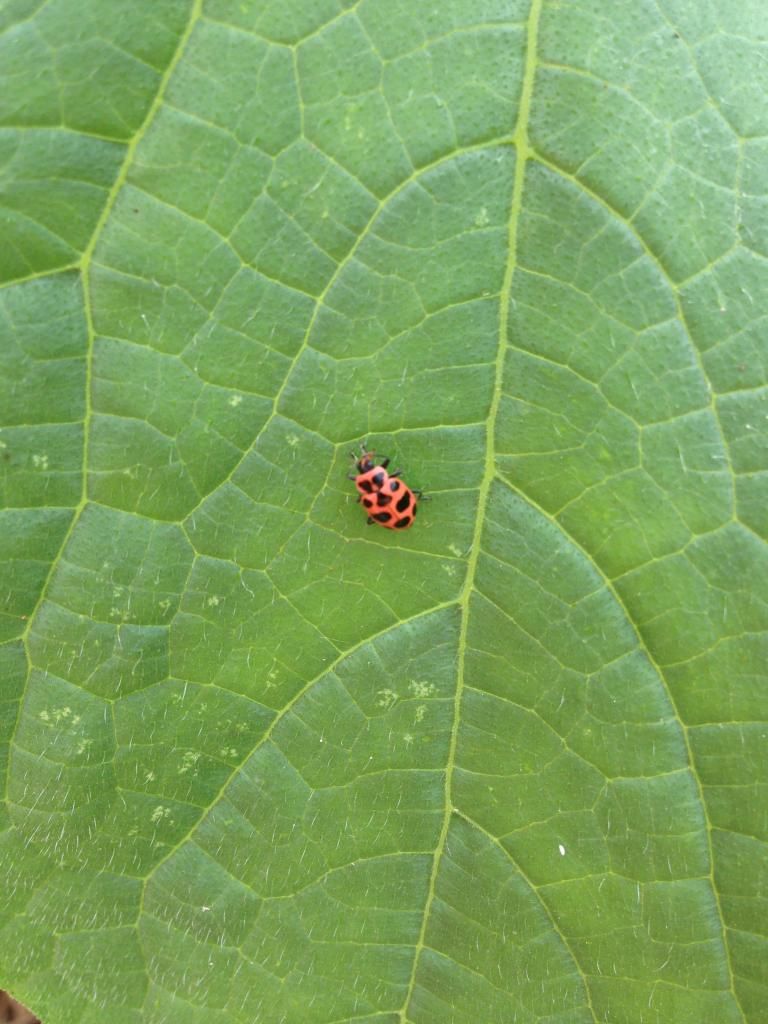 But I'm hesitant to treat them as such because I keep seeing these. And cucumber beetle babies do NOT look like these...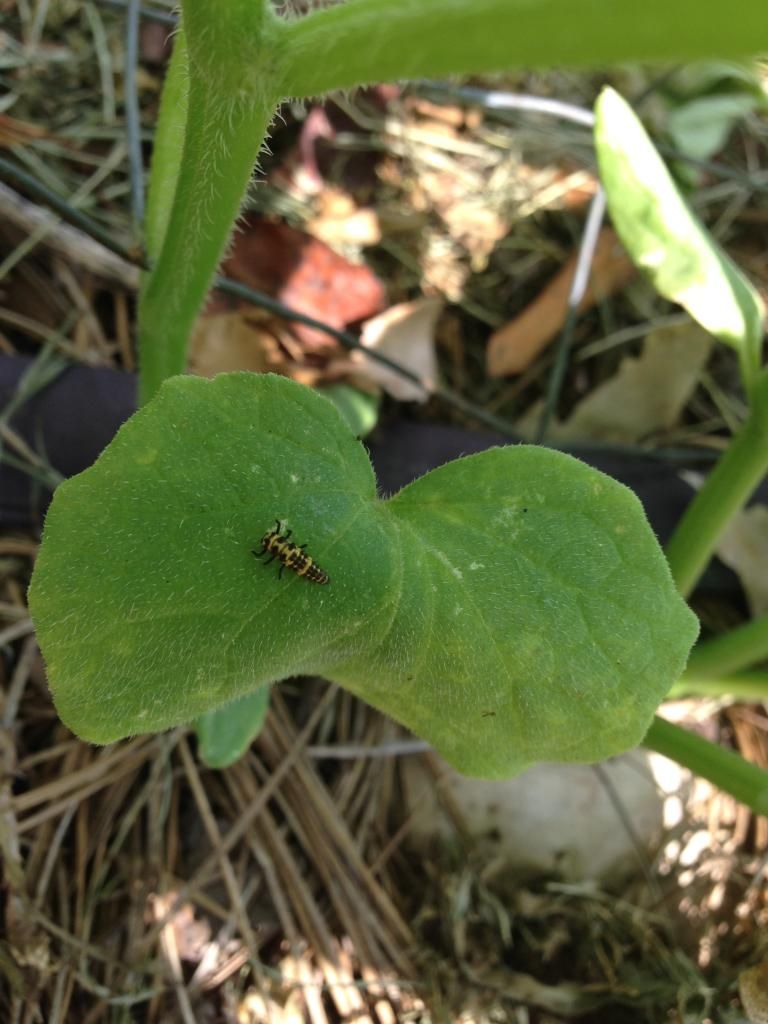 . They're not the standard black, blue, and orange of the common lady bug larva either.