Hi everyone, I have an issue with some of my seedlings. Today, I noticed these white, fuzzy clumps around the bases of their stems. I mixed up my labeling chart, and now I can't tell if this is on the tomato plants, or the other ones.
Pictures: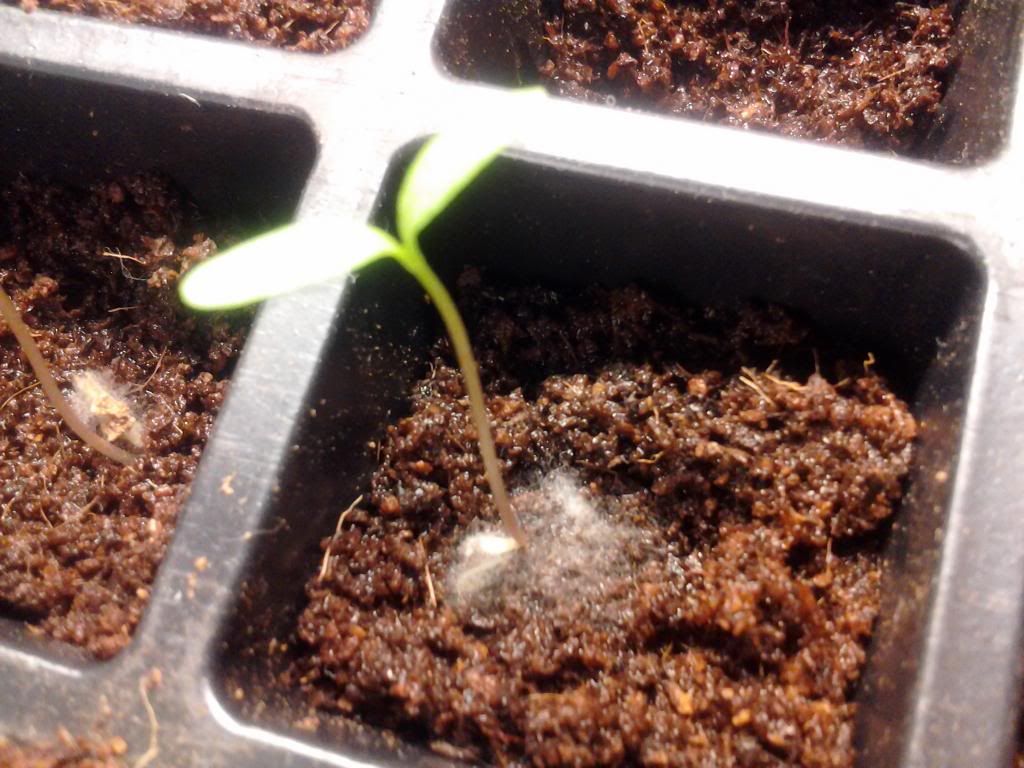 This might not be the cause, but a day or so after I bottom watered with a bit of cinammon(to prevent damping off), I noticed these teeny-tiny "spiders" crawling around the trays. To be honest, they look like ants with yellow buts. Are they just there for the yummy water, or should I start squishing them?

Secondly, some of my seedlings are looking, well, crappy. Here's what I mean: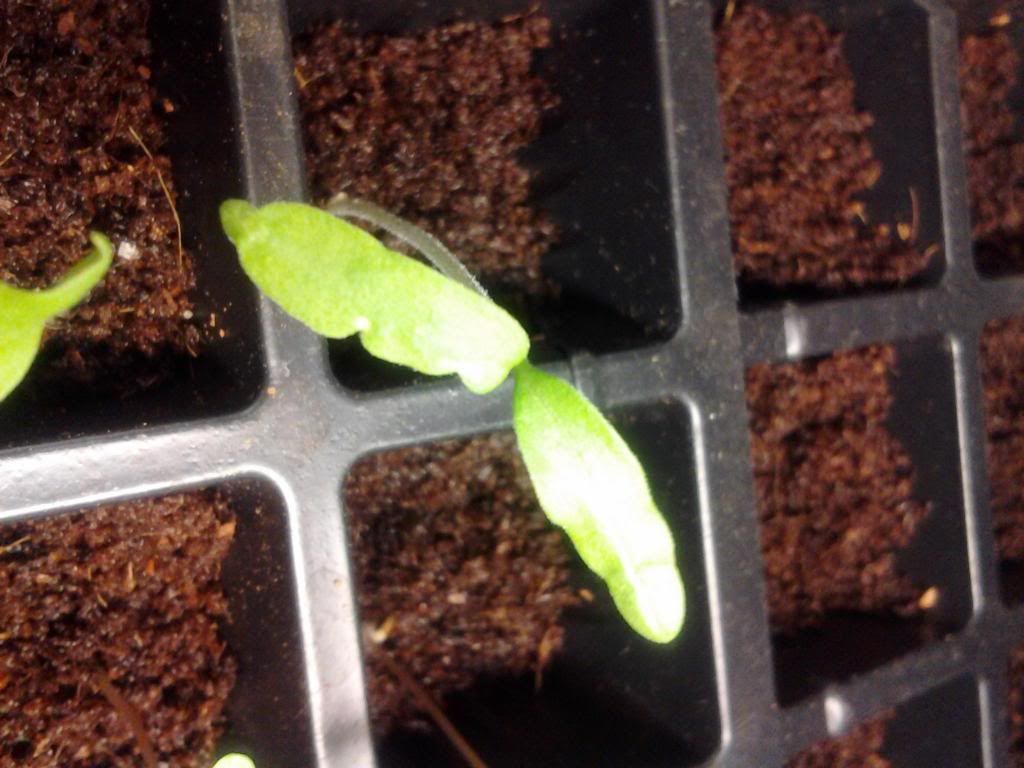 There's about five like that*- leaning over, and looking kind of shrivled. The one pictured above is the worst one. I don't think this is the dreaded damping off, because all of my seedlings get the same conditions, and 80% of them have perfect, dark green leaves, and strong, straight stems. Gaaah! Help!
** The plants that are shriveled are NOTthe same ones with the clumps.