I came back from holidays to notice my orange tree had some leaf issues. My grandmother told me to pick the leafs and garbage them. any thoughts? I have been giving it weekly doses of water with some detergent. my lemon tree right next to it has been I think doing well. I can not say for sure however it has been losing leafs because I cant keep enough nutrients in the soil while it produces lots of fruit (I cut back 2/3 of them to help)
So should I take all of the damaged leafs off or try something else?
see below for pictures!
three removed leafs.
bottom of the leaf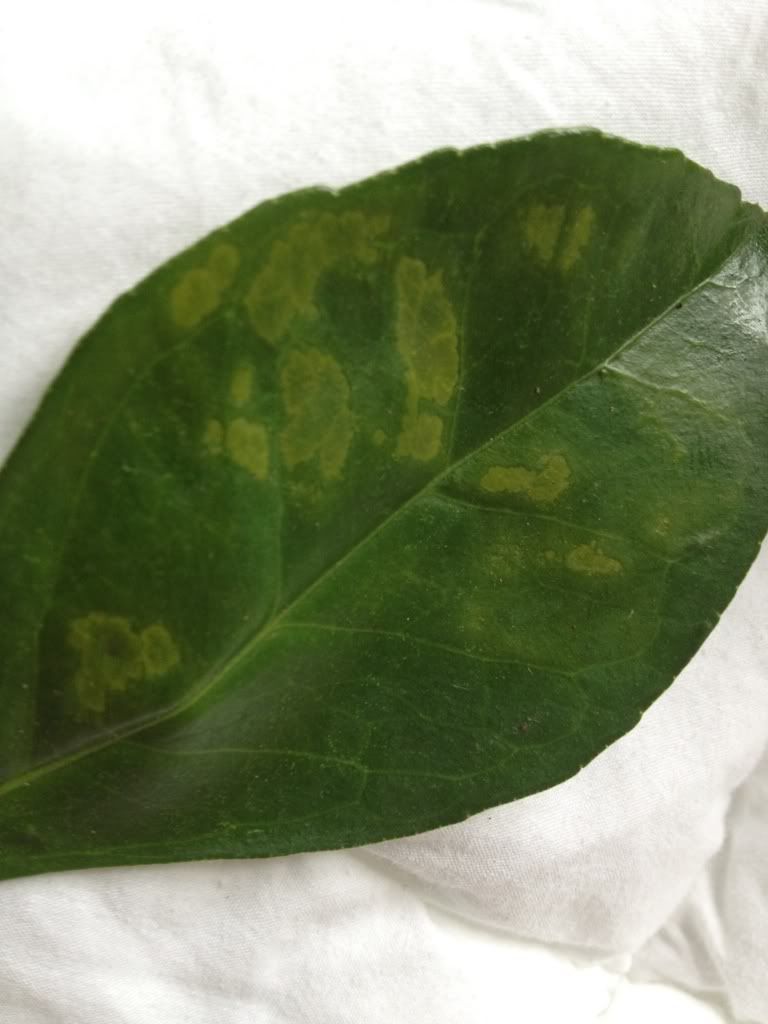 top of the leaf
Help!