After having beaten having a backyard that turns out to have almost no sunlight due to large trees in neighboring yards (solution: plant on side of house where there is sun and no trees), a major drainage problem (solution: french drain), a GROUND HOG (solutions too many too list), and bugs that were eating our plant leaves like crazy...now almost all of my plants are infected with a disease. It's affecting a tree in our yard, our eggplant, our strawberries, and some other plants as well.
It looks fungal -- some of the leaves have fallen off or are starting to die.
Any ideas what it is? I did a google search, but it resembled a number of diseases.
More importantly, how do I save my plants?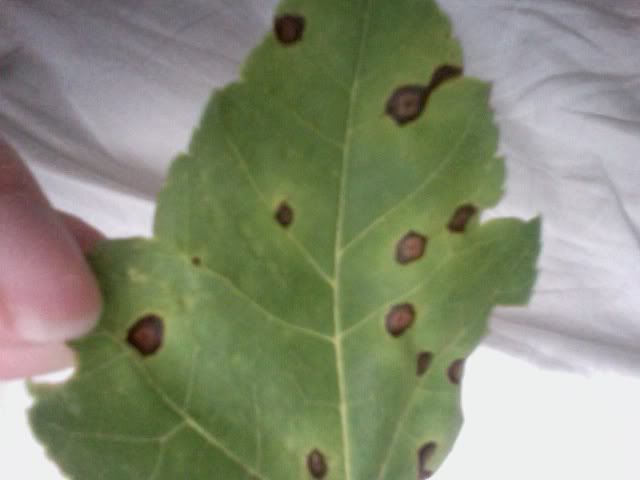 Thank you so much![/img]