Hello again fellow gardeners!
Could anyone identify what are those bugs on my romaine lettuce?
I thought these were black aphids BUT water-soap-alcohol insecticide (my favourite anti-aphid homemade recipe) doesn't seem to seriously affect them.....
They seem to prefer the inner leaves for residing, which makes it difficult to locate. Given that all infected lettuce are closing their outer leaves over the new growth, they are really tough to locate without hurting the plant. They also don't seem to be doing any visible harm, but their population is pretty big on most of the infected plants.
All my plants that still have their heads "open" don't seem to be infected at all.
Finally a couple of pics: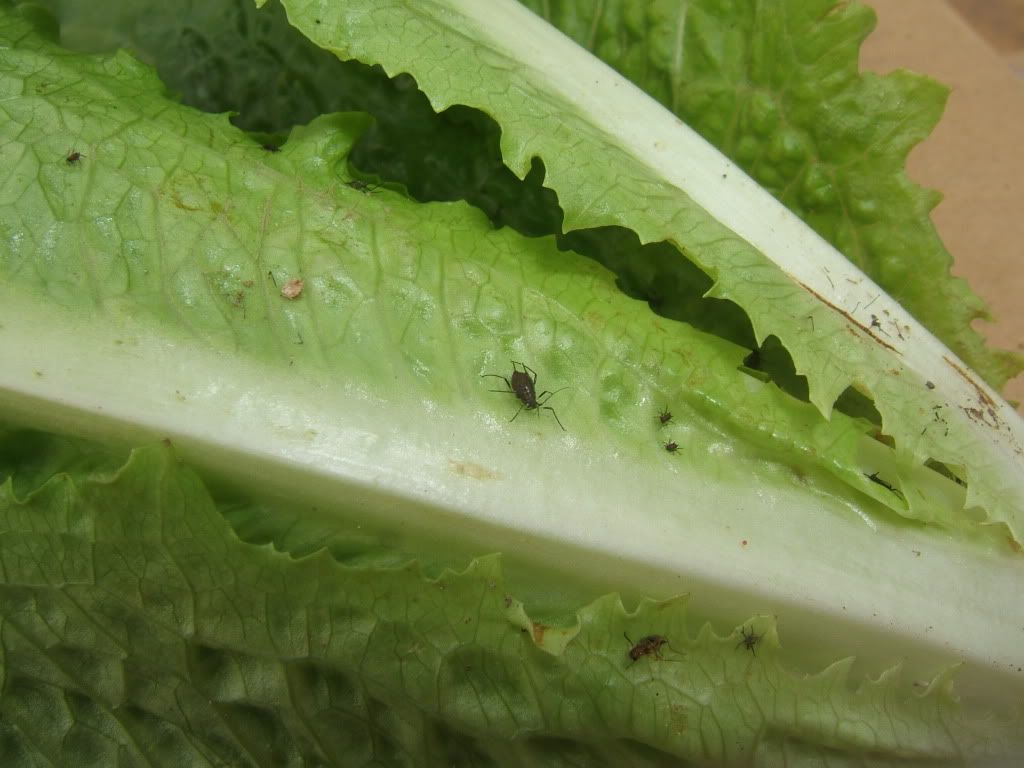 one more...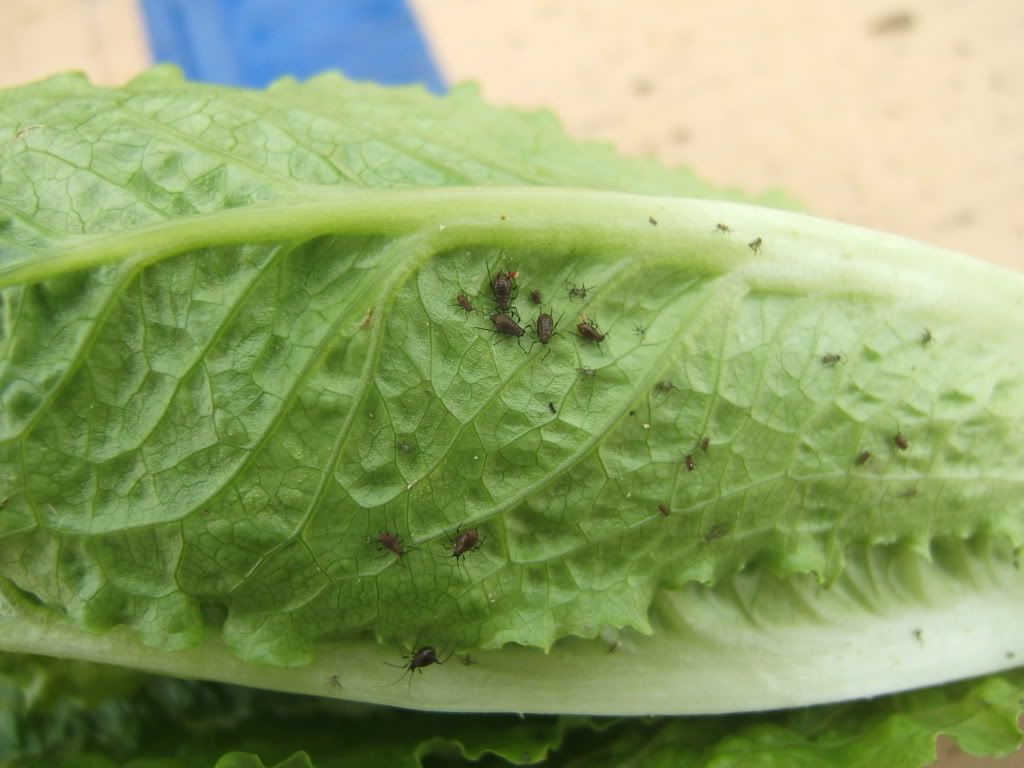 Thank you all people!