From my first post:
After a great season of lush six-foot plus tomato plants which have born a heavy yield of green tomatoes and cherry tomatoes, the leaves are yellowing and turning brown. We have had a heat wave here, but i gave them extra water, but they still seem to be dying. I looked at the underneath of the leaves and don't see anything visible in terms of creatures, but I'm not sure. The other day when I was out there I saw a LOT of tiny things with white wings on the dirt. I sprayed with a soap/pepper/garlic solution. I don't see them now, but they just don't seem to be doing as well as they were a week ago. HELP. They are so close to ripening, I don't want to lose them now. I had fried green tomatoes the other night for the first time, and they were DELICIOUS! I want to keep em comin'! Is this normal? I'm new to gardening in this area.
Now here are the photos (click on the marigold photo to get a real look at the infestation)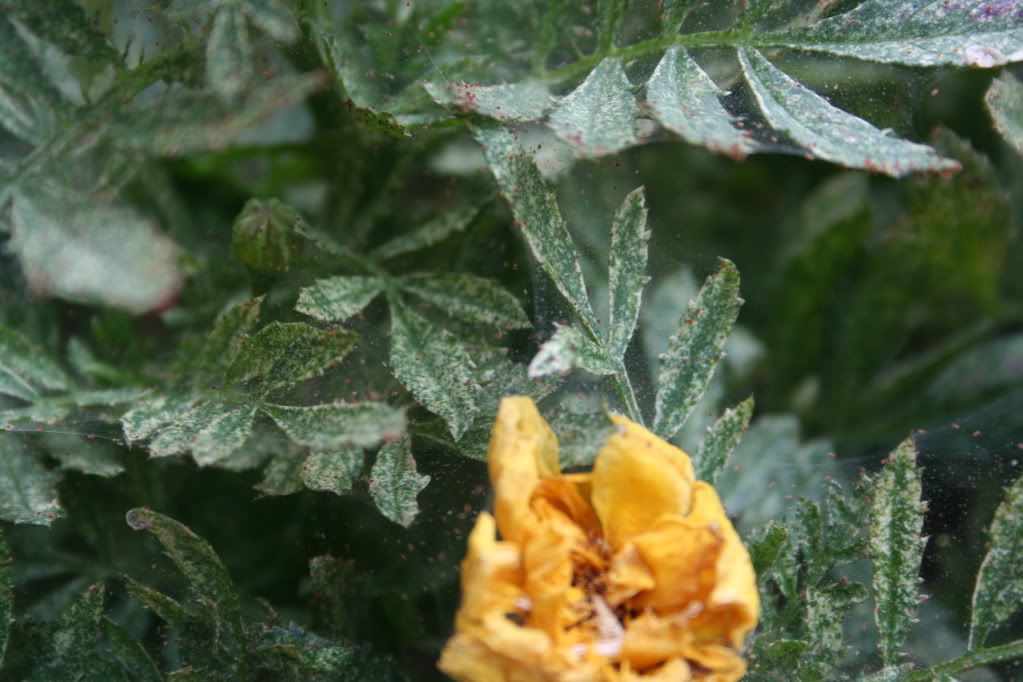 I'm not sure if the tomatoes have the same problem but they are definitely wilting!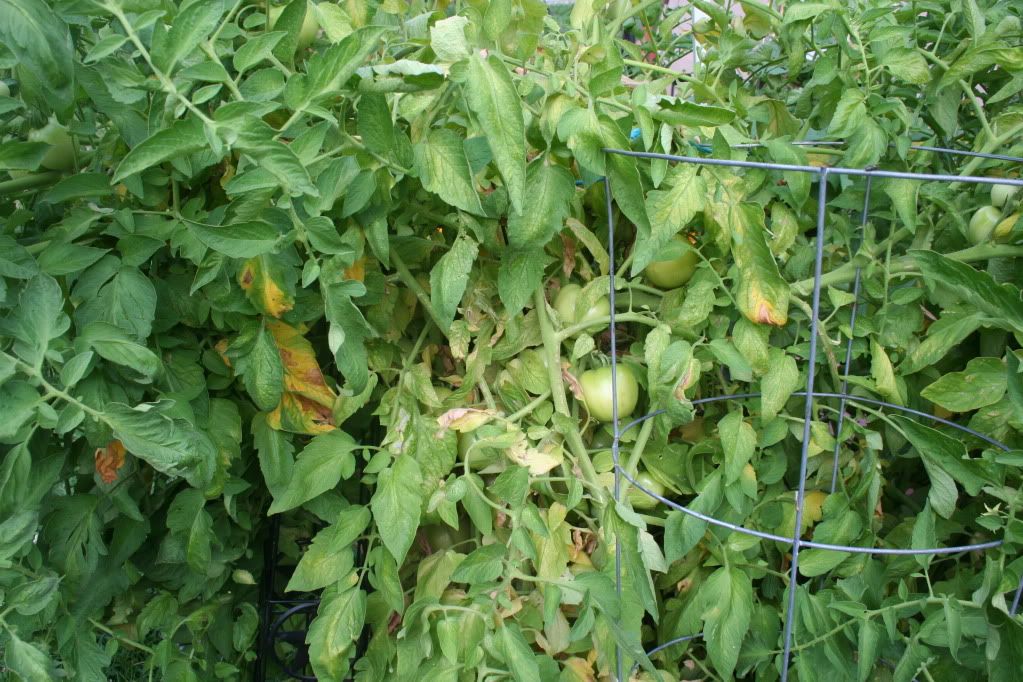 This is sooooo gross!!! My garden has been doing so well all summer and now this! PLEASE HELP1!