Help! Something is killing my garden and my novice skill set simply isn't up to par here. The plants in my garden box - which has 75% great, new soil - suddenly started turning yellow and dropping leaves. (This did happen after I had a friend water the plants for the weekend while we were out of town, but it's been a couple of weeks now so I think the problem wasn't necessarily water-related...)
This was my garden as of 5/20: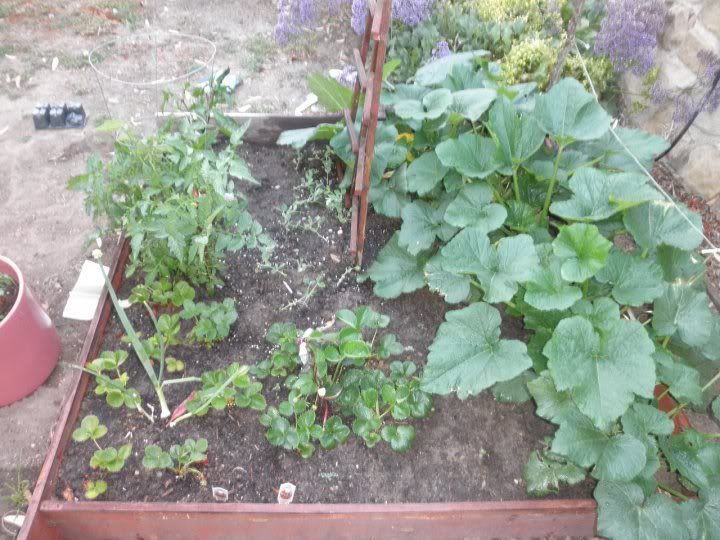 And now my zucchini plants look like this: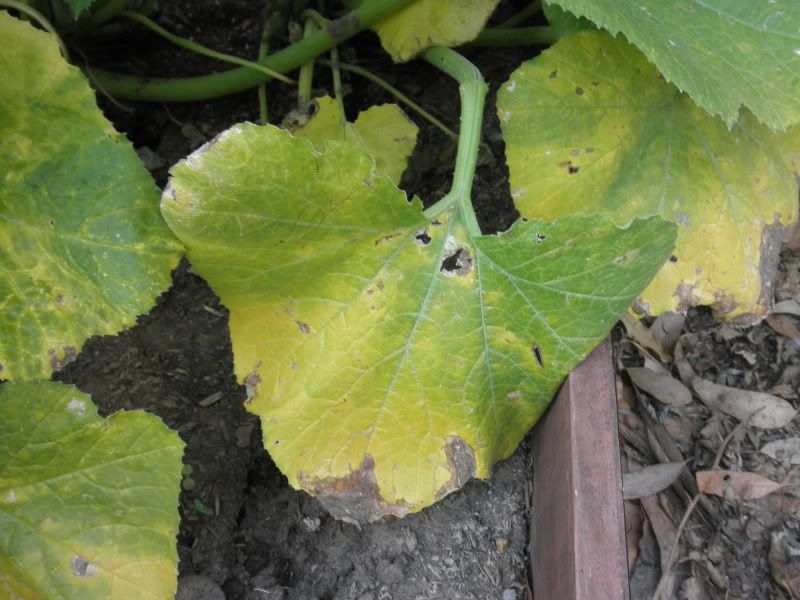 And my tomatoes look like this: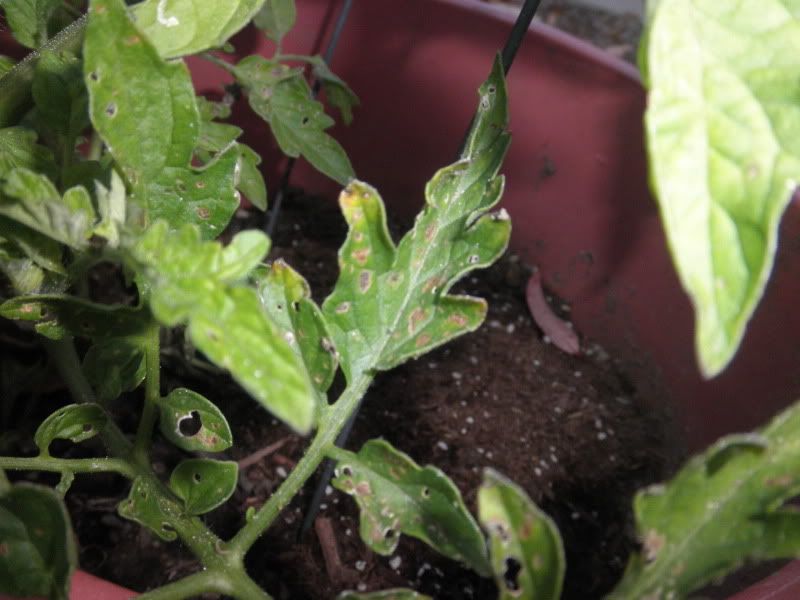 My jalapenos also seem to be growing well, but the stems and fruits themselves have a weird black color on them.
I have sprayed the garden down twice in the last two weeks with Neem oil and have checked that my soil PH is good - the Neem seems to be helping to bring back some of the green in my tomato plants but the zucchini does not appear to be recovering and many of my zucchinis have suddenly started rotting before they reached maturity. I am wondering if I should consider taking out a couple of the zucchini plants because they were planted rather close together (a friend of mine who helped start the garden said they would be fine having 6 plants in a 6x6 box but I'm getting the feeling that I shouldn't have believed her...).
Any guidance is much appreciated!!