... the ants have entered my forbidden territory! Something must be done

Here we have column A - borax laced honey - and column B - borax laced peanut butter.
These ants are in a protein with a touch of icing mood.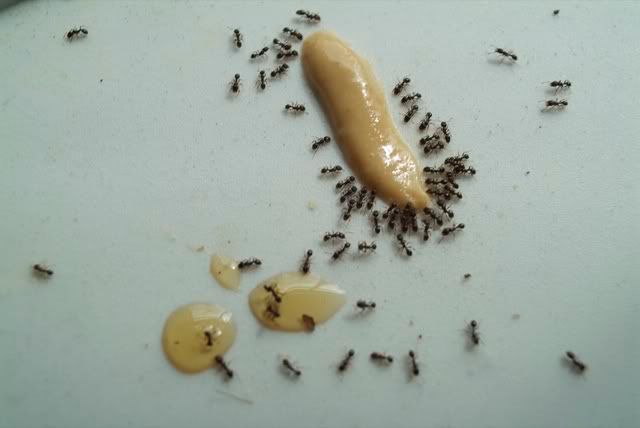 check it out, they are lounging in my warm house and sipping peanut colada! enjoy the beach!