What did I get myself into?
In another post, I discussed how I got 2 succulents at a wedding. Well, then I went out to my local greenhouse and bought some succulents, knowing nothing about them! What was I thinking?
Can anyone ID them? Any specific care instructions I should know?
Thanks a bunch!
#1:
#2: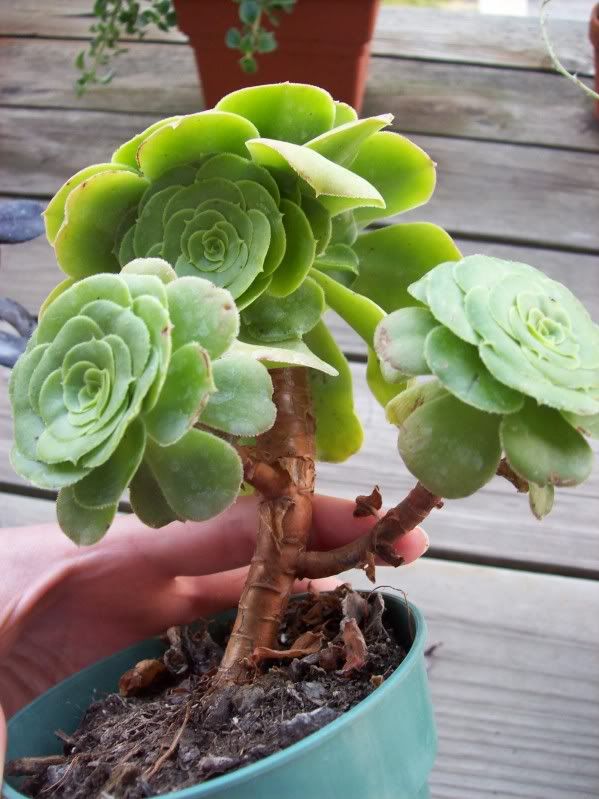 #3 (this one also has long stalks that appeared to hold flowers at one point):