Hi there! My plants don't look the greatest, but I love them and I try to take better care of them every day. This is a small insignificant collection compared to some of you guys, but... at least I have some plants, right? Lol!

I took these pics on my Ipod touch, sooooo.... details might not be the best. Oh well!
And thanks Tinypixie for helping me find Haworthias! Now you can see them.
First off, here are some group pictures of my succulent houseplants.
This is Haworthia Cuspidata. It has a really pretty rossette shape and the leaves are so thick and succulenty!

These are mixed cacti seedlings from a seed packet I got in Arizona! I planted them a couple weeks ago.
This next Haworthia is Turgida var Turgida fa Rodinii. It has really pretty speckled pattern, but its leaves are very red. (They are supposed to be green) Hopefully I can get this plant healthy again!
Did I mention it has four flower stalks?

Here's one of them. Don't they remind you of asparagus?
Next up are my lithops. Lithops are probably my favorite succulent/cacti. They are so cute, colorful, and... they look like little pebbles. Lol! I have two Lithops Dorotheae. I used to have four, but I watered them and two died. One lithops is still sick from the watering, so I only have one healthy lithops. So remember: don't water them at the wrong time!
The healthy lithops is splitting open to get its new leaves! And look, its getting two sets of new leaves! I'm so excited.
I tried starting lithops from seed, too. I bought a mixed lithops seed pack, and just sprinkled them over moist cactus soil. I sowed them 2 weeks ago, and 5 have sprouted. They are super hard to see, tinier then a pinhead. Hope you guys can see them....
Next are some more Haworthias! Here's Haworthia Cooperi var Cooperi. It has very large see through windows at the tips of the leaves. very pretty.
Here is Haworthia Cymbiformis var Cymbiformis ft. Brown. It has my favorite windows, I don't know why. They are deep green and just so amazing!
And I know this isn't a succulent, but this Lilac is so pretty and smells amazing!

Last but not least, here are my hens and chicks!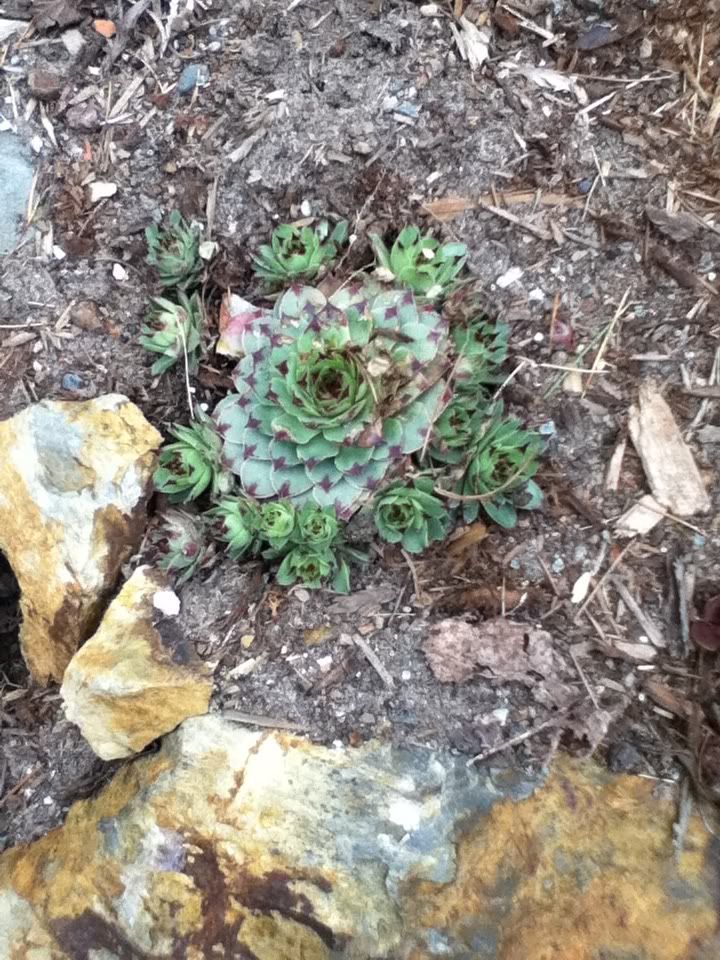 Comments?
Taryn