This baby started out this size this past spring. A friend of my son's gave it to me, and I had no idea what it even was.
Look at today.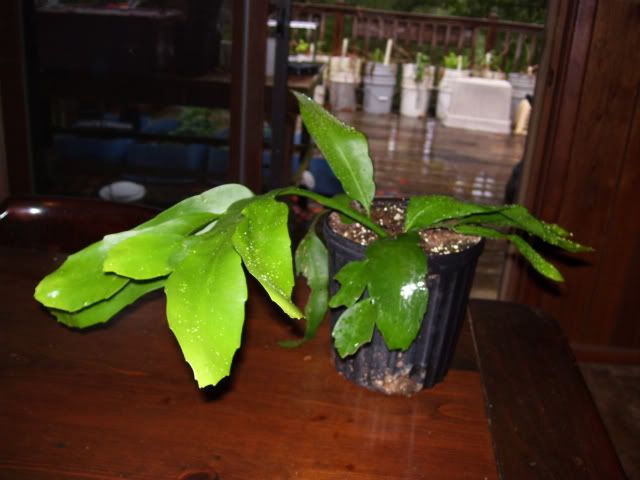 I had to divide it and put it in a 1-gallon pot. It obviously thrived being outside in half-sun-half-shade this summer, but I know that if I want it to bloom, I'll need to bring it inside soon. I shouldn't divide it again until next spring, should I? It certainly looks untidy!
And what next? I've read all I can find about the treatment of Christmas Cactuses and have a dark closet space that I can put it in when it gets cooler.
Any tips?