I read that these can grow to be 5 feet tall. That's my goal. I want to have them on my porch-one on either side. They've got a
long
way to go. I'm assuming they operate on the goldfish principle: they grow to fit the container they're in. I want to gradually put them in larger pots.
What size pot should I use to get good growth for them? This is the largest one (I'll just put them in hte same size pots).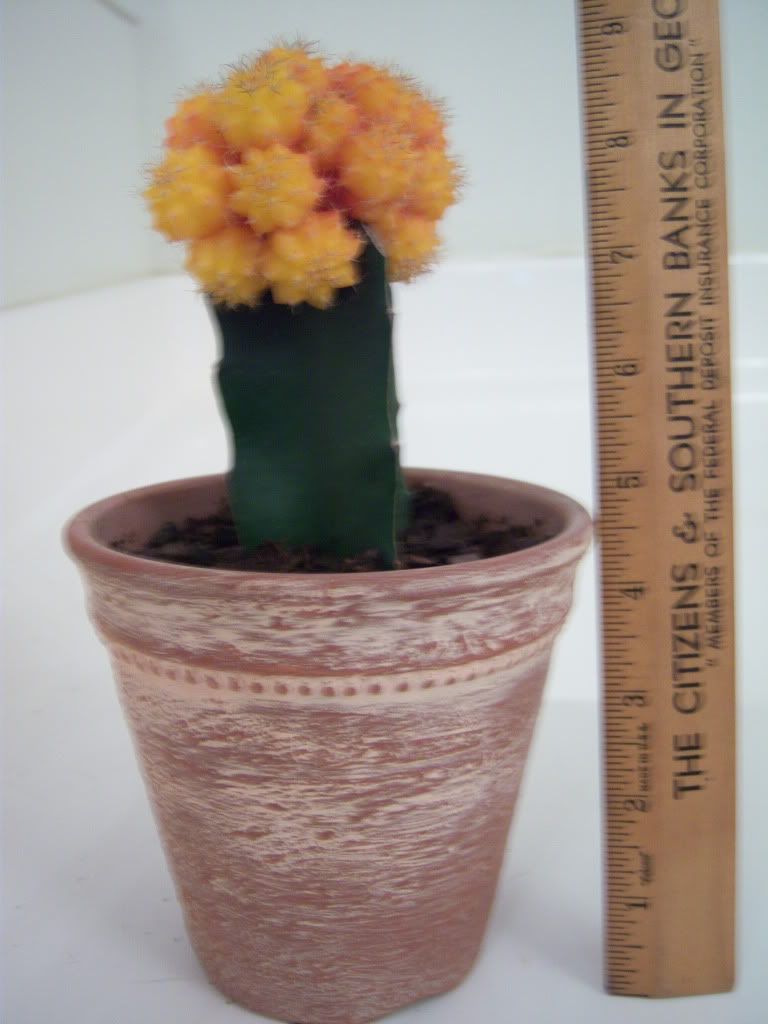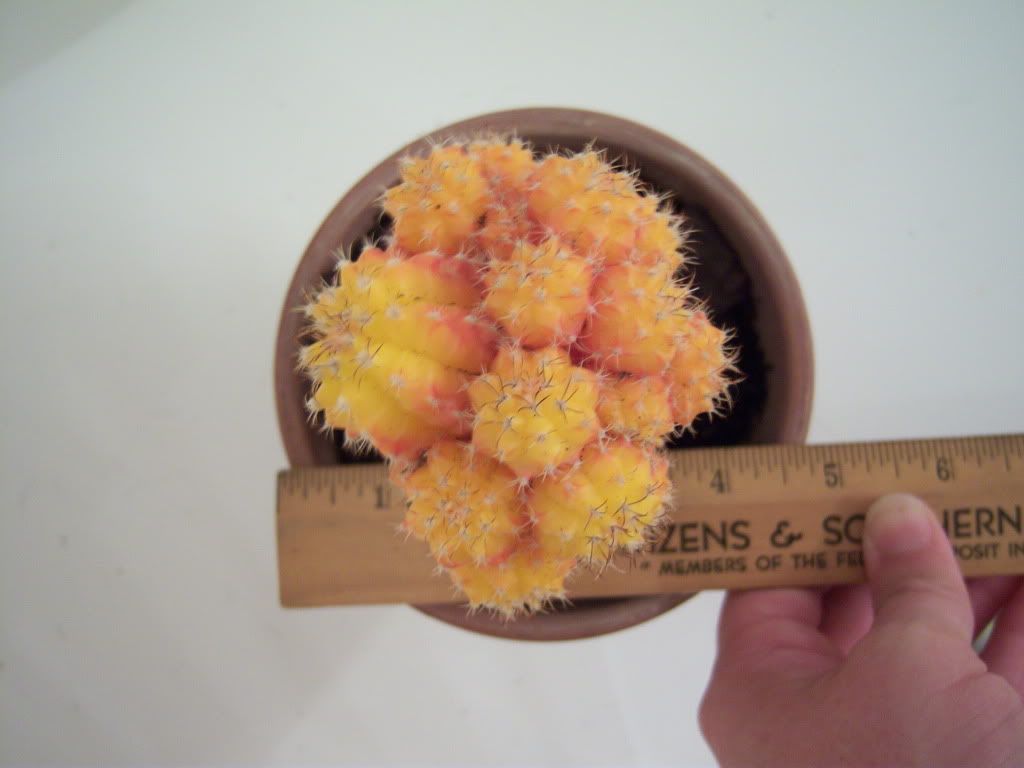 Also, do they make fertilizer for cactuses (I know it's cacti, and I'm usually a stickler for grammar, but I have this thing about the word cacti-I just don't like it)?