I got this cactus sometime in 2001, probably from a grocery store. He was well cared for for the first part of his life. Then, I'm sad to say, Jonesey (that's his name-I name all of my plants) was neglected to the point of abuse for many years. You can see he bears the scars from the years of neglect he suffered while I was aparently too focused on helping to care for my dying father to find the time to just water one little plant-and a cactus at that! I am on a mission to save him, and he was greatly appreciated my effforts. I have put him into a larger, albeit temporary "pot," and he is making up for the years of not getting watered by sucking his soil dry every other day. He has lots of beautiful new growth. So much new growth, in fact, that his poor, pathetic straw of a base can't support it, and I've had to improvise with a temporary support structure of straws.
My main concern is that he can't support his new growth. His base is just a thin brown straw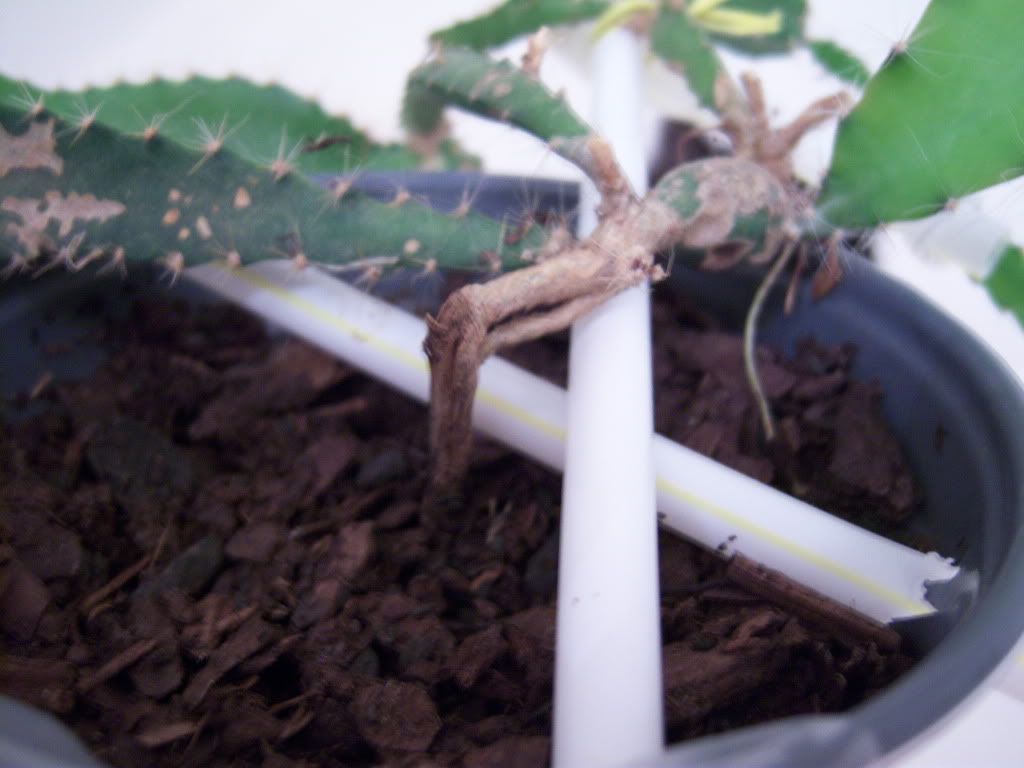 Also, his "joints" are so tiny it looks like the new sections will break off if they get too big.
I'd like to know what kind of cactus he is and if I can take the healthy sections and root them. If not, does anybody have any suggestions on how to keep this guy sturdy-preferably something that might actually look OK? Is there any way to shape him, or to get him to grow thicker sections, like the one in the last photo?
If nobody knows if he can be rooted, I was thinking of taking this section and just trying it out: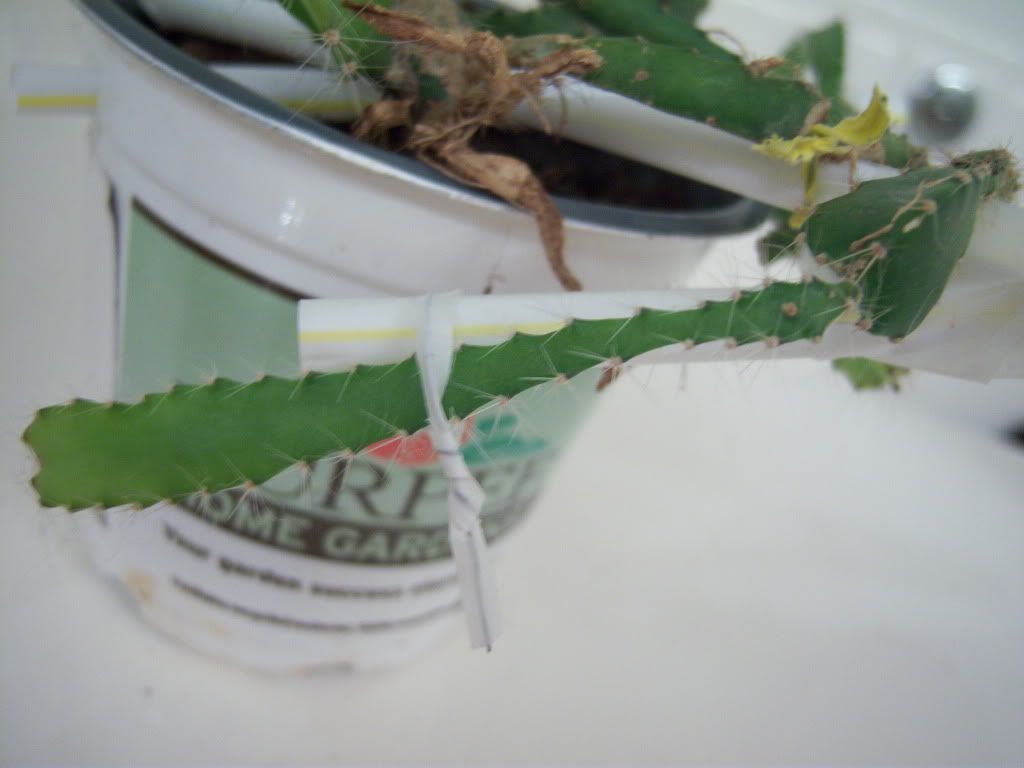 This is what he looked like after before his new growth: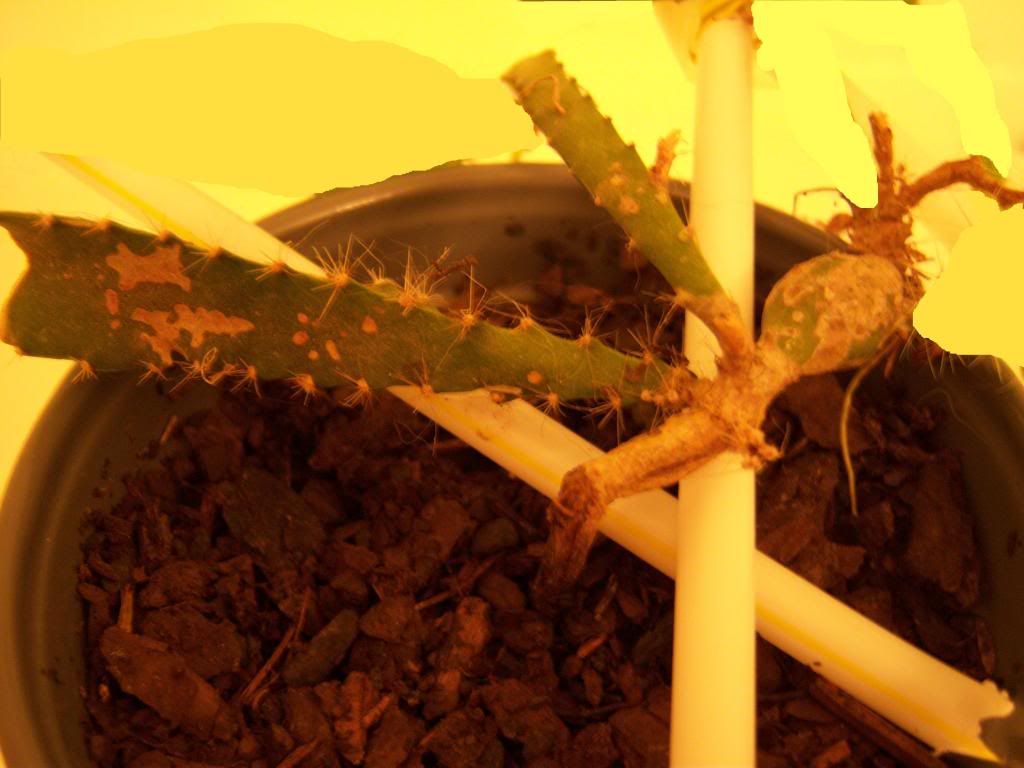 This is him now: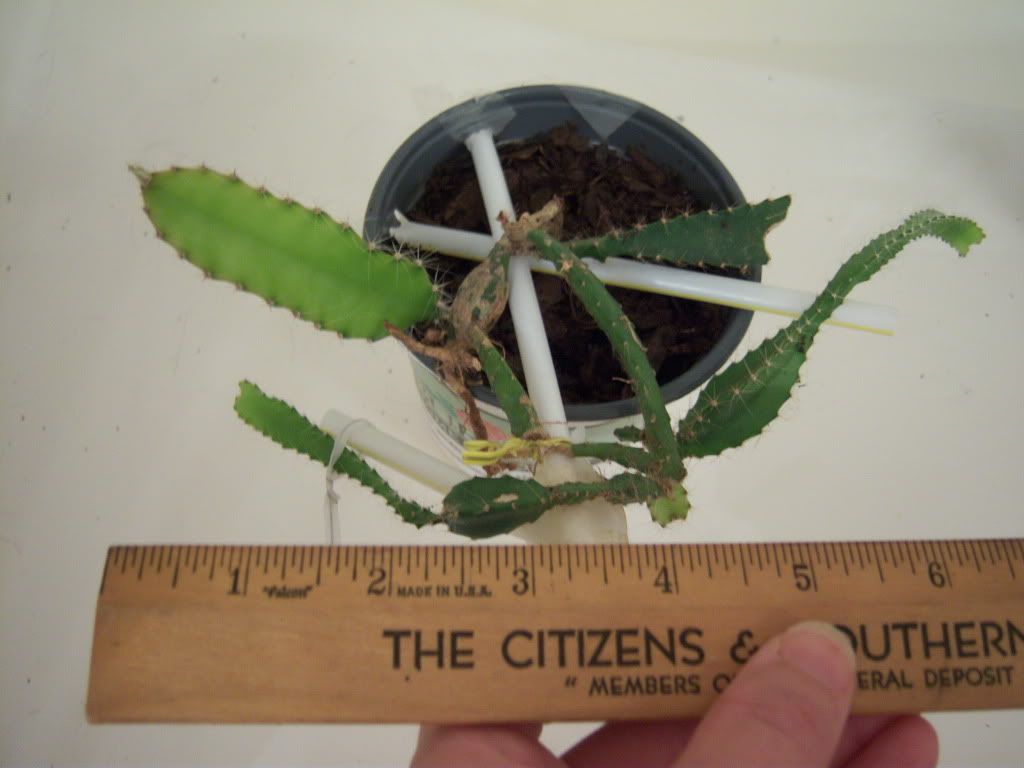 His new growth: