Hello!
I got a bonsai as a gift and I've had it for about 2-3 months. Until 2 weeks ago the bonsai was feeling healthy and glad but now atleast 50% of the leaves are kinda dead and it definetly needs pruning.
Can someone help me identify this tree and perhaps give me some pointers to how to prune this tree.
It's and outdoor no direct sunlight bonsai that's been living indoors.
I haven't removed all the "dead" leaves yet since they were so many and I was afraid the tree might become bare if I do this incorrectly.
Pictures: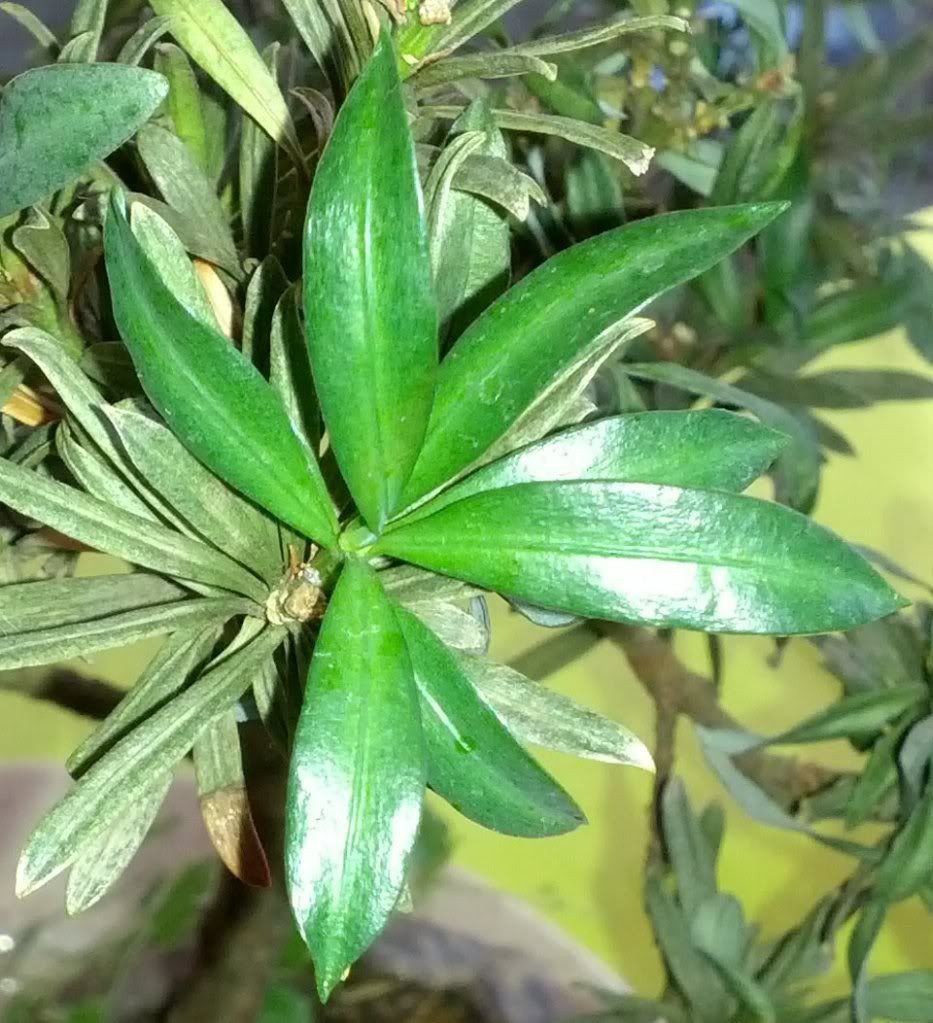 Hope these images can help you identify it.
Regards
Erik[/img]